Washington Watch
Medicare reform — and especially prescription drug benefits within Medicare — no longer appears to be the burning issue it once was on Capitol Hill. The culprits: priorities and money. "It's looking like the price may be too high, and I think there's no sense of urgency about it right now," one Capitol aide says. "Right now, we have to take up some other things. I think it will come; I just don't think it will come soon."
There's been a lot of talk about Medicare reform, says one senior senatorial aide who has followed Medicare battles closely. "I would guess that at any minute you could find a dozen competing proposals." He pauses, then adds, "Maybe not so much proposals, but fleeting ideas at this point. But I'm not sure anything has gotten past the talking stage — which can be a long stage.
"We've done bankruptcy and we've done budget, and we're doing campaign finance, and tax relief is the next big item on the table. We're going to come back to prescription drugs at some point. At least, there's going to be a substantial debate. But right now, it's a lower priority than a lot of other things."
Even so, the chances for Medicare reform and prescription drug benefits appear better this session than last year. "Last time, the Medicare fight reflected the political situation of the moment. You had a president who was not going to be around much longer, and a Congress that was likely to come back substantially changed. So the decision was made to deal with the issue later," explains a veteran GOP observer.
Laying groundwork
Meanwhile, Iowa Republican Sen. Charles Grassley won Senate approval for an amendment to allow the Budget Committee to reallocate funds "as necessary, beyond $153 billion [the amount the Bush administration was willing to allocate] and not over $300 billion over 10 years," toward any Medicare legislation put forth by the Finance Committee, "as long as this legislation provides reforms to the Medicare program and improves access to prescription drugs."
Grassley says his amendment would allow the Senate to "craft responsible Medicare legislation with a prescription drug benefit and make sure we maintain fiscal responsibility." But apparently, not all of Grassley's colleagues were so persuaded. The amendment was approved 51-50, with Vice President Dick Cheney casting his first vote in the Senate to break the deadlock.
Of course, the budget resolution isn't binding — and Grassley's amendment may be little more than a gesture. Still, it does indicate that the issue isn't forgotten.
Tough choices ahead
Ironically, it also may indicate that Congress really isn't ready to deal with the cost of providing a prescription drug benefit. The turning point came when Dan Crippen, director of the Congressional Budget Office, told a House Ways and Means subcommittee that the CBO projects faster Medicare growth — and thus greater spending — over the next decade. By CBO estimates, Medicare will spend $237 billion on benefits for 40 million people this fiscal year, while spending is projected to more than double — reaching $491 billion — by fiscal 2011. At that rate, Crippen noted, Medicare could constitute 19 percent of the federal budget.
Even without a Medicare drug benefit, prescription drug costs for Medicare enrollees are expected to increase 10.3 percent a year. All spending for prescription drugs in the U.S. is rising at nearly three times the rate for total health care expenditures, Crippen noted, and by 2010, beneficiaries' out-of-pocket drug expenses will add up to $1.3 trillion — eight times the amount the Bush proposal would set aside. If Medicare picks up more prescription drug costs on behalf of beneficiaries, obviously, costs will escalate even more– with the precise amount depending on the scope of the pharmacy benefit.
Industry officials say they, too, remain unsure of when — or if — any action may occur.
"We're uncertain that anything will happen any time soon," says Richard Coorsh, spokesman for the Health Insurance Association of America.
"There are quite divergent points of view on how to provide prescription drugs to needy seniors," he says. Many Democrats are interested in funding universal prescription drug benefits to help needy seniors now; many Republicans feel you can't address prescription drugs without addressing Medicare reform overall."
Helping hand shunned
"The president came out with his 'helping hand' proposal, but that was not well-received in Congress," he continues. "We agree that some seniors need help now. Prescription drugs are an important commodity and an expensive proposition."
HIAA's own data show that prescription drug costs are likely to increase as much as 18 percent a year "for the foreseeable future," underlining the concerns raised by Crippen.
So the outlook for any prescription drug benefit for Medicare recipients is, at best, muddled — and maybe not very hopeful. "Do the math," advises one aide. "When you do the math, do you think it looks good?"
Tangential proposals
Prescription drugs continue to get attention, however, if not in a strictly Medicare context.
Republican Olympia Snowe, of Maine, and other senators have urged Health and Human Services Secretary Tommy Thompson to implement prescription drug reimportation provisions passed by Congress last year. In a letter to Thompson, the senators ask him to reverse former Secretary Donna Shalala's decision to not implement the program, calling it a matter of "safe and affordable access."
"Each day, many U.S. consumers are compelled to seek affordable prescription drugs outside our borders," the letter says. "Until Congress enacts a Medicare outpatient prescription drug benefit, the drug importation provisions provide an effective and controlled mechanism to bring lower cost medicines to the U.S."
Medicare reform does seem to keep rearing its omnipresent head. Democratic Sen. Paul Wellstone of Minnesota and several House members — including the irrepressible Pete Stark of California — have introduced the "Medicare Mental Health Modernization Act of 2001," which would "update and improve" Medicare mental health benefits by establishing equal coverage for mental and physical illnesses, and by increasing beneficiary access to community mental health services.
The legislation would eliminate the current 190-day lifetime cap on inpatient services in psychiatric hospitals, and a reduction of the 50 percent coinsurance for outpatient mental health services to the 20 percent level used for most other Part B medical services. It also would allow state-licensed marriage and family therapists and mental health counselors to provide Medicare-covered services.
That measure, however, like all other Medicare reform proposals, appears to be moving at the pace of life in a sleepy Texas town.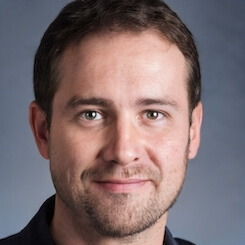 Paul Lendner ist ein praktizierender Experte im Bereich Gesundheit, Medizin und Fitness. Er schreibt bereits seit über 5 Jahren für das Managed Care Mag. Mit seinen Artikeln, die einen einzigartigen Expertenstatus nachweisen, liefert er unseren Lesern nicht nur Mehrwert, sondern auch Hilfestellung bei ihren Problemen.