Results from a phase 3 comparison trial have indicated that prescription chondroitin sulphate is as effective as the anti-inflammatory drug celecoxib in treating patients with osteoarthritis (OA) of the knee. The randomized, double-blind, double-dummy ChONdroitin vs. Celecoxib vs. Placebo Trial (CONCEPT) enrolled a total of 604 patients in five European countries.
The study's primary objective was to determine the efficacy and safety of prescription chondroitin sulphate in comparison with that of placebo during six months of treatment, with celecoxib as an active comparator.
The study involved male and female outpatients, 50 years of age or older, with primary knee OA of the medial or latero-femoro-tibial compartment, as defined by American College of Rheumatology (ACR) criteria. The patients were randomly assigned to receive one 800-mg capsule of chondroitin (Condosulf, IBSA) plus one tablet of celecoxib placebo; one tablet of chondroitin placebo plus one 200-mg capsule of celecoxib; or one tablet of chondroitin placebo and one tablet of celecoxib placebo once daily for 182 days. Paracetamol 500 mg was available as a rescue medication (a maximum of six tablets). The study's coprimary endpoints consisted of a decrease in Lequesne algo-functional index scores and a decrease in visual analog scale (VAS) pain scores. A total of 505 patients completed the study: 160 in the chondroitin group, 172 in the placebo group, and 173 in the celecoxib group.
Baseline Huskisson's VAS pain scores were 70.6 for the chondroitin group, 69.9 for the placebo group, and 69.7 for celecoxib group. At month 6, the respective VAS scores were 33.6, 40.8, and 33.6. The difference between chondroitin and placebo was statistically significant (P < 0.05).
Lequesne scores at baseline were 11.7 for the chondroitin group, 11.8 for the placebo group, and 11.5 for the celecoxib group. At month 6, the respective scores were 7.5, 8.5, and 7.3. Again, the difference between chondroitin and placebo was statistically significant (P < 0.05).
The safety population consisted of 199 chondroitin-treated patients, 205 placebo-treated patients, and 200 celecoxib-treated patients. Adverse events occurred in 100 (50%), 110 (54%), and 103 (52%) patients in these respective groups. The between-group differences were not statistically significant. Twenty-two (11%), 12 (6%), and 19 (10%) patients in the chondroitin, placebo, and celecoxib groups, respectively, experienced adverse drug reactions, mainly gastrointestinal in nature.
The investigators concluded that:
Chondroitin reduced pain more effectively than placebo.
Chondroitin improved functional disability more effectively than placebo.
Chondroitin was "essentially similar" to celecoxib in relieving pain and disability.
Sources: PR Newswire; June 13, 2016; and IBSA; June 8, 2016.
More Headlines
National professional organization is updating, revamping, and expanding programs
N-acetylcysteine shows benefit in a preliminary clinical trial
German Scientists Discover Molecular Mechanism of Thalidomide
Disruption of protein complex causes both birth defects and anticancer activity
Study Finds Statin Drugs Reduce Infection Risk in Stroke Patients
Timing of administration is crucial
Potential Drug Target Identified for Zika and Similar Flaviviruses
Shutting down a single gene may disrupt the viruses from spreading in the body
New Genetic Research Can Significantly Improve Drug Development
Biobank studies can improve pipeline and reduce costs
Positive Top-Line Results Reported for Orphan Drug CCX168 in Treatment of ANCA-Associated Vasculitis
Drug aims to reduce or eliminate use of chronic high-dose steroids in treating the disease
Positive Phase 3 Results Reported for Keytruda in Patients With Advanced NSCLC
Merck's immunotherapy demonstrated superior progression-free and overall survival
Tenofovir lowers transmission rate by 13 percentage points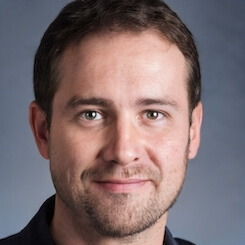 Paul Lendner ist ein praktizierender Experte im Bereich Gesundheit, Medizin und Fitness. Er schreibt bereits seit über 5 Jahren für das Managed Care Mag. Mit seinen Artikeln, die einen einzigartigen Expertenstatus nachweisen, liefert er unseren Lesern nicht nur Mehrwert, sondern auch Hilfestellung bei ihren Problemen.