Mistakes can result from poor design, study finds
Spurred by the 2009 stimulus package and the 2010 Patient Protection and Affordable Care Act, the federal government has offered hospitals financial incentives to adopt electronic health records (EHRs), which are expected to add efficiency and reduce errors by linking physicians' patient records, and by coordinating and tracking how care is delivered across the health care system. But in emergency rooms (ERs), where things can happen fast, this push sometimes sets up a technology mismatch that creates challenges that may not be evident in other parts of the hospital, according to an article posted on the Kaiser Health News (KHN) website.
In the ER, sneaker-clad doctors and nurses rush between patients, often juggling multiple cases. Verbal communication is paramount. Patients, even after being wheeled in by paramedics, can wait in a triage room for extended periods until a free nurse or physician arrives to find out what's wrong. It's a different style of medicine, and one that has resulted in a distinct workflow, according to the article.
As a result, the EHR programs in many ERs evolved independently of hospital-wide systems. Since those systems often aren't compatible with the newer, more-comprehensive ones that hospitals are buying, they're being phased out. While the new EHR models are more efficient, they may require adjustments for ER use.
"The way the systems are set up, it can actually predispose to higher error rates," Dr. Jesse Pines, director of the Office for Clinical Practice Innovation at the George Washington University School of Medicine, told KHN.
In 2013, Pines, with other members of the American College of Emergency Physicians, found that mistakes in the ER—such as ordering the wrong medications or, because of confusing computer displays, missing key patient information—were common after the switch to EHR systems.
"A growing body of evidence suggests that many errors may be the result of poor design rather than user errors," and this "can have a profound influence" on patients, the team's report said.
The ER's culture and pace can amplify the risks of human error that stem from an already less user-friendly system, according to the KHN article. Think of the emergency physician who, reaching the end of a hectic 12-hour shift, looks for the record of a patient he just examined. He types in the man's last name, clicks, and writes medical instructions—not realizing that he'd accidentally pulled up the file of another patient with the same last name and similar age, who was admitted five minutes before.
EHR systems need to better account for potential human error, said Dr. Shawna Perry, an associate professor of emergency medicine at the University of Florida College of Medicine, Jacksonville.
Stories of such near misses in the ER are now common lore, she added. In one episode, an EHR system's poor design, which made the appropriate medication dosage difficult to read, led to an instruction for a nurse to give a child a sedative 10 times the correct amount. The patient was unhurt, Perry said, but the incident demonstrates how a counterintuitive record can be dangerous.
"It was a simple slip of a cursor," she said, questioning why the system would allow the drug to be available in that strength for a 44-pound child. "How did this software fail its users?"
In fairness, EHRs have resolved many safety concerns, Pines said. They've rendered obsolete issues such as misreading doctors' handwriting. Moreover, accessing records is easier and faster, noted Dr. Dan Hampton, an emergency physician who works at Epic Systems, a major HER vendor.
But because doctors don't decide what a hospital buys, designs often emphasize what administrators or technology officials want, Pines said. To understand ERs, designers must spend time in them, he said.
Source: Kaiser Health News(link is external); March 1, 2016.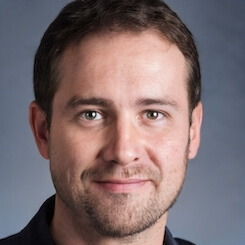 Paul Lendner ist ein praktizierender Experte im Bereich Gesundheit, Medizin und Fitness. Er schreibt bereits seit über 5 Jahren für das Managed Care Mag. Mit seinen Artikeln, die einen einzigartigen Expertenstatus nachweisen, liefert er unseren Lesern nicht nur Mehrwert, sondern auch Hilfestellung bei ihren Problemen.