Fulvestrant/palbociclib combo improves survival
The FDA has approved a new indication expanding the use of fulvestrant (Faslodex, AstraZeneca) to include use in combination with palbociclib (Ibrance, Pfizer) in women with hormone receptor-positive (HR+), human epidermal growth factor receptor 2 negative (HER2–) advanced or metastatic breast cancer whose disease has progressed after endocrine therapy. Fulvestrant was originally approved in 2002 as monotherapy for postmenopausal women with HR+ metastatic breast cancer whose disease has progressed after antiestrogen therapy.
The FDA approval of the new indication was based on data from the phase 3 PALOMA-3 trial. This international, randomized, double-blind, parallel-group study compared fulvestrant plus palbociclib with fulvestrant plus placebo in women with HR+/HER2– advanced or metastatic breast cancer, regardless of their menopausal status, whose disease progressed on or after endocrine therapy. The study evaluated 521 premenopausal or postmenopausal women. Those who were either premenopausal or perimenopausal were therapeutically induced to become postmenopausal and represented 21% of the study population.
The patients enrolled in this study had a median age of 57 years (range: 29 to 88 years). Most of the patients (74%) were white, and 80% were postmenopausal. All of the patients had received prior systemic therapy, and 75% of the patients had received a previous chemotherapy regimen. Twenty-five percent of patients had received no prior therapy in the metastatic disease setting; 60% had visceral metastases; and 23% had bone-only disease.
Fulvestrant 500 mg was administered as two 5-mL injections, one in each buttock, on days 1, 15, and 29 and once monthly (28 ± 3 days) thereafter. Palbociclib was administered orally at a dosage of 125 mg daily for 21 consecutive days, followed by seven days off treatment. Patients continued to receive their assigned treatment until objective disease progression, symptomatic deterioration, unacceptable toxicity, death, or withdrawal of consent, whichever occurred first.
The trial met its primary endpoint of progression-free survival (PFS). The combination of fulvestrant 500 mg and palbociclib 125 mg resulted in a 4.9-month PFS improvement over fulvestrant and placebo in women with HR+/HER2– advanced or metastatic breast cancer whose disease had progressed after endocrine therapy. Improvements in PFS were seen irrespective of the patients' menopausal status.
The most common adverse events observed with fulvestrant/palbociclib compared with fulvestrant/placebo included neutropenia (83% vs. 4%, respectively), leukopenia (53% vs. 5%), infections (47% vs. 31%), fatigue (41% vs. 29%), nausea (34% vs. 28%), anemia (30% vs. 13%), stomatitis (28% vs. 13%), headache (26% vs. 20%), diarrhea (24% vs. 19%), thrombocytopenia (23% vs. 0%), constipation (20% vs. 16%), vomiting (19% vs. 15%), alopecia (18% vs. 6%), rash (17% vs. 6%), decreased appetite (16% vs. 8%), and pyrexia (13% vs. 5%).
Source: AstraZeneca(link is external); March 3, 2016.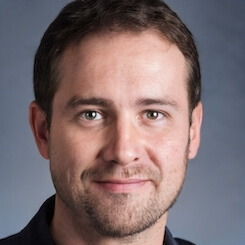 Paul Lendner ist ein praktizierender Experte im Bereich Gesundheit, Medizin und Fitness. Er schreibt bereits seit über 5 Jahren für das Managed Care Mag. Mit seinen Artikeln, die einen einzigartigen Expertenstatus nachweisen, liefert er unseren Lesern nicht nur Mehrwert, sondern auch Hilfestellung bei ihren Problemen.