Mimi Chen, PharmD, is a Clinical Services Manager at MediMedia Managed Markets and a part-time community pharmacist.
In a time of deep partisan division, the 21st Century Cures Act stands out as an exception to the rule. The law passed late last year with broad support from both Democrats and Republicans and was signed into law by former President Obama.
The Cures Act is intended to modernize and accelerate medical product discovery, development, and delivery. It will change the FDA drug approval process in important ways, and those provisions have—understandably—gotten most of the attention.
But there are some lesser-known provisions that will also affect health care delivery and physician payment in critical ways.
Here are three takeways about those provisions:
1) New types of data will be leveraged for drug approval.
"Real world evidence" and "patient experience data" are two phrases on the lips of many FDA officials and of managers throughout the pharmaceutical industry. Real world evidence (RWE), which involves collecting data on drugs and devices outside of randomized controlled trials in realistic settings, has been an exciting— and controversial—addition (link is external) to FDA approval considerations. Advocates for RWE, which include drug companies and rare disease organizations, say that it will speed patient access to novel drugs. Opponents, which include some insurers and those concerned with controlling the cost of health care, say RWE undermines safety and will allow more overpriced, minimally effective medical products on the market.
The Cures Act will also bring patient experience data (PED) into FDA decision making.  The agency has already developed multiple programs to incorporate the patient voice into the drug innovation process, including the Patient-Focused Drug Development (link is external) meetings and the Patient-Reported Outcomes Consortium (link is external).
Some observers worry that patient and family input can cloud FDA's judgment in assessing safety and efficacy, and they point to the recent approval of Sarepta's eteplirsen (link is external) (Exondys 51) for muscular dystrophy as an example. But many firmly believe that taking into account the patient needs and experience is absolutely critical and beyond what standard clinical trial endpoints commonly capture.
Combined with other Cures provisions that diversify and expedite clinical development, the new types of data used to make regulatory decisions will also be presented to formulary decision makers down the line. Managed care specialists should therefore become more familiar with the structure of RWE and PED that are being reviewed by the FDA. While payers are currently hesitant to embrace the new landscape, some are becoming more open to integrating RWE into their clinical analysis.
2) Medicare Advantage plans, various CMS physician payment systems will be affected.
These provisions may be of interest to industry professionals who are particularly involved in improving quality measures and understanding payment systems.
On the delivery side, the Cures act will bring a series of payment changes that will affect hospitals and post-acute care providers. Notable changes include calling for a more efficient coding system for one-day inpatient admissions, relaxing some physician supervision requirements in rural hospitals, and accounting for patient socioeconomic status in hospital readmissions. The three provisions are further discussed in more depth here (link is external).
Some private insurers will also be ecstatic to hear Section 17001 (link is external) of the law may delay termination of Medicare Advantage plans that achieve less than three stars. Supporters of this provision say they want to preserve continuity of care and allow competition in the health plan market. This hardly aligns with the goal to deliver only plans with highest health care quality.
3) Cures Act expands safe harbor for health care economics information dissemination.
Manufacturers will rejoice in knowing that the Cures bill broadens the definition of health care economic information (HCEI) and expands the safe harbor in which HCEI is communicated, therefore reducing their risk associated with information distribution.
Population health decision makers (such as P&T committees and those that create formularies) often need to be equipped with totality of evidence. FDAMA 114, originally intended to be a communication guide between these decision makers and pharma, has instead been an impediment to clear communication. The Cures bill would allow dissemination of information beyond what is included in the approved label, such as health economic data.
There are still areas of ambiguity, however, around the determination of "competent and reliable scientific evidence," what factors "relate to" an FDA-approved indication, and defining "material differences" between HCEI and FDA-approved labeling. Furthermore, many questions remain in regards to off-label communications.
It is apparent that the largest effect of the Cures Act will be on drug discovery and development. But it is a major piece of legislation, peppered with initiatives affecting everything from substance abuse treatment to telehealth. And we are almost certainly going to see domino effects that will influence in many ways how health care is delivered and paid for.
Managed care executives need to understand and anticipate these changes. The Cures Act may not be a cure-all for all that ails American health care. But it is the kind of comprehensive legislation that will have major consequences, intended and unintended, for the entire health care system for years to come.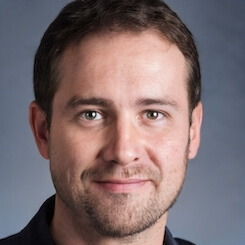 Paul Lendner ist ein praktizierender Experte im Bereich Gesundheit, Medizin und Fitness. Er schreibt bereits seit über 5 Jahren für das Managed Care Mag. Mit seinen Artikeln, die einen einzigartigen Expertenstatus nachweisen, liefert er unseren Lesern nicht nur Mehrwert, sondern auch Hilfestellung bei ihren Problemen.