Published study in mice points to the potential of a form of vitamin B3 referred to as NR to trigger this regenerative process 
IRVINE, Calif., Aug. 10, 2016 (GLOBE NEWSWIRE) — ChromaDex Corp. (NASDAQ:CDXC), an innovator of proprietary health, wellness and nutritional ingredients that creates science-based solutions to dietary supplement, food and beverage, skin care, sports nutrition, and pharmaceutical products, announced today that University of Pennsylvania researchers have uncovered an important clue as to why our muscles weaken as we age, and how NR (nicotinamide riboside)– when combined with exercise and a healthy diet – might help us to maintain or even regain some of that muscle strength. The work was led by the group of Dr. Joseph Baur of the Penn's Perelman School of Medicine, together with collaborators at Princeton University and Queens University, Belfast. In results of a recent mouse study published as the cover story of volume 24, issue 2 of Cell Metabolism (link is external), the researchers describe how NR helps to reactivate a protective metabolic process in muscle that tends to be lost as aging occurs.
Lead author David W. Frederick from the Perelman School of Medicine explains that the research team was interested in a molecule found naturally in the body called NAD+, which is responsible for unlocking the body's ability to produce the energy necessary to fuel all its essential functions and processes such as metabolism and DNA repair. "We know that the amount of NAD+ in muscles declines as we age. But what was completely unknown before this study was whether that decline had any functional consequences." The researchers concluded that the level of NAD+ in muscle cells is important to muscle function, and that it may be possible to restore muscle function lost due to aging by replenishing NAD+ levels.
To gain answers to their questions, the researchers used two groups of young, healthy mice in this study. In one group of mice – called the knockout mice – researchers reduced NAD+ levels in their muscles by knocking out a critical enzyme needed in the NAD+ production process, then measured their muscle strength and endurance on a treadmill. "The data showed that we can shrink NAD+ levels in the muscles down to about 15 percent of their normal range, and the muscles were still functional. But over time, that NAD+ loss led to progressive muscle weakness and lack of endurance on the treadmill test," said Frederick.
Once loss of lean mass and endurance was apparent in the knockout mice, the NAD+ levels were then replenished by feeding water enriched with NR, an NAD+ precursor (or booster). After just one week, the knockout mice experienced a complete restoration of exercise capacity.
"What was surprising was that we didn't need to replenish those NAD+ levels completely to see the muscle function begin to improve again. Just a small amount went a very long way toward restoring metabolic function. This study helped to identify the lower threshold of NAD+ tolerability, below which muscle function is lost."
When commenting on some of the other surprising findings in the study, Ryan Dellinger, PhD, Director of Scientific Affairs at ChromaDex and one of the co-authors of the study shared that, "Importantly, in a head-to-head study, NR showed that it was more effective in restoring muscle function in this study than a more common form of vitamin B3, nicotinamide. More results confirming this fact should be publishing soon."
What these results could mean for the future
Frederick cautions that NR should not be construed as a performance enhancer as a result of these study findings. "Rather, we're optimistic that future studies may show that supplementing with NR may help us to retain our muscle mass as we age. While this mouse study provides proof of the principle that NR can affect the NAD+ pool in muscles and that NAD+ can affect the consequences of aging, it is too early to know if this same biology will translate to humans."  Frederick adds that there are many human muscle wasting diseases, such as Muscular Dystrophy, in which the NAD+ pool might be compromised. "Loss of NAD+ might be a feature that has previously been underappreciated in these diseases."
ChromaDex CEO and co-founder, Frank Jaksch, Jr. agreed, "This research demonstrates the effectiveness of NR as an NAD+ precursor and the pivotal role it can play in muscle health and aging. One of the things that motivates us most at ChromaDex is the hope that the work that we and all our partners are doing will help people live healthier throughout their lives.  We are excited to see the next wave of research results from the active human clinical trials (link is external) underway with additional collaborative partners which were announced last month."
NIAGEN® brand NR is an ingredient in a number of vitamin supplements available today.
About NAD+:
NAD+ is a metabolite that is essential for cellular metabolism and cellular energy production within the "powerhouses of the cell" – the mitochondria. The mitochondria's key role within the cell is to convert nutrients such as fats, proteins and carbohydrates into energy which is necessary to power all bodily systems and functions. Decreased efficiency in the mitochondria is linked to of adverse health conditions such as metabolic syndrome.
About the NAD+ precursor (or booster), Nicotinamide Riboside (NR):
Sometimes referred to as "The forgotten B3," the benefits of NR remained unknown for years after its initial discovery and classification as a vitamin B3, due to the lack of advanced understanding of nucleotide science. It was not until 2004 that this hidden gem resurfaced after Dr. Charles Brenner, then professor at Dartmouth, identified the missing link as to how NR becomes NAD+.  This discovery also suggested that NR also had the ability to boost NAD+ in a more energy efficient way than could be achieved with its B3 cousins, niacin or nicotinamide, leaving the body extra energy to focus on its critical needs and processes.  NR's unique energy sparing ability to produce NAD+ has excited the scientific community around the world.  This excitement has led to 70 material transfer agreements to top research institutions all studying the effects of NR in separate therapeutic endpoints. The body of evidence continues to build as researchers make seminal discoveries characterizing the unique properties of NR in a wide range of health benefits, including increased mitochondrial health resulting in improved cellular energy production, increased muscle endurance, neuroprotection, improvements in longevity, protection against weight gain when consuming a high fat diet (link is external), protection against oxidative stress and improvement of blood glucose and insulin sensitivity. For additional information about NR and studies using NIAGEN®, visit www.ChromaDex.com (link is external).
About ChromaDex:
ChromaDex leverages its complementary business units to discover, acquire, develop and commercialize patented and proprietary ingredient technologies that address the dietary supplement, food, beverage, skin care and pharmaceutical markets. In addition to our ingredient technologies unit, we also have business units focused on natural product fine chemicals (known as "phytochemicals"), chemistry and analytical testing services, and product regulatory and safety consulting (known as Spherix Consulting). As a result of our relationships with leading universities and research institutions, we are able to discover and license early stage, IP-backed ingredient technologies. We then utilize our in-house chemistry, regulatory and safety consulting business units to develop commercially viable ingredients. Our ingredient portfolio is backed with clinical and scientific research, as well as extensive IP protection. Our portfolio of patented ingredient technologies includes NIAGEN® (link is external) nicotinamide riboside; pTeroPure® (link is external) pterostilbene; PURENERGY® (link is external), a caffeine-pTeroPure® co-crystal; IMMULINA™, a spirulina extract; and AnthOrigin™, anthocyanins derived from a domestically-produced, water-extracted purple corn. To learn more about ChromaDex, please visit www.ChromaDex.com (link is external).
Forward-Looking Statements:
This release contains forward-looking statements within the meaning of Section 27A of the Securities Act of 1933, as amended, and Section 21E of the Securities and Exchange Act of 1934, as amended, including statements related to the role of NR in maintaining or regaining muscle strength. Statements that are not a description of historical facts constitute forward-looking statements and may often, but not always, be identified by the use of such words as "expects", "anticipates", "intends", "estimates", "plans", "potential", "possible", "probable", "believes", "seeks", "may", "will", "should", "could" or the negative of such terms or other similar expressions. More detailed information about ChromaDex and the risk factors that may affect the realization of forward-looking statements is set forth in ChromaDex's Annual Report on Form 10-K for the fiscal year ended January 2, 2016, ChromaDex's Quarterly Reports on Form 10-Q and other filings submitted by ChromaDex to the SEC, copies of which may be obtained from the SEC's website at www.sec.gov (link is external). Readers are cautioned not to place undue reliance on these forward-looking statements, which speak only as of the date hereof, and actual results may differ materially from those suggested by these forward-looking statements. All forward-looking statements are qualified in their entirety by this cautionary statement and ChromaDex undertakes no obligation to revise or update this release to reflect events or circumstances after the date hereof.  ChromaDex provided research materials as a collaborator for the study. ChromaDex's Director Scientific Affairs, Ryan Dellinger, PhD, are named authors on the study.
---
Our most popular topics on Managedcaremag.com
---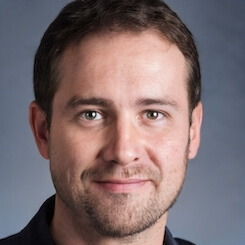 Paul Lendner ist ein praktizierender Experte im Bereich Gesundheit, Medizin und Fitness. Er schreibt bereits seit über 5 Jahren für das Managed Care Mag. Mit seinen Artikeln, die einen einzigartigen Expertenstatus nachweisen, liefert er unseren Lesern nicht nur Mehrwert, sondern auch Hilfestellung bei ihren Problemen.