FROM MANAGED CARE MAGAZINE

Compensation Monitor: Salaries within MCOs: Up, except for primary care
In general, salaries within managed care organizations are increasing to keep pace with market demands. Warren Surveys' Spring 2000 Salary Survey concludes that the rise in salaries indicates that health plans are "keeping compensation at market levels, and understand that in a tight labor market a highly trained employee with managed care experience is a valuable resource."
These Days on the Internet, RX-rated Beats X-rated
Consider it a sign of the times: More consumers now use the Internet to search for health care information than they do to search for pornography.
[Knowledge@Wharton]
Consumer Group Criticizes 'Two-Tiered' Healthcare System
The estimated 44 million Americans without health insurance are largely doomed to receiving "second-class care, if they receive any at all," says a special report on healthcare to be featured in the September issue of Consumer Reports magazine.
[Medical Industry Today 2000-08-17]
RICO Suit Against HMOs Falls Short
In a victory for HMOs, a federal appeals court has upheld the dismissal of a class-action RICO suit against Aetna-U.S. Healthcare Inc. after finding that the plaintiffs failed to allege a valid racketeering injury, and therefore lacked standing to sue.
[NY Law Journal 2000-08-17]
Catholic Healthcare, Blue Cross Agree on New Contract
The nonprofit hospital group Catholic Healthcare West has negotiated a new contract with Blue Cross of California, averting at the last minute the possibility that the chain would stop accepting the giant health plan's insurance.
[LA Times 2000-08-16]
Reducing length of stay has minimal impact on hospital costs
An analysis of "physician-controllable" daily variable direct costs per patient for an academic medical center found that reducing the length of stay (LOS) by one full day decreases the average total hospital costs per patient by 3 per cent or less.
[J Am Coll Surg via NewsRounds 2000-08-17 (reg.)]
Magistrate rebukes doctor's suspension
A Methuen cardiologist who left a series of profanity-laced phone threats on an HMO answering machine in July should not have had his medical license suspended, a state magistrate ruled yesterday.
[Boston Globe 2000-08-17]
UnitedHealthcare's new CEO is a people person
Jeannine Rivet draws on her nursing career and her open ear to navigate one of the nation's largest HMOs.
[AM News 2000-08-21]
IMS Health Reports 27 Percent Rise in U.S. Mail Order Pharmaceutical Sales
IMS Health today reported that prescription drug sales to U.S. mail order pharmacies increased nearly 27 percent in the 12-month period ending June 2000, accounting for $13.6 billion of total U.S. prescription sales of $128 billion.
[Healthwire 2000-08-16]
34% of Calif. Seniors Lack Drug Insurance
Diminishing coverage by HMOs is largely blamed for increase in uninsured. As prescription prices rise, the subject is a focus of the 2000 race.
[LA Times 2000-08-17]
Area family's health-care battle earns trip to LA
Dylan Malone of Everett Wednesday takes off son Ian's feeding tube that is attached 20 hours a day. The Malone family's medical plight has caught the attention of Democratic presidential candidate Al Gore, who invited the family to the convention in Los Angeles tonight.
[Heraldnet (Everett, WA) 2000-08-17]
Lilly, Other Drugmakers Rely On Patents
. . . Lilly's fall emphasizes a key weakness of many big pharmaceutical companies: The expiration of a major patent allows generic drugs to enter the market and usually eat away most of the branded drug's sales within two years.
[Forbes.com 2000-08-16]
Wednesday, August 16, 2000
CareFirst May Drop Medicaid HMO in Md.
CareFirst BlueCross BlueShield will strongly consider shutting down Maryland's largest HMO for Medicaid recipients next year if the state does not substantially increase its reimbursement rates to the company, a CareFirst official said yesterday.
[Washington Post 2000-08-15]
Nonprofit pays health insurance premiums for chronically ill
. . . Based in Midlothian, Va., PSI serves people in 45 states and pays health insurance premiums for individuals and families dealing with specific chronic illnesses such as AIDS, cystic fibrosis, hemophilia, and multiple sclerosis.
[Insure.com]
Rate of US healthcare spending on the rise
The nation's rate of healthcare spending is on the rise again, according to a new report by the Employee Benefits Research Institute (EBRI).
[Reuters via NewsRounds 2000-08-08 (reg.)]
PhyCor dropped by Nasdaq; write-down causes drop to OTC Bulletin Board – Wednesday, 8/16/2000
In a development symbolic of the company's fall from Wall Street's graces, Nashville-based physician practice management pioneer PhyCor said yesterday it will be delisted from the Nasdaq stock market later this month.
[Tennessean 2000-08-16]
E-health firms fail to fulfill promise
Many e-health companies, once on an express track, have derailed. Future success hinges on their ability to deliver on pledges to simplify life for physicians.
[American Medical News 2000-08-21]
Tuesday, August 15, 2000
Few follow United's lead
. . . a small but growing number of critics now say United's change of heart has provided little benefit to doctors and could even strengthen HMOs' control over medical decisionmaking.
[Modern Healthcare 2000-08-14]
The great compromise
If Congress passes a patients' bill of rights, it now appears all but certain that the bill will contain some provisions allowing enrollees to sue their health plans for harm caused by the denial of covered benefits.
[Modern Healthcare 2000-08-14]
Blues deal would make biggest not-for-profit
A giant consolidation is under way to combine the operations of Blue Cross and Blue Shield plans in six states, creating the country's largest not-for-profit health plan.
[Modern Healthcare 2000-08-14]
OptiCare loses Anthem contract
Amid growing frustration over unpaid medical bills, one of the state's largest HMOs is terminating its contract with a Waterbury company that manages eye care at insurers that cover hundreds of thousands of Connecticut consumers.
[Hartford Courant 2000-08-15]
Firm tracking consumers on web for drug companies
A Boston technology firm is surreptitiously tracking computer users across the Internet on behalf of pharmaceutical companies, a practice that demonstrates the limits of a recent agreement to protect the privacy of Web surfers.
[Washington Post 2000-08-15]
Monday, August 14, 2000
FROM MANAGED CARE MAGAZINE

Electronic Medical Records: If Not Now, When?
The technology's been around, but early participants often were burned. New Internet-based products threaten to turn nonbelievers into yesterday's news.
Bristol-Myers Expected to Sell New Diabetes Pill at a Discount
Bristol-Myers Squibb Co. will sell its new Glucovance diabetes drug for less than the combined cost of the two medicines used in it: the top-selling U.S. diabetes pill, Glucophage, and a generic, analysts say.
[Bloomberg 2000-08-12]
Employers mull cash in lieu of health insurance for workers
Faced with rising health care costs and liability fears, firms consider setting aside their role as health insurance purchasers.
[AM News 2000-08-14]
HMO plans to sell off Florida division
Foundation Health Systems, a health maintenance organization that insures 124,000 members in Miami-Dade, Broward and Palm Beach counties, is seeking a buyer for its Florida division.
[Miami Herald 2000-08-10]
Flu shot delay may aid drugmaker profits
Flu shots will be late in coming to Colorado, and that could mean fat profits for pharmaceutical companies that make flufighting drugs and expensive medical bills for patients, say Denver-area physicians and public health workers.
[Denver Post 2000-08-13]
Sunday, August 13, 2000
Managed care co-pays: Higher and higher
. . . 80 percent of HMOs and PBMs (pharmacy benefit managers) are offering a three-tier co-pay option to their members, reports Scott-Levin's Spring 2000 Managed Care Formulary Drug Audit. Under a three-tier system, consumers pay the lowest price for generic drugs, a higher price for brand-name drugs on a plan's formulary, and the highest price for drugs that are not on formulary.
[Healthwire 2000-08-07]
Direct-to-consumer prescription drug ads: Spending in 2000 heading past $2 billion
Spending on direct-to-consumer (DTC) ads for prescription drugs is expected to top $2 billion in 2000, according to Scott-Levin's Direct-to-Consumer Advertising Audit.
[Healthwire 2000-08-10]
KPC groups owner says he's secured bailout
The owner of the largest physicians groups in Southern California announced Friday that he has secured a rescue package from HMOs worth more than $30 million.
[LA Times 2000-08-12]
NCQA launches PPO accreditation program
The National Committee for Quality Assurance (NCQA) on Tuesday officially unveiled its accreditation program for preferred provider organizations (PPOs) and announced that five plans with more than 8 million members already have agreed to be reviewed.
[WebMD 2000-08-09]
Seattle consulting firm finds itself in middle of debate on HMOs and managed-care plans
. . . At the center of the debate are so-called medical "guidebooks" published by Milliman and Robertson–books that recommend specific treatments, hospital stays and other guidelines that insurance companies, HMOs and even physicians use to help determine patient care. The insurance companies use them to determine how much care, or what type, they will pay for.
[Seattle Times 2000-08-13]
Recent postings from the Daily Briefing. Unfortunately, many of these links may no longer be available.

Week of: 7/30/2000 – 8/5/2000
Week of: 8/6/2000 – 8/12/2000
Week of: 8/13/2000 – 8/19/2000
News sources:
News services
American Hospital Association News Now
American Medical News
Business Insurance
Dr. Koop's Health Policy and You
HealthBond
Healthleaders.com
Hospital Network news page
Individual.com Managed Medical Care
Medical Industries Today (from MedicalData)
Medscape Managed Care (Registration required)
Modern Healthcare News Today (daily)
Modern Healthcare current issue (weekly)
Newsrounds (Includes business and clinical news. Registration required)
ReutersHealth Medical News (for professionals, via Medscape)
WebMD — Business of Medicine Channel
Yahoo Full CoverageNews search engines
1st Headlines
Bot007 Headlines Search Engine
Moreover | Health Management
NewsBlip
NewsHub
Newsindex
CNNfn Industry Watch
Northern Light
ThunderstoneRegional News
Health Care Journal (American City Business Journals)
Physician's News Digest News Briefs
Delaware Valley edition
Western Pa.
Texas edition

Special Reports
Knowledge at Wharton | Health Economics
New York Times: Ongoing series on the pharmaceutical industry 
PBS Newshour Health Spotlight
PBS Newshour Health Background Reports

Legal Affairs
Recent Health Law Developments (from Michaels & Bonner, PC)
Managed Care Lawsuit Watch (from Michaels & Bonner, PC)

Bestsellers
Amazon Purchase Circle: Bestselling books to HMOs

Newly released studies
Doctor's Guide to Medical News
Eurekalert
48hours.net
NewsSynthesis Health News
Newswise MedNews
ReutersHealth eLine (for consumers)
WebMD News Center
UniSci — Daily University Science NewsDaily Newspaper Health Pages
Bergen Record
Boston Globe
Houston Chronicle
Dallas Morning News "Health Insurance Crisis"
New York Times
Philadelphia Inquirer
San Francisco Gate
Seattle Times
USA Today

Pharmaceutical news
Corey Nahman [Updated daily]
P&T;'s Formkit [Weekly]
Pharmscope [Registration required]

IT/Medicine and the Net
e.MD
eHealthcareBusiness
Gomez Wire | Health
Health Data Management News Bulletins
ihealthcareWeekly
The Informatics Review
Superior Health Daily News

Markets
Morgan Stanley Healthcare Payor Index

For MCO Professionals
MCO Executives

Special topics
Bioethics.net
Canopy Central — for Case Managers
GeneSage News
---
Our most popular topics on Managedcaremag.com
---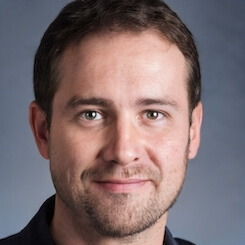 Paul Lendner ist ein praktizierender Experte im Bereich Gesundheit, Medizin und Fitness. Er schreibt bereits seit über 5 Jahren für das Managed Care Mag. Mit seinen Artikeln, die einen einzigartigen Expertenstatus nachweisen, liefert er unseren Lesern nicht nur Mehrwert, sondern auch Hilfestellung bei ihren Problemen.