Aetna moves to keep clients
Aetna Inc. is forging ahead with broad changes intended to improve the image and profitability of its beleaguered U.S. Healthcare unit, and the insurer may be getting closer to naming a new health care chief.
[Hartford Courant 2000-08-04]
Aetna narrows search for top health-care job
Aetna Inc. is getting closer to naming a new health-care chief, but the insurer's current chairman and chief executive isn't waiting for a new official to arrive before making much-needed repairs to the health-plan company.
[Wall Street Journal 2000-08-03 (sub,)
HIP discovers a financial angel with buyout offer
Financially troubled HIP Health Plan of Florida has found a prospective buyer, its New York parent company said Thursday.
[Sun Sentinel 2000-08-04]
Santa Ana, Calif.-based health system warns of higher medical premiums
PacifiCare Health Systems Inc. on Thursday joined the rising chorus of managed care companies that are warning of stiff hikes in medical insurance premiums for the foreseeable future.
[Orange County Register 2000-08-04]
Aetna Profit Falls 17%; Will Relax Care Restrictions
Aetna Inc. said second-quarter profit fell 17 percent, leading the biggest U.S. operator of HMOs to tighten medical-cost controls while it tries to ease managed-care restrictions to become more competitive.
[Bloomberg 2000-08-04]
Thursday, August 3, 2000
Medical assn. says KPC may be on brink of bankruptcy
The California Medical Assn. has warned doctors affiliated with KPC Global Care Inc., the state's largest for-profit medical group, that bankruptcy for the Riverside-based physician organization "may be imminent."
[LA Times 2000-08-03]
Will FDA succeed in keeping OTC/Dietary supplement combos off the market?
Concerned that your patients are taking OTC drugs and dietary supplements, including herbs that may interact with the drugs you prescribe? Well, brace yourself: The situation is very likely to get worse before it gets better. Manufacturers of OTC drugs are contemplating combining them with dietary supplements to create entirely new products.
[WebMD 2000-08-03]
HMO docs less satisfied with jobs
Patients are not the only ones who are sometimes dissatisfied with managed care, researchers report. Results of a survey show that physicians who work for health maintenance organizations (HMOs) tend to be less happy with their jobs than other doctors.
[Fox News 2000-08-03]
Confidential medical records are not always private
Five years after having a failed pregnancy due to a rare reproductive condition, after suffering a powerful depression, after undergoing several nerve-wracking HIV tests, a Boston-area mother in her 40s was jolted yet again this March: Her medical records had been accessed more than 200 times by employees of the Brigham and Women's Hospital, where she was treated.
[Boston Globe 2000-08-01]
N.J. to survey, grade mental health care by HMOs
State officials will be paying closer attention to the quality of mental health services offered by managed care companies, announcing plans to survey consumer satisfaction and grade HMOs on the follow-up care given patients treated with Prozac and other antidepressants.
[Bergen Record 2000-08-03]
Wednesday, August 2, 2000
UK, Lexington Clinic plan to sever ties with UnitedHealthcare
UnitedHealthcare CEO Walter Wakefield says announced plans by the University of Kentucky and Lexington Clinic to sever ties with the fast-growing HMO are merely business maneuvers. The UK Hospital is in contract negotiations with UnitedHealthcare, but unless those talks are successful, UK plans to drop the insurer at the end of the month.
[MSNBC 2000-08-01]
Internet to help simplify & speed health care delivery
"The first of the four health plans has put patient eligibility on the system," said Tom Curry, Executive Director/CEO of the Washington State Medical Association and a member of the Forum. "Now, a question about who is eligible for service can be answered over a secure Web connection in just four seconds.
[Washington Health Care Forum 2000-07-31]
Pegram v. Herdrich: Drawing the line on ERISA
Legal experts debate impact, sweep of Supreme Court's recent ruling
[WebMD 2000-08-02]
NEW WEBSITE

BCBSHealthIssues.com
"BCBSHealthIssues.com features balanced, credible information on critical issues that affect health care access, affordability, quality and consumer choice," — Scott P. Serota, Blue Cross and Blue Shield Association president and CEO
Online medical records seen empowering patients
In a new program designed to give patients more control – one that worries some doctors – the CareGroup hospital and doctors network soon will roll out one of the country's first interactive Internet medical-records Web sites to as many as 1,000 doctors and 700,000 patients. More than 500 patients, including Fosler, and 30 physicians have spent the summer testing the new site.
[Boston Globe 2000-07-31]
U.K. health sites offer lesson in role of bricks and mortar
Health Web sites in the United Kingdom offer a stark lesson in how important Old Economy ties have become for consumer-oriented Internet players.
[Wall Street Journal 2000-08-01 (sub.)]
Access to your medication's track record
Joseph H. Kanter, who made his first fortune in real estate and then launched a successful banking career, wants to work with the federal government to establish a national health outcomes database. The idea, he says, is to help patients and their doctors make decisions by establishing a computerized record of how various drugs and treatments have worked in similar cases in the past.
[LA Times 2000-08-01]
State rejects HIP's plan to end deficit, gives two-week deadline
The Florida Department of Insurance, acting swiftly and with stern comments, on Thursday rejected HIP Health Plan of Florida Inc.'s corrective action plan and said it will tell the financially troubled HMO to produce a new one within two weeks or face possible state takeover.
[Sun Sentinel 2000-07-27]
Hospitals threatening to drop Blue Cross
Nearly a tenth of California's hospitals say they will stop accepting Blue Cross health insurance within the next two weeks, a strong sign that the trouble in the state's health-care system has extended beyond health maintenance organizations.
[LA Times 2000-08-02]
Tuesday, August 1, 2000
A CONVERSATION WITH LEE N. NEWCOMER, M.D.

Out of the Frying Pan, Onto the Cutting Edge
The former senior VP for health policy at UnitedHealth Group joins a company that aims to shift power from HMOs to patients and physicians.
AMA addresses onerous issues head-on in new 'model managed care contract'
It's too soon to say whether the second edition of the American Medical Association's Model Managed Care Contract (MMCC) will bring the Aetnas of the world to their knees in their business arrangements with physicians. But physician groups heeding the advice in its ample annotations will end up with contracts far less disadvantageous than the usual managed care agreements.
[WebMD 2000-07-31]
'Priceline' for healthcare makes perfect sense
Founder of Oxford Health plans says his new online health plan exchange will enable consumers to manage their healthcare needs at a lower cost
[Medical Industry Today 2000-08-01]
Pure politics or real effort?
It's been more than three years since the American Association of Health Plans vowed to oust members that don't adhere to its standards of quality care and ethics, yet so far not a single plan has gotten the boot.
[Modern Healthcare 2000-07-31]
Monday, July 31, 2000
Florida program to settle HMO, doctor feuds

Florida is developing what state health officials believe is the nation's first dispute resolution program to mediate claims by hospitals and doctors seeking denied payments from HMOs.
[Palm Beach Post 2000-07-29]
The Aetna/ING deal: End of the road for Huber's synergy strategy
When Aetna and Dutch financial services company ING Group finally walked down the aisle this month — following a nearly four-month courtship — they ended one of the boldest experiments in managed care to come around in years.
[WebMD 2000-07-31]
Cost of care for patients enrolled in clinical trials is the same as for standard treatment
There is new evidence that the costs associated with participating in a clinical trial are not greater than receiving standard cancer care, according to researchers. These findings support President Clinton's Executive Order announced in June authorizing Medicare to reimburse the costs incurred in clinical trial participation.
[Journal of Clinical Oncology via Eurekalert 2000-07-28]
Dayton, Ohio unveils physician-led health care system
The doctors will call the shots and the insurance company will manage the paperwork in an innovative health plan announced Thursday by large Dayton-area employers that underwrite their own health insurance. . . Called Tri-River Healthcare, the plan gives physicians incentives for raising quality instead of for lowering costs, as managed-care plans typically do.
[Dayton Daily News 2000-07-28]
Rite Aid under scrutiny for its prescription pricing practices
It was almost by accident that Tammy Dobson found out about Rite Aid pharmacy's policy of charging a minimum price for prescription drugs. And when she discovered that the pharmacy doesn't inform consumers about this basic charge, she got mad.
[Business Journal of Portland 2000-07-31 (reg.)]
Hospital chain ads criticized by insurer
Catholic Healthcare West, the operator of several Kern County hospitals, announced in newspaper ads today that Blue Cross patients may have to turn elsewhere for care if contract talks between the two companies fail.
[Bakersfield Californian 2000-07-29]
Aetna plans even steeper premium increases
It was hard enough for U.S. employers and workers when Aetna and other health insurers boosted premiums an average of 10 percent for this year. Now, Aetna is planning even steeper increases, raising the specter that other insurers could follow suit for 2001 as they tighten the squeeze on customers to offset higher pharmacy, hospital and other medical costs.
[Hartford Courant 2000-07-31]
Elderly drug costs to rise
WASHINGTON (AP) – In the past eight years, Americans age 65 and older have watched their prescription drug costs double, with prices expected to more than double again in the next 10 years, a health care advocacy group said.
[AP/Yahoo 2000-07-31]
Medical-utilization review firms come under national spotlight
Although it's been under the national microscope lately as media report highlight cases where quality was sometimes questionable, the medical-utilization review process is an indispensable tool for insurers looking to control their costs and detect fraud, according to industry professionals.
[Hospital Network.com 2000-07-28]
Recent postings from the Daily Briefing. Unfortunately, many of these links may no longer be available.

Week of: 7/30/2000 – 8/5/2000
Week of: 8/6/2000 – 8/12/2000
Week of: 8/13/2000 – 8/19/2000
News sources:
News services
American Hospital Association News Now
American Medical News
Business Insurance
Dr. Koop's Health Policy and You
HealthBond
Healthleaders.com
Hospital Network news page
Individual.com Managed Medical Care
Medical Industries Today (from MedicalData)
Medscape Managed Care (Registration required)
Modern Healthcare News Today (daily)
Modern Healthcare current issue (weekly)
Newsrounds (Includes business and clinical news. Registration required)
ReutersHealth Medical News (for professionals, via Medscape)
WebMD — Business of Medicine Channel
Yahoo Full CoverageNews search engines
1st Headlines
Bot007 Headlines Search Engine
Moreover | Health Management
NewsBlip
NewsHub
Newsindex
CNNfn Industry Watch
Northern Light
Thunderstone

Regional News
Health Care Journal (American City Business Journals)
Physician's News Digest News Briefs
Delaware Valley edition
Western Pa.
Texas edition

Special Reports
Knowledge at Wharton | Health Economics
New York Times: Ongoing series on the pharmaceutical industry 
PBS Newshour Health Spotlight
PBS Newshour Health Background Reports

Legal Affairs
Recent Health Law Developments (from Michaels & Bonner, PC)
Managed Care Lawsuit Watch (from Michaels & Bonner, PC)

Bestsellers
Amazon Purchase Circle: Bestselling books to HMOs

Newly released studies
Doctor's Guide to Medical News
Eurekalert
48hours.net
NewsSynthesis Health News
Newswise MedNews
ReutersHealth eLine (for consumers)
WebMD News Center
UniSci — Daily University Science NewsDaily Newspaper Health Pages
Bergen Record
Boston Globe
Houston Chronicle
Dallas Morning News "Health Insurance Crisis"
New York Times
Philadelphia Inquirer
San Francisco Gate
Seattle Times
USA Today

Pharmaceutical news
Corey Nahman [Updated daily]
P&T;'s Formkit [Weekly]
Pharmscope [Registration required]

IT/Medicine and the Net
e.MD
eHealthcareBusiness
Gomez Wire | Health
Health Data Management News Bulletins
ihealthcareWeekly
The Informatics Review
Superior Health Daily News

Markets
Morgan Stanley Healthcare Payor Index

For MCO Professionals
MCO Executives

Special topics
Bioethics.net
Canopy Central — for Case Managers
GeneSage News
---
Our most popular topics on Managedcaremag.com
---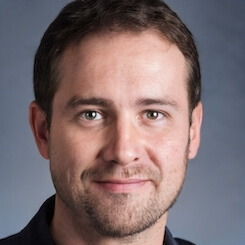 Paul Lendner ist ein praktizierender Experte im Bereich Gesundheit, Medizin und Fitness. Er schreibt bereits seit über 5 Jahren für das Managed Care Mag. Mit seinen Artikeln, die einen einzigartigen Expertenstatus nachweisen, liefert er unseren Lesern nicht nur Mehrwert, sondern auch Hilfestellung bei ihren Problemen.