At a glance
California Consumer Health Scope
http://www.healthscope.org
Developer: Pacific Business Group on Health, San Francisco, regional employer health coalition
Goal: Provide comparative data on health plans and hospitals, as well as general health care information, to consumers
Strategy: Establish World Wide Web site, use employee newsletters to build awareness of site
To encourage California consumers to think about quality as well as cost when choosing a health plan, the Pacific Business Group on Health uses technology from one Golden State icon, Silicon Valley, and the image of another, the automobile.
The opening page of California Consumer HealthScope, the business group's health care information World Wide Web site, suggests that most people simply choose the lowest-cost health plan after a cursory review of marketing materials.
Such a strategy is then put into terms any freeway-loving Californian can grasp: "Would you buy a new car by flipping through a couple of brochures and then choosing the lowest-priced option? Not likely. True, you can't test-drive an HMO, and a health plan certainly isn't a status symbol. But then again, a car is not just about style–in addition to cost, you probably also contemplate quality features such as safety, comfort and reliability."
Supported in part by a grant from the Kaiser Family Foundation, the web site seeks to give consumers information that will enable them to choose health care providers and facilities as carefully as they buy cars. To that end, it provides report cards to help consumers evaluate and compare the quality of care and service provided by medical offices, health plans and hospitals, and information on health care services that managed care plans should provide. Much of the information is in a format and spirit that would be familiar to readers of Consumer Reports magazine.
The Pacific Business Group on Health is one of the most active employer health coalitions in the country. It comprises 34 public- and private-sector purchasers representing about 2.5 million employees, dependents, and retirees, and $3 billion in annual health care spending. Not surprisingly given the coalition's West Coast membership, its member companies have high managed care enrollment. Two-thirds of members' employees are members of HMOs, and most of the rest are in point-of-service plans or preferred-provider organizations.
The web site was the brainchild of Arnie Milstein, M.D., the coalition's medical director. Milstein saw the Internet as a useful vehicle for sharing the coalition's wealth of quality-of-care information not just with benefits directors and the news media, but also directly with the public. "Once we started thinking about the types of information to include, there was a snowball effect, and we kept finding more things that would be useful," says Anne Castles, the project manager at the business coalition who led development of HealthScope.
About 2,000 people per week visited the web site in the first weeks after it was launched last November during open enrollment period, says Castles. Use has tailed off to about 200 visitors a week, but she expects it to rise when open enrollment rolls around again.
To get the word to employees, the coalition is asking members to publicize the web site in employee newsletters. Use of the site by employees of Lockheed Martin and Hughes Electronics rose after such publicity, Castles reports.
Information in HealthScope is divided into four broad categories: health plan report cards, hospital report cards, health and wellness and health services. The section on health plans includes tips on how to weigh cost, coverage and quality information in choosing a plan, but does not provide specific cost or coverage data because they can vary among employers.
Health plan report cards measure preventive services, customer satisfaction, accreditation status and quit rates, which track the percentage of enrollees who annually leave Medicare HMOs. The numbers are relevant because under Medicare rules, no more than 50 percent of members of a Medicare-contracting HMO can be Medicare or Medicaid (Medi-Cal) members. The other half must be regular commercial members.
Statistics on customer satisfaction with physician care, health plans, medical offices and health education at the health plan level are based on surveys that the coalition conducts each year. The short history of such measures is suggested by the fact that data on several plans–seven of 17 in the case of satisfaction with physician care–are based on survey responses from a single employer.
Measures of satisfaction with physician care are similar to those used by many health plans. Tables present data on percentages of employees satisfied or very satisfied with the doctor they see most frequently, quality of specialists, coordination among all treating doctors and skill in finding and treating problems. Communication skills are also important, with measures of doctors' attention to what patients say, explanation of procedures and tests and time spent with patients.
Consumers unfamiliar with managed care can find succinct explanations of differences between HMOs and fee-for-service medicine, and differences among types of managed care plans. An eclectic glossary provides definitions of 132 items, ranging from clinical to insurance and managed care terms. A resource list includes addresses and phone numbers for more than 50 organizations, but– curiously–only three links to other sites.
The section on hospitals opens with a reminder that consumers have a choice when it comes to inpatient care. Differences between profit and nonprofit, teaching and non-teaching, and community and tertiary facilities are explained. Consumers can use a hospital quality checklist and find out how and where to file a complaint against a hospital. Report cards provide measures of Caesarean-section rates, survival rates for six kinds of organ transplants and information on how to find out about a hospital's accreditation status.
HealthScope has a clean design and easy-to-follow layout that make the large volume of information manageable. And there is a lot to digest. For example, there are answers to questions on why and when to obtain checkups, immunizations, screenings for cholesterol and breast cancer, diabetic retinal exams, Pap smears, prenatal care and C-sections.
In the next few months, PBGH will be adding a section on physician group report cards to include medical group accreditation information as well as a survey assessing patient satisfaction with 56 California medical groups. Data on the groups are now being analyzed by the RAND Corp.
–Patrick Mullen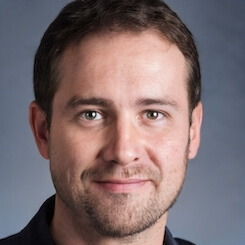 Paul Lendner ist ein praktizierender Experte im Bereich Gesundheit, Medizin und Fitness. Er schreibt bereits seit über 5 Jahren für das Managed Care Mag. Mit seinen Artikeln, die einen einzigartigen Expertenstatus nachweisen, liefert er unseren Lesern nicht nur Mehrwert, sondern auch Hilfestellung bei ihren Problemen.