Worrying about how you're going to weather the next recession these days is a little like brandishing a prenuptial agreement at your engagement party. Nobody wants to think about a downturn while the economy is humming along. Maybe, as some experts suggest, it's impossible for HMOs, medical groups or any other business to actually plan for a recession. But it doesn't hurt companies to foster habits that can steer them through rough water. While it can be argued that prenuptial agreements are cynical, business is business and preparation often pays off.
In many instances, the best buffer against tough times is to continue what you're doing today, if what you're doing includes cutting operating costs while increasing efficiency. That's how most companies operate, says Martin Regalia, chief economist for the U.S. Chamber of Commerce. "You try to reduce your overhead. You try to diversify your markets so you're not hit all at once by an unforeseen event. Good business planners have to look at the whole spectrum of supply factors and demand factors."
Do the things that good business people do every day and keep a few simple ideas in mind. Be flexible, says Karen Donelan, senior research associate in the Department of Health and Policy Management at Harvard University's School of Public Health. For-profit HMOs will have to do a better job of targeting market segments, says Donelan, adding that companies that customize plans will adapt to the next recession more successfully.
Margaret Radzwill, R.N., principal at Houston-based Healthcare Management Consulting Services, whose clients include HMOs, hospitals and independent practice associations, says HMOs and physician organizations can more easily weather economic downturns if they invest in the latest technology today to better sort out the clinical/quality data that flow their way. Using these data to conduct more sophisticated studies will benefit both cost- and quality initiatives in the long run.
Another area where HMOs can fall short is sharing clinical/quality data with their providers. "HMOs should build stronger partnerships with providers so that medical management issues that inherently impact the 'bottom line' can be mutually addressed," says Radzwill. "Some HMOs still focus on utilization control instead of disease management approaches to managing resource utilization. HMOs may be able to cut out some of their overhead if they outsource disease management programs to vendors or providers who can demonstrate they can do a better job than in-house staff."
Stating that cost-efficiency and medical proficiency are compatible ideas is a good way to demonstrate a flare for the obvious. Still, given the stakes, it doesn't hurt to point out that "prevention" has layers of meaning.
Norine Yukon, executive director of Prudential Health Systems in Little Rock, Ark., says preventive medicine can lower costs over the long haul and help providers and physician groups weather downturns without forcing CEOs to concentrate solely on the bottom line. "The objective is to improve the health of your members," Yukon says.
Manage paper work
Think of your company as if it were a battleship, says Joe Bigley, the chairman and CEO of Xybernet, a San Diego, Calif.-based company that handles administrative work for HMOs. Think of a recession as a typhoon in the battleship's path. How do you avoid the typhoon?
"Turning a battleship is pretty hard," Bigley says. "You've got to have some space. Outsourcing paperwork helps provide that space. It shortens the turning radius. The less overhead you have to carry, the better."
Determining what paperwork should be outsourced should not be difficult, says Alan K. Vitberg, president of the Crestwood Group, a management consulting firm in Fairport, N.Y. "On the provider side — outside of claims — there is not usually a steady, constant flow of paper work that needs to be handled. Much of it is periodic stuff. You can either have a full-time staff do that or, by outsourcing it, you can pay for the service as you need it." As examples of paperwork that are ripe for outsourcing, Vitberg points to contracts that must be sent out to providers on a periodic basis, as well as notification of any changes to those contracts.
Diversify, says Eleanor H. Kerns, a principal at BT Alex. Brown, an investment bank in Boston. "Get into Medicare or Medicaid, for example, which are not so employer-based."
But tread carefully, warns Vitberg: "Generally speaking, for HMOs, the managed Medicaid business is not a good business." That's because the payments offered by states are not as high as in the commercial market. Efforts to trim Medicaid rates have struck many health plan executives as draconian and they've responded by pulling out of state programs.
Kerns says that one of the best examples of an HMO that's successfully diversified — and not solely into Medicaid and Medicare — is the 13 million-member United HealthCare which, in January, began realigning its operations into separate, but linked, business units.
United HealthCare spokesman Phil Soucheray says the "mission of each unit will be to improve the health and well-being of individuals by focusing on its key area of the marketplace. Each will have the flexibility to identify opportunities for business and quickly respond to them. This will allow the company to move beyond the traditional scope of managed care and take measured steps toward sustained growth."
And for the doctors …
Physicians who own or manage medical groups also need to think more about the business end of their operation, says Bruce Bagley, M.D., a managing partner of the Latham Medical Group, just outside Albany, N.Y.
"Although some physician groups are well run, doctors don't tend to leave any cash in their business," Bagley said. "It's very unusual for medical groups to have any extra capital and not having it is usually not good for business. When capital needs come along, such as the need to buy information technology, then you have to borrow money to buy it." Also, the money can be used as a cushion during economic downturns.
Bagley says tax laws tend to force medical groups to operate with shallow reserves. "When they get to the end of the year, if they have any money in the capital reserve, then rather than have to pay taxes on it, they'll take the money and run. If you talk to anybody who's in business for himself, you'll find that people tend to take out all they can possibly take out."
Medical group officials may also want to review their contracts with HMOs to make sure bonuses are not tied to the plan's performance.
"A few years ago, our doctors didn't quite get the bonus we expected them to get — even though our medical group performed well enough to get that bonus — because the bonus was linked to the plan," says Bagley. "Make sure your bonus is not tied to the plan's performance." And if it is, you may want to consider whether that HMO is the partner you want and need.
"We dropped a plan a few years ago," he recalls. "We weren't getting full return of withhold. It is a sign that the plan is not well managed."
Thin cushions
Medical groups aren't alone in operating close to the budgetary edge, says Paul Berger, M.D., William M. Mercer's national practice leader for health law provider consultation. HMOs don't have much excess capital either. "For HMOs, the profits go to the home base. They're usually not in the habit of retaining capital for a rainy day." HMO officials need to do more long-term planning. "Knowing that the market will be subject to highs and lows, it seems that health plans should do a better job of protecting themselves."
Of course, this decision will have to be made at the "home base," as Berger calls it, and it means giving HMOs more leverage in spending the money they earn. There are statutory requirements that HMOs retain a certain amount of capital, but the mandated reserves are too low to really help see a plan through a downturn. "It's there in case of emergency — if the HMO is about to go out of business. It has nothing to do with business planning."
Keep track of indicators
While you're streamlining your operations, don't forget to watch economic indicators, warns the U.S. Chamber of Commerce's Regalia. "If you see signs of weakness, you try not to enter into any long-term expansion contracts or high debt levels," he says. "Don't borrow for expansion purposes."
Of course, many experts contend that the HMO industry follows its own economic dictates and, therefore, operates apart from general business cycles.
Jim Roberts, a partner in Ernst & Young, the large accounting and consulting firm, points out that HMOs experienced a boom during the 1990–91 recession.
"I don't think employment cycles have as big an impact on the managed care industry," Roberts says. Still, he acknowledges that one of the reasons for growth in the early '90s was that the HMO business was fairly new.
Roberts says that in the early 1990s, there was a "willingness of health care service providers to take less money out of the system." Also, volume was increasing, which won't be the case in the next recession.
Crestwood's Vitberg agrees. "A lot of markets have approached, or are rapidly approaching, the saturation point. We're seeing markets with saturation rates of 40, 50 or 60 percent. Back in the early 1990s, everybody was just interested in getting people to switch from fee-for-service care."
Regalia points out that the unpredictability of market forces makes it nearly impossible to plan for a recession. "I would say that most businesses do not prepare for an economic downturn because it is not all that foreseeable."
Still, you cannot simply shrug off the damage that a downturn can cause. Harvard's Donelan says both HMOs and medical groups have too much at stake. "No industry that is so employment-based in its financing is recession-proof," says Donelan. "Health organizations are so reliant on other industries."
Kerns, the research analyst, points out that, come the next recession, employers are going to want premiums slashed. "The companies HMOs serve are going to be feeling the economic squeeze," says Kerns. "About all they can do is offer lower levels of benefits."
She notes that HMOs have not had great returns from premiums during the last five years. In the first three years of that span, 1993 through 1995, premiums declined, then held steady. Premiums rose slightly the next two years, but enrollment increases have not been as great as those during late 1980s and early '90s. "If your premiums are going up six percent, it's not all that exciting if you don't have volume," Kerns says.
Berger, of William M. Mercer, also thinks that the next economic downturn could hurt the industry. "It would be difficult because of the volume we have. You could see a fairly drastic amount of membership drop-off." Economic downturns hit blue-collar workers particularly hard, with the much-noted exception of the recession of the early 1990s, in which white-collar workers also felt the crunch. "The day-to-day workers are enrolled in HMOs," Berger continues. "And those HMOs, in the next recession, are likely to see a downturn in membership for the first time."
Vitberg says the next recession will mean account "churn" for HMOs, where enrollees move from higher-priced/higher-margin plans to lower-priced/lower-margin plans. "That's in addition to subscribers disenrolling altogether, or moving to government payer programs — if they qualify," he says.
HMO and medical practice officials must be concerned with two groups: those you serve and those who serve you well — your employees. Any future economic downturn, like its predecessors, will mean layoffs. HMOs and medical groups concerned about the corporate bottom line may be forced to take that step. "I would want to protect or maintain my revenue," says Vitberg. "That would take me into the areas of cost control." Outplacement services for employees who have been laid off are pretty much standard across all industries and may include things like allowing workers to use your computers to write their resumes and then giving them the opportunity to fax them out over your phone lines.
For the good of your employees, you may want to develop and maintain ties to training agencies in your area — just in case, says Kristen Rantanen, the director of development for the Private Industry Council of Philadelphia. Such councils, funded primarily under the Job Partnership Training Act, exist throughout the nation.
"We are part of the rapid response team that goes out when companies are laying people off," says Rantanen. "We try to help employees manage these kinds of changes." That entails visiting companies that have announced layoffs and telling employees about retraining services available. "We would help with job coaching and job placement," says Rantanen, adding that you'll want to provide job training for your employees as much as possible and in all economic conditions. He points out that a highly skilled work force is one buttress against recession.
Of course, how HMOs or medical groups weather the next recession is not solely dependent on market forces, points out Barbara Starfield, distinguished professor at Johns Hopkins University in Baltimore. "It depends to what extent government responds. It depends if government launches programs to make sure that the people hardest hit in a downturn are not unduly disabled by it." But a safety net for individuals is not the same thing as a safety net for businesses. "A lot of HMOs will fail if they lose an exorbitant amount of enrollment."
Unless, of course, good business habits formed during boom times have helped them create their own safety nets.
---
Our most popular topics on Managedcaremag.com
---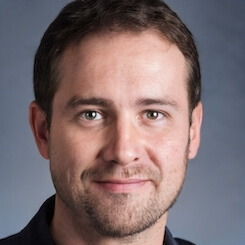 Paul Lendner ist ein praktizierender Experte im Bereich Gesundheit, Medizin und Fitness. Er schreibt bereits seit über 5 Jahren für das Managed Care Mag. Mit seinen Artikeln, die einen einzigartigen Expertenstatus nachweisen, liefert er unseren Lesern nicht nur Mehrwert, sondern auch Hilfestellung bei ihren Problemen.