Mr. Henderson is 72. He is worried about his prostate. His biopsy came back equivocal and his MRI negative, and his wife wants him to have an operation instead of routine laboratory testing. Mr. Henderson has been married for 51 years and is with his wife in Dr. Beale's office.
"I don't know, Doc. Maybe I should have the surgery. We haven't had relations in two years–"
"Honey, you have cancer!" she says.
"But it hasn't spread, has it Doc?"
"Well, no."
"Your brother just died of cancer!" she says.
Hear them out
Respect means giving everyone his due. It means flattening existing hierarchies. It means acknowledging individuals for their own identities, cultures and ideas. It means valuing families as well as individuals because family can be the most important thing to a person. It means looking down on no one and looking up to patients increasingly as masters of their own health fates.
How has respect for the person changed in the era of managed care? Has it grown, becoming more accepting, tolerant, personal and compassionate? Or has it dwindled, becoming more narrow-minded, indifferent, vague and stingy?
Before managed care, respect had limited standing as an ethical principle. Patients asked that end-of-life care include excellent palliation as a first priority, and some physicians learned it. Families asked that patients unable to make decisions but without hope of recovery be allowed to die, and some more physicians allowed it. Women asked whether modified radical mastectomies and repeat Caesarean sections were really necessary, and many physicians found that they were not. Men asked whether, if impotence could accompany surgical treatment of benign prostatic hyperplasia, going under the knife was necessary, and many more physicians began to recommend watchful waiting.
In managed care, respect has helped populations of patients, but has been less helpful to individuals. On one hand, pain relief and care near the end of life are near the top of the national ethics agenda. Rates for mastectomy, Caesarean section and transurethral resection of the prostate are down. Survival rates are stable. Quality of life is up.
On the other hand, there is less time than ever for developing sound doctor-patient relationships. To both patients and payers, doctor-patient-payer relationships seem to be more important than the doctor-patient relationship. Physicians' practice patterns are being scrutinized for nonconformance. Homogeneity and quantifiable productivity are good; deviations from the mean are not. Patients will switch organizations and physicians for a few dollars a month, and those few dollars are the value of the relationship.
Gaming the system?
Physicians also deserve respect and have had little from managed care plans, payers and employers. Too many doctors now feel disheartened and impotent. With the patient, they've noticed the 800-pound gorilla–the payer–in the examining room, sometimes standing between the patient and the patient's need or desire for a particular treatment. Do they game the system to gain coverage for that patient and perhaps regain that patient's trust? Do they game the system to make up for extra time and effort they spend daily, knowing that health plans often pursue short-term profits over long-term health?
Physicians don't game the system for individuals or for themselves. Physicians should play by the rules–rules are part of life, and physicians should play square.
But physicians should try to change the rules when they are unfair, and should try to regain some control over the direction of patient treatment. Patients badly want this. Physicians should start by being focused: doing something very well clinically, educationally or administratively; being very clear about documentation, and managing financial and personal risk well.
Information is power: Here is some
The median malpractice payment since 1990 is $52,250 and the mean payment is $154,404; in 1996, it was $75,000 and $183,126, respectively. More malpractice claims than ever–19,927–were settled in 1996.
HMOs made almost 40 percent of the 2.8 million queries to the Data Bank, the federal repository for malpractice information, in 1996–far more than did hospitals and licensing boards, which are mandated to do so. The Data Bank received a record number of reportable actions in 1996; more than 80 percent of these were licensure actions. Hospital clinical privilege reports to the Data Bank are expected to increase in coming years.
Reportable actions and ethics are related. Physicians and managers who learn a basic ethical framework and good communications skills and who practice protection will improve their decision-making and have to spend less time covering colleagues occupied by malpractice suits.
Solving ethical problems before they become legal ones should not have to be a first step. But physicians see in the clinic first what the courts and network television see later. Before managed care, writing appropriate do-not-resuscitate orders and assuring and documenting informed consent to surgical procedures were ways to prevent legal problems. They still are. But in addition, physicians need to disclose economic influences that affect medical decisions.
Fallen angels
"Isn't there a pill I could take, Doc? Could we just wait?"
"The kind of cancer that the prostate may have," Dr. Beale says, "sometimes stays exactly where it is for five or 10 years. About four times out of 10, men can't have full erections after an operation."
Mrs. Henderson bites her lip. "We're old, Doc, it doesn't matter," she says.
"Doc, how about that blood test now," Mr. Henderson says.
Respect has a bright future in managed care. Although physicians as a group are viewed increasingly as fallen angels, physicians as individuals still survive as honorable and even heroic. And after all is said and done, medicine is still done on a person-to-person basis.
Physicians who can understand specifically what patients or their families want can meet the gold standard for communication. Discovering why patients want something is as important as what they want. Giving patients the time to explain their values is keenly important and can mean their patronage.
Patients want to forgive physicians for not learning palliative care quickly enough and for performing unneeded procedures. Patients want a personal relationship, and they will get as much of one as doctors can give.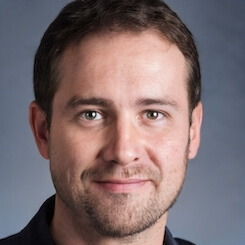 Paul Lendner ist ein praktizierender Experte im Bereich Gesundheit, Medizin und Fitness. Er schreibt bereits seit über 5 Jahren für das Managed Care Mag. Mit seinen Artikeln, die einen einzigartigen Expertenstatus nachweisen, liefert er unseren Lesern nicht nur Mehrwert, sondern auch Hilfestellung bei ihren Problemen.