BY ANNE BILODEAU
Contributing Editor
It's not a new idea, the notion that doctors can improve their autonomy, clout and profit margins by circumventing HMOs to contract with employer groups themselves. But in 1996 the concept has taken on a new urgency, as two Midwest employer coalitions have announced new direct contracting initiatives, and doctors' business publications are brimming with consultants' advice on how to form a network and make a deal.
True enough, the next few years could breathe new life into direct contracting. Though health care purchasing is still a complicated proposition, it's getting easier every year. Familiar with the managed care basics, having been helpfully trained by the HMO contractors they've worked with over the past several years, many employers know the drill. They can make global payment arrangements with the more sophisticated physician groups, hire a utilization review company, cut deals with some integrated delivery systems, and "presto!"– they've got their own managed care apparatus in place. Or so it seems.
"Why should you, as an employer, pay an HMO to manage the money and utilization flow when you can create an organized system of care that will handle it directly?" asks Mike Taylor, a managed care delivery specialist with the Boston office of the consulting firm Towers Perrin. "The employer market has realized that in certain places, in certain ways, it makes sense for employers to contract directly. But they're being very selective."
Direct contracting is becoming more popular; of that there is little doubt, experts say. The question is whether it's going to be an occasional phenomenon or a tidal shift. In the worst case, HMOs could be reduced to a service industry for providers and their employer customers. But the consensus today, health plan executives will be relieved to know, is that that won't happen.
That's because the provider groups that do undertake direct contracting will collide with an inescapable truth. As Peter Kongstvedt, M.D., a partner with the accounting and consulting firm Ernst & Young in Washington, D.C., puts it, "You can't actually eliminate the middleman. You can only recreate him."
Direct contracting may give physicians a more immediate voice in how the health care dollar is spent, but it won't bring back the days of fee-for-service medicine. If physicians want managed care contracting power, experts say, they should seek it in an integrated delivery system that can measure quality and control utilization.
What direct contracting may well do, however, is force the HMO industry to evolve–to move away from the risk business and further into the quality management business. Providers will have the chance to take on risk, and if they're well managed, make money on that risk. Some HMOs could serve more as a clinical and management resource than as a traffic cop.
"What we're trying to do is change the role of the HMO from controlling everything to supporting provider systems and helping them improve their quality and efficiency, to the extent these provider systems need help," says Steve Wetzell, executive director of the Buyers Health Care Action Group, a Twin Cities employer coalition that plans to begin direct contracting programs in 1997.
Direct contracting has been part of the health care conversation for about 20 years, but it has never gained much ground. While cutting out the HMO middleman sounded good, few employers were willing to try their luck with a provider system. Employers often were at a loss to describe, much less select, the kind of employee health care they wanted. Nor have the direct contracting experiments that have been tried always saved money and time.
"It used to be a mystery what employers needed to buy," Taylor says. "In the early days, when companies tried to do direct contracting, all they did was contract for the delivery of services. They didn't make allowances for claims payment, utilization review and so on."
While employers are still skittish about contracting with medical groups, integrated delivery systems are a far more viable option for them, and these, arguably, could pose a threat to the HMO industry's exploding growth. IDSs are well positioned to give employers special treatment –to create a clinical service for expensive trouble spots such as cardiac or mental health care, for example–and some HMOs may not be as flexible. Health purchasers say integrated delivery systems sometimes appear more congenial than vast, HMO-managed networks–large enough to provide for an employee's total health needs but small enough to be responsive.
That's how BHCAG's member companies feel. Heads are still spinning over their decision to drop their HMO contracts and work directly with organized systems of care. The coalition, which represents 250,000 employees and 22 companies, will begin contracting with providers directly in 1997. BHCAG will still work with HealthPartners, a large regional HMO, buying administrative services and clinical data management expertise. The key difference is that BHCAG members, not HealthPartners, are controlling the provider contracting decisions and directly controlling care dollars.
For managed care companies proud of their huge provider lists, BHCAG's gripes may come as an unpleasant surprise. Even though area HMOs were supposedly consolidating to meet local employers' needs, BHCAG felt the HMOs were getting too big.
In Minneapolis, most doctors belong to all of the three or four market-leading HMO networks, says BHCAG's Wetzell. When that happens, he adds, "what you end up with is competition between the people who manage big networks, instead of competition between discrete provider systems." In other words, competition loses its power to stimulate better quality at lower cost in actual care delivery.
BHCAG is developing a voucher program that will allow employees to choose their own doctors and hospitals based on cost and quality. The coalition, whose members include such corporate giants as Minnesota Mining and Manufacturing Corp., Pillsbury Co., Honeywell Inc. and General Mills Inc., represents 400,000 lives, or about 15 percent of the Twin Cities market. Formerly the Business Health Care Action Group, it recently changed its name to "Buyers" because it now also represents state employees. Of the market situation that makes a direct-contracting strategy promising, Wetzell admits that "some of it is unique to the Twin Cities.
"There is an ongoing frustration that employers are not getting value out of the market," adds Wetzell. "There's a 70 percent to 80 percent overlap among providers in managed care organizations here. It undermines accountability for the patient, because the networks have many of the same doctors." BHCAG believes its voucher system and the resulting employee choice will give the market a healthy new shot of competition.
Voting with their feet
As successful as BHCAG has been in negotiating health care premiums for its members–its costs per employee were 35 percent below the national average last year–the group feels compelled to go the next step. "The problem is that the key vendors in the health care industry are providers and the key customer is the patient– not the employer," asserts Wetzell.
BHCAG is setting criteria that, if met, would allow any provider-controlled network–even smaller physician group practices–to compete for business from members. The coalition will supply its members with information on cost, quality and customer service and let them vote with their feet. But Wetzell doesn't claim it will easy for providers to build such networks. "These will be very sophisticated, fully integrated, provider-governed systems that will be held accountable for the full continuum of care."
Wetzell's group is discussing with HealthPartners how to break up its 1,000 primary care doctors, 2,000 specialists and 30 hospitals into smaller, discrete health systems. It is also inviting providers not currently part of any HMO to organize into care systems. "Any care system meeting our standards may bid on contracts," he says. (See "What Direct Contracting Requires of Minnesota Physician Groups")
"Patient contact is with clinics or providers, not health plans," Wetzell says. "That's what the consumer is consuming. Isn't that what the buyer should be measuring?"
HMO competition can be bad for patients, BHCAG contends. When a provider belongs to four HMOs, he or she gets ahead by navigating the bureaucracies of those HMOs. "It makes it very difficult for providers to standardize clinical guidelines and advocate them to the patients," Wetzell said.
What's more, HMOs may actually get in the way of gathering good quality and satisfaction data, BHCAG contends. Patients may do a better job of rating individual providers than an HMO does with evaluating its sprawling networks, Wetzell believes. Under the Twin Cities coalition's scheme, patients will rate the individual clinics and integrated delivery systems on a comprehensive list of criteria, including satisfaction, access to care and health education and counseling.
BHCAG will collect and then distribute to patients a great deal of performance data on the performance of clinics and health systems rather than that of the whole network as in the past. Over the coming year, BHCAG plans to begin collecting patient satisfaction data, tracking preventive screening and counseling performed by health systems and monitoring how systems handle chronic diseases such as coronary artery disease, hypertension, depression and breast cancer.
All of this information will be available to employees when it's their turn to pick a health system next year. Armed with this data, patients will, by their choices, winnow out the less competitive providers.
"It's the difference between wholesale and retail," Wetzell says. "Instead of health plans selling to employers, you have providers selling to patients."
Other coalitions are following the Minnesota group's example. With the help of BHCAG, another employer coalition, this one sponsored by Des Moines-based Health Policy Corporation of Iowa, has also struck out on its own. The newly formed Community Health Purchasing Corp. plans to start its direct contracting program this month. (See "25 Large Employers in Des Moines Form Direct-Contracting Corporation") Like BHCAG, CHPC wants to promote competition among providers rather than among HMOs. CHPC will collect quality data that individual employees can use. It is prepared to contract with nearly any well-organized provider: primary care physician groups, clinic-based systems affiliated with hospitals, physician-hospital organizations able to provide a full range of services, or systems made up of multiple practices.
Providers who want to be involved will need to produce and collect quality data on the individual provider level, respond to member satisfaction feedback and prove that they are committed to continuous quality improvement.
Nobody's saying that direct contracting is a cure-all. If they did, they'd have trouble explaining the case of Southern California Edison, which developed its own network and clinic, then dropped its plans after five years of trying when it found that it could save more money and time working with a handful of HMOs.
Certainly, SCE has more experience with medical management than most companies. The utility started its own medical clinics in the 1920s to make sure its employees could get adequate treatment for workplace injuries. Later it added a pharmacy and a laboratory. By the 1980s, SCE's clinics were treating both occupational and nonoccupational conditions, and spending a pretty penny to do it, says Suzanne Mercure, SCE benefits administration manager. Now a 17,000-employee behemoth, the utility found that it couldn't buy exactly what it wanted. "Managed care plans in the 1980s were pretty much saying, 'It's our plan or no plan,'" Mercure says. "They were pretty rigid in terms of product design."
Hoping to control costs as well as to create a health system to suit their needs, SCE executives launched a company-managed and -contracted preferred-provider organization in the late 1980s. It set up a utilization review staff, management structure and clinical supervision–in short, its own insurance company. At one point, SCE had contracts with 7,000 southern California physicians and about 100 hospitals.
But direct contracting was a disappointment for SCE. Struggling with claims payment, utilization, contracting, and a host of standard but vexing insurance industry issues, SCE's health care costs didn't go down as planners had hoped, but stayed at unacceptably high levels.
What's more, SCE executives didn't feel they could monitor the quality of care well enough. SCE is a big employer, but a relatively small health plan, making adequate data gathering almost impossible, Mercure notes.
"You don't have enough negotiating clout to get any information, because you don't have enough volume with any one physician to get any meaningful measures of quality," she says. Nor could SCE's health benefits administrators have made any significant improvements in quality even if they had known where problems were. "For some changes, you really need physician buy-in. If you only have two patients going to the physician, that physician isn't going to spend time working on a quality management plan for your company," Mercure says.
Fed up with the hassles and disappointed with the financial results, SCE announced in January 1995 that it would be contracting with HMOs again and dumping the PPO. The way SCE managers see it, the change did the company a world of good. Now SCE employees can choose from seven HMOs, including Kaiser Permanente, Cigna, Blue Shield, Prudential and HealthNet. Employees now have access to 30,000 physicians instead of the 7,000 that served SCE's network, and health care costs are headed down. Health benefits managers now have access to quality data that they found nearly impossible to get before.
Minneapolis yes, Chicago no
Most companies will think twice before they go through the hassles and expense taken on by SCE. Experts say companies that do take the plunge will have to have a very good reason to do so, and their market will have to be just the right kind of market.
"I don't think direct contracting is a trend," says Larry Boress, vice president of the Midwest Business Group on Health, which represents companies ranging from giants like General Motors and Ameritech to a five-person print shop. "It depends on the community where an employer is located."
While markets like Minneapolis can support direct contracting with the active involvement of a few large, well-established medical groups, it doesn't make sense in other areas, Boress says. Take Chicago, MBGH's home base. Big companies there may have employees who live as far south as Gary, Ind., or scattered across the breadth of what some call "Chicagoland." With few large medical groups, direct contracting would be nearly impossible to sustain there, says Boress. Most of MBGH's employers want to do business with a large existing network, making sure that their employees are no more than 10 minutes away from their provider.
But HMOs shouldn't pretend that direct contracting never works, warns Taylor of Towers Perrin. He says states will soon be more comfortable with shifting risk to provider organizations. Right now, in some states providers can take on only limited risk before they must meet the stringent financial requirements applying to HMOs.
Health plan executives can take comfort from the prediction of most experts that direct contracting won't amount to a vast revolution. For some physicians, taking a stab at contracting with employers will be a healthy reminder that HMOs perform a useful service after all.
That doesn't mean HMOs can afford to ignore the direct contracting idea altogether. Don't try to dodge the issue, Taylor advises his HMO clients. "Your customers will be asking themselves whether you're flexible enough to compete with providers for their business. Don't put your head in the sand and assume this challenge is going away," Taylor advises. "Look at what services you can provide, and get some of the business, even if you can't get all of it."
---
What direct contracting requires of Minnesota physician groups
Twin Cities-based Buyers Health Care Action Group has attracted a lot of attention for its plan to begin a direct contracting program next year. Here are six conditions BHCAG will require of participating providers:
Accountability for the full continuum of care (by either subcontracting or ownership of the clinical services);
Processing of claims through a common administrator named by BHCAG;
Adherence to a standard set of quality measures defined by BHCAG;
Referral of patients to "centers of excellence," such as an organ transplant center identified by BHCAG;
Implementation and measurement of a guideline program; and
Agreement to BHCAG's standard payment and risk-adjustment methodology.
---
One benefits exec who's skeptical
about the direct contracting idea
No corporate benefits manager in America is more widely quoted on health care today than Helen Darling of Xerox. She sees direct contracting as "a very small piece of the action, not a big trend."
We're not direct contracting in any place," says Helen Darling, manager of health care strategy and programs at Xerox Corp. in Stamford, Conn.
It's no accident that the same companies over and over are the ones exacting price concessions from providers, says Darling. Only about the top 100 corporations in the country have the time, energy, confidence and expertise to do the job.
"And even those firms are being inundated by demands from their own core businesses" that sap resources and energy, making it difficult for them to devote the necessary attention to direct contracting, she says.
"It's a full-time job to manage health care," says Darling, "and it's an awful lot of work for benefits departments, which tend to be small anyway in this era of downsizing. It also puts you closer to the liability problem." In the event of an adverse patient outcome, she points out, "the company could be at risk."
In most cases, neither employers nor providers are ready to take on the enormous job of direct contracting. Companies must shoulder such tasks as paying and adjudicating claims, determining eligibility and then controlling utilization. "It's only going to work if it's a deal for the buyer. A lot of physician-created groups can take a bath. Why would they take on this hassle? They've got to deliver at a lower cost.
"Physicians have this fantasy that if you just eliminate the middleman it will free up all this money for the doctors," Darling declares. "But some of what the middleman does is a service, and unless you have a lot of experience with underwriting and can manage utilization you can't succeed." Eventually what happens is that the physician-sponsored plans get their own utilization review manager, she adds. "They basically become what they tried to rebel against." –Chuck Appleby
---
What makes an area ripe for direct contracting
Most experts doubt that direct contracting by provider groups with employers will become the new norm in health care. But it is likely to increase in areas with these four characteristics:
Heavy managed care penetration
A geographically concentrated market
A few very large employers
A limited number of HMOs, perhaps as a result of mergers
---
Why cutting out the middleman is more difficult than it looks
Making an end run around the HMO to deal directly with employers for health care coverage is a tempting idea for physician groups in a time when many are taking risk in the form of capitation anyway. But in most cases they'll find it tougher than they expect. Peter Kongstvedt, M.D., a partner with Ernst & Young, points out four obstacles that stand in the way of direct contracting:
State regulation, which often requires that providers taking on risk meet tough capitalization requirements to establish themselves as HMOs or insurance companies;
Uncertainties about the applicability of the Employee Retirement Income Security Act of 1974 (ERISA), which exempts self-insured employers from state law, but may no longer consider them self-insured if they pass along too much risk;
The continuing need for utilization management by someone, whether that's an HMO, the contracting provider organization itself or some third agency; and
The fact that HMOs specialize in managing care and collecting outcomes data. For physicians to compete with them in this function is like an amateur getting into the ring with a pro.
---
Our most popular topics on Managedcaremag.com
---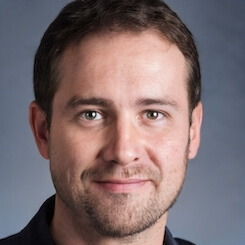 Paul Lendner ist ein praktizierender Experte im Bereich Gesundheit, Medizin und Fitness. Er schreibt bereits seit über 5 Jahren für das Managed Care Mag. Mit seinen Artikeln, die einen einzigartigen Expertenstatus nachweisen, liefert er unseren Lesern nicht nur Mehrwert, sondern auch Hilfestellung bei ihren Problemen.