Pharmacy benefit managers are under fire from many corners. What will the push for transparency mean for the industry?
MANAGED CARE 

September

 

2002

. ©MediMedia USA
Pharmacy benefit managers are under fire from many corners. What will the push for transparency mean for the industry?
David Halbert arrived in New York with a good story to tell: Business was great. And he had the perfect audience to tell it to. Assembled in the opulent St. Regis Hotel on Fifth Avenue was a crowd of investors and analysts. For Halbert, CEO of Irving, Texas-based AdvancePCS, it was an opportunity to show off numbers that would make most investors drool.
At a time when companies were grabbing headlines as they restated revenue and confessed to past sins, AdvancePCS, he told the assembled stock pickers, had a winning business model. By offering health care clients lower drug costs and healthier members, the company had posted 61 consecutive quarters of record revenue — 138 percent compounded annual growth spread over 14 years. And the bottom line was mushrooming in a way that could only cheer stockholders.
"We think we'll be able to continue that growth rate for the next couple of years," Halbert said bullishly.
But hours before they turned out for the event, many had clearly already gone through their daily ritual of reading that day's edition of the Wall Street Journal, their bible for tracking the nitty-gritty events that drive company profits. And on the front page was a big story about pharmacy benefit managers. Halbert and AdvancePCS were prominently featured — as was a stinging lineup of criticisms aimed at PBMs.
For anyone in the industry, the accusations are now familiar reading: As PBMs are forced to cut pricing for handling prescriptions in order to compete for customers, they've turned aggressively to hammering out deals with drug manufacturers over rebates and discounts. And while that has long been a bread-and-butter issue for the PBMs, critics charge that they've moved far too close to the pharmaceutical industry, pushing more expensive branded medications as they fall ever deeper in bed with a variety of marketing and business partnerships that deliver a big return.
A hard-charging U.S. attorney in Philadelphia, James Sheehan, has been probing "secret payments" between the PBMs and pharmaceutical companies. Lawsuits have multiplied, some claiming that rebates have been used to club weaker competitors out of the market or that drug companies dictate formularies.
A growing chorus of critics says that PBMs are actually being manipulated by pricing schemes and sweetheart promotional deals to push the most expensive drugs on the market — an explosive political issue for companies at a time when Congress is anxiously hunting for ways to legislate caps on the skyrocketing cost of drugs.
The big three
To top it off, the big three — AdvancePCS, Medco Health Solutions, and Express Scripts, which collectively cover 180 million people — have maintained an uncomfortable public silence on just how much money they get from drug companies. The lack of transparency at a time when phony numbers were triggering a stock market meltdown was a red flag for some of those present.
Halbert — who has been more willing than many of his competitors to field questions on the rebate issue — got grilled on the controversy. And he gamely responded to each query.
Drug formularies are independently selected by panels of experts, he told the crowd. Not only that, he added, but both drug companies and his clients want the same thing: "maximum utilization" of the drugs on the formulary. The closer doctors patterned their prescribing on formularies, he said, the lower the cost to health plans. In fact, AdvancePCS had to structure deals with health plans in mind. They account for half of its business, and without their endorsement of rebate practices, those practices couldn't go on.
Yes, he acknowledged, the company does send out its own representatives to urge physicians to comply with formularies and advocate use of certain drugs — including branded medications. And there are fees earned for advocating drugs for manufacturers. But all the literature used in the promotions note drug company support. And the company retains absolute control over everything it says and does.
Every bit of it, he insisted, was free of taint.
"We think we're the most transparent business in the industry," he said. "In some ways we would like to get this behind us and be acknowledged for the good things we do." Added Halbert: "We feel we are part of the solution."
Critics insist he's a big part of the problem.
"It is never a good idea to have a conflict of interest perpetuated," says Ron Pollack, president of Families USA and a frequent fly in the ointment of drug companies.
The way the PBMs and drug companies operate, he says, leaves everyone in the dark over how prices are determined. With drug companies bargaining over prices with each of the entities that buy or pay for drugs — from hospitals to health plans and major employers — there is always a "concern that one or more entities are playing fast and loose. You never really know what the true costs are and who's getting a lousy deal."
Pollack reserves his most scathing remarks for Medco Health Solutions, a subsidiary of the giant Merck. Medco's subordinate corporate role, says Pollack, leaves it wide open to charges — echoed in at least one lawsuit — that the PBM includes pricey parent medications on formularies.
Medco — which had to pull an effort to go public recently because, as it put it at the time, "market conditions were not appropriate" — says through a spokesman that it has constructed a fire wall to keep Medco's formularies free of any undue influence by Merck.
"I think you'll find few people that believe that doesn't allow for slippage," counters Pollack. "There's no such thing as transparency in the pricing of drugs."
Just how trustworthy and cost effective PBMs are is a critical issue for health plans and physicians working in an era of double-digit annual price hikes. PBMs sell their services to MCOs across the country, and the plans rely on the PBMs to deliver formularies that combine the best outcomes with the lowest prices.
Two types of rebate
Rebates are a basic tool in controlling the price of health care. And if they don't work to limit costs, everyone's at risk of runaway expenses.
Industry insiders concur that there are two typical types of rebates offered to PBMs: an access rebate that gets a drug on a formulary and a market-share rebate. While most access rebates are generally standard, the magic number for PBMs and their clients is market share. With pharmaceutical companies scrambling for the biggest slice of market share in any category — a figure that swells bottom lines and pushes stock prices — many see PBMs as a primary vehicle in the highly competitive free-for-all to command a market.
The more market share the PBMs deliver, say Halbert and others, the bigger the rebates. If Drug A has a market share of 70 percent and AdvancePCS can move that to 72 percent, the edge can translate into big rebates: The bigger the shift in share, the bigger the rebate.
PBMs receive other payments from manufacturers that are not rebates and which are paid separately. These include administrative fees for services rendered in connection with rebate agreements, such as aggregating members, performing market share analysis used to calculate rebates, and consolidating billing for clients.
Halbert told analysts that administrative fees don't exceed 3 percent of the amount spent for the branded drugs covered by the fees, and if you group all drugs together, the administrative fees don't add up to more than 1 percent.
Keeping the secrets
PBMs aren't shy about asking drug companies for deep discounts. "I ask for their best price and then say I want them to do better," says Halbert. With the prescriptions of 75 million lives on the line, Halbert can be a persuasive negotiator.
The bulk of those rebates and discounts gets passed on to clients, says Halbert. The company retains some of that money, along with the administrative fees paid by drug makers.
Each PBM negotiates its own price and rebate structure. And the final set of figures is a jealously guarded trade secret. Clients say audits are generally restricted to the big accounting firms, to ensure nondisclosure. In an audit conducted for the California Public Employees Retirement System, says a Calpers spokesman, portions of the contract were obscured to preserve proprietary information.
For many of the PBMs' best clients, it's just that kind of secrecy that creates a deep sense of unease. PBMs know the full score, but clients operate in the dark. "Nobody really knows how the money flows," says Ron Lyon, vice president for pharmacy at Trigon Healthcare in Virginia.
At one point, says Lyon, a veteran of a small California PBM, all the money coming from drug companies was called a rebate. Now there are rebates and administrative fees, not to mention educational fees, that flow from drug companies to PBMs. And he can't track a lot of it.
Critics claim that the big money that PBMs collect from drug companies is tied to the most expensive branded drugs on the market. There are times that PBMs push higher-priced branded medications, and they're very open about it.
The PBMs and manufacturers typically haggle over the prices for a lineup of drugs. The final price list will include discounts and rebates on all the pharmaceuticals, says Ann Smith, a spokeswoman for Medco. And while one of those brand-name drugs may be priced higher than competitors', the collectively discounted bill — which the PBMs call aggregate pricing — will deliver an overall lower net cost for their clients.
But some PBM clients have a different way to describe aggregate pricing; they call it bundling. Some manufacturers, zealously pushing to gain market share, say that the pharmacy director of one Fortune 100 company frequently hammers out group deals that include pricey name brands.
"Bundling makes it very difficult to pick out the most cost-effective drugs," says the pharmacy director on condition of anonymity. And some companies are so focused on promoting one drug that they adopt a take-it-or-leave-it attitude to their entire lineup at the bargaining table.
For their part, PBMs like AdvancePCS say that none of their clients are bound to a drug maker's complete list of drugs. Each is allowed to tailor its formulary. But that's easier said than done.
After studying the whole field of PBMs for two years, the University of Michigan decided to do just that. And it hasn't been easy.
"There is nothing more complex than the negotiation to try to figure out what you're purchasing," says Keith Bruhnsen, assistant director of benefits at the University of Michigan and who manages the university's pharmacy plan. "It's the most ambiguous and convoluted part of my job."
Every PBM had its own rebate model in its bid proposals, says Bruhnsen, but most would offer the university a choice between a flat rebate for a set dollar amount or a percentage rebate based on shifting market share. The university recommended the percentage arrangement, advocating a deal that offered a bigger potential reward.
Bundling drugs and then tying rebates to market share, Bruhnsen explains, would leave the university in the awkward position of agreeing to include pricey branded drugs on its preferred list — a formulary that covers 70,000 lives — and promote their use. "Why would we want to steer our people to more expensive products?" he asks.
Catch 22
The university was stuck: To get rebates on the whole list, it had to include the branded drug when several generic equivalents were available for far less.
After two years of study, the university picked one consolidated drug manager — AdvancePCS — last May and moved to take control of its own fate by dictating its own preferred drug list. If a bundled list made sense, university officials would go with the rebates offered. But one branded drug could run up costs by hundreds of thousands of dollars, and they had to decide when they wanted to gamble and break from the rebate list.
To do that, they had to weigh the gains that could be made by placing the true low cost drug on the formulary against the rebates lost by going it alone. Rather than include Prozac and the rebates connected to it and other drugs in a bundle, for example, the university chose the generic fluoxetine and shifted Eli Lilly's Prozac to a third tier on the copayment schedule.
Until the utilization data starts rolling in this January, says Bruhnsen, the university won't know how successful it has been. But owning that data, maintains Bruhnsen, is crucial for anyone wanting to break from the pack.
"It's a gamble," says Bruhnsen. Can you educate physicians in your system to move patients to the lower cost drugs? Is the $200,000 in rebates you leave on the manufacturer's table going to be offset by the lower cost of choosing a lower cost equivalent?
He's hoping that total control translates into a positive answer on net cost.
Control is the issue
For his part, Trigon's Lyon says that controlling the formulary is absolutely essential to control costs, and that health plans are often in a much better bargaining position than they understand.
While he contracts with Medco to come up with a formulary, he retains the full right of refusal for any drug or list of drugs. In some cases, that means rejecting a drug. But while some manufacturers may insist on an all-or-nothing approach to their PBM rebate schedules ("That absolutely happens," says Lyon), they often think twice when the health plan just says no.
Then you have to dig in.
"Our negotiations with GlaxoSmithKline took a year and a half," says Lyon. "We refused to accept any deal until it was beneficial to our clients."
With 2 million lives under the plan, Lyon controls a large market share for drugs in Virginia. And every time the drug company came back with a sweetened offer on its price list, Lyon kept saying no until the net cost on all its drugs dropped to an acceptable level, he reports.
Most health plans won't do that, he concedes. Once a plan or anyone else decides to maintain control, it means creating a department, having a negotiator who understands all the subtleties of the game, and launching into a complex round of talks with multiple suppliers. The good news, he adds, is that most of the negotiations over rebates are focused on the top 25 branded drugs. Once you deal with them, it's much easier to complete the formulary.
"We actually have Medco Health do the direct negotiations and administer the program, but we maintain control over the formulary and participate in Trigon-specific contracting," he says. But any other tactic leaves them far too vulnerable to higher and higher drug costs.
Wrong way, Corrigan!
The whole rebate program itself may push drug prices in the exact opposite of the direction that PBMs say they're going. If you drive up the average wholesale price that rebates are based on, says Lyon, you can increase the discounts. But the underlying net cost goes up.
The freedom to shift drugs and tailor formularies is at the heart of a lawsuit scheduled to go to trial in February. Wyeth was sued by Duramed Pharmaceuticals, which contends that Wyeth used bundling methods to block Duramed from a dozen different formularies. Wyeth inked deals with the PBMs that specifically "excluded any competition to their products," says Steve Susman, a partner in the law firm of Susman Godfrey in Houston. For the makers of the new hormone replacement therapy Cenestin, that meant being frozen out of formularies by Wyeth's Premarin at a time its price was rising.
Cenestin's market share remained under 2 percent at a time when the manufacturer was predicting that it should have hit at least 6 percent, if for no other reason than that women would prefer a synthesized estrogen made from plants.
Not that the company was opposed to rebates.
"We gave rebates," notes Susman, speaking on behalf of his client. "It just got to the point we couldn't compete because of the way Wyeth bundled its products." Wyeth tied all the rebates together, claims Susman, so that if a PBM rejected one of the drugs, it lost all the rebates. And his client couldn't match the collective rebates Wyeth had to offer if it gave its product away.
Without getting Cenestin on the formularies, says Susman, the company's drug was eclipsed by the market leader. "We did surveys of doctors," says Susman. "The majority feel it is important for a drug to be on multiple formularies."
Natalie deVane, a spokeswoman for Wyeth, says the company is aware of the suit but won't comment on it. And she has little more to add regarding the company's approach to bundling. "We do have operating principles," she says, which are considered proprietary information.
Susman says he's got a long line of contracts that include an exclusivity clause. Many spell out, in black and white, how bundling works, including, says Susman, one with Express Scripts.
Sealed bids
Company officials, though, wash their hands of anything that resembles bundling or aggregate pricing by any name. "There are no secret negotiations," says Jim Hill, vice president of pharmaceutical contracting at Express Scripts.
At least not with clients. Under the company's Preferred Savings Grid plan, he says, drug companies provide sealed bids on each of the drugs they want included on a formulary. Prices are arranged according to a matrix of offerings, with rebates tied up front to the way the product is positioned by the client. If a drug is included as the sole offering in a particular therapeutic class, then it carries a higher rebate than if it is included in a broader group of drugs. Rebates also are influenced by the kind of copayment program a client has. The more the contract favors use of a drug, the higher the rebate offer. That's how the contract influences market share.
"Each contract is reviewed clinically and financially, and receives a formulary/nonformulary recommendation based on its individual merits," he says. The clinical review, he adds, is performed by the PBM's pharmacists, though final review and approval is by an independent group of physicians. The financial review is done by internal contracting staff. If a managed care company wants to switch a drug in a particular therapeutic class, it can select an alternate and know, based on a model Express Scripts provides, the resulting financial impact.
Express Scripts contracts for each product individually, so clients can replace branded drugs with generics when they become available, says Linda Logsdon, executive vice president for health management services. Express Scripts does earn money from pharmaceutical companies that promote branded medicines, she says, but only in support of the formulary and with the client's permission. Currently, that means promoting Nexium, AstraZeneca's GERD product, for clients that choose to do so, even as a lower-cost generic is getting closer to market. Today's promotional program for branded medications may be quickly overtaken by a generic replacement that could save clients money.
Halbert rejected the notion that just because a pricey branded drug makes the formulary it implies some sort of problem. AstraZeneca, for example, offers PBMs discounts to get Nexium on formularies at a time when the drug maker is hurrying to convert users of Prilosec, which it also markets.
Prilosec is still a branded drug, but is set to go generic in a few months. While AdvancePCS is engaged in a variety of promotional campaigns to push physicians to prescribe Nexium, it's still cheaper than Prilosec after you factor in the manufacturer's discount. Once the generic equivalent hits the market in a few months, said Halbert, there's nothing to stop AdvancePCS from making the switch on its formularies.
But Halbert also says that the company can't spell out how each deal is struck. "It's important for us to preserve proprietary information."
Proprietary info
For its part, AstraZeneca doesn't have much to say about the rebates or the way they're negotiated. As for bundling? "That's proprietary," says spokeswoman Janet Caldwell. Caldwell did confirm that the company subsidizes PBM educational programs for physicians. "We think they do a good job." But don't ask for numbers: "We don't want to go into details."
It appears, Halbert said at the St. Regis, that the ongoing investigation into the PBM-drug company connection by Sheehan, the U.S. attorney in Philadelphia, is after not only more disclosure, but new regulatory controls. AdvancePCS, he said, was in favor of greater openness and wasn't necessarily opposed to new laws governing the business. But, he said, "once you start down that path, it's a slippery slope."
Sheehan himself is staying mum about his motives and everything else regarding the investigation. But members of Congress are already volunteering for the job of slope designer.
Health plans and other PBM clients may well weigh into the discussion.
"Customers understand that we're in the penalty box for now," Halbert said in New York. "They understand what we disclose and what we don't."
Halbert and others in the business hope that's transparent enough to keep the rest of the world out of the private sections of their contracts. Critics say they won't be quiet until they get it all out.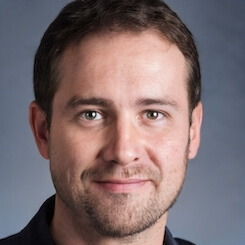 Paul Lendner ist ein praktizierender Experte im Bereich Gesundheit, Medizin und Fitness. Er schreibt bereits seit über 5 Jahren für das Managed Care Mag. Mit seinen Artikeln, die einen einzigartigen Expertenstatus nachweisen, liefert er unseren Lesern nicht nur Mehrwert, sondern auch Hilfestellung bei ihren Problemen.