MANAGED CARE February 2000. ©2000 MediMedia USA
Washington Watch
Using the Internet to purchase prescription drugs is increasingly popular, but some government regulators and managed care professionals say it can also be dangerous. The U.S. Food and Drug Administration argues that electronic commerce can bypass or undermine the safeguards offered by direct medical supervision. Many Internet pharmacy sites are legitimate businesses, operated by large drug-store chains or mom-and-pop pharmacies. But the FDA warns that there also are "rogue sites" that may endanger consumers' health and lives.
Forrester Research of Cambridge, Mass., which monitors E-commerce, reports that Internet prescription sales accounted for only $160 million of 1999's $101 billion market. However, sales over the Internet are expanding exponentially, and that has gotten the attention of legislators, regulators, and advocacy groups:
A House subcommittee has heard testimony from several states on problems with online pharmacies.
Seeking to ensure that online prescribing follows "minimum standards of care," the AMA has drafted guidelines for prescribing over the Internet.
The Federal Trade Commission launched "Operation Cure All," targeting bogus Internet claims for products and treatments. The FTC says at least 800 sites offer questionable promotions. "Miracle cures, once laughed out of existence, have a new medium," says Jodie Bernstein, director of the FTC's Bureau of Consumer Products.
In October, a group of researchers called on state licensing boards to move against Internet pharmacies that offered Viagra without proper patient screening.
The FDA unveiled a web site to help Americans get better information about medical products and services offered online.
On Dec. 28, President Clinton proposed a broad initiative to protect consumers from illegal sales of pharmaceuticals over the Internet: steps to ensure that Internet pharmacies comply with state and federal laws; higher penalties for illegal sales; and increased authority for federal agencies "to gather information swiftly [and to] prosecute offenders." The $10 million initiative also calls for a public-education campaign about "the potential dangers of buying prescription drugs online."
Caution urged
Susan Winckler, group director of policy and advocacy at the American Pharmaceutical Association, says APhA is unsure of the details of how the FDA would implement the White House plan. "We're concerned that adding a layer of oversight will not solve the problem, but only add confusion," Winckler says. "While there is a need to improve state-level coordination … the FDA should deal with the challenge created by international sites."
Concerned that new regulations could result in expensive barriers to legitimate E-commerce, many pharmacy interests have questioned the need for new measures. Current laws are enough, they contend — just enforce them. Controls "are already in place for regulating pharmaceutical sales," says Mary Ann Wagner, vice president of pharmacy regulatory affairs for the National Association of Chain Drug Stores. "Those who practice medicine and pharmacy without licenses should be punished."
The activity by the White House and the FDA have fostered a better understanding of potential problems, Winckler says. "Buying medicine online is different from buying books online." APhA is preparing to submit what Winckler calls very detailed recommendations to the FDA. For its part, the FDA says it is trying to achieve a balanced approach to regulation.
Thomas McGinnis, the FDA's director of pharmacy affairs, says the agency sees benefits and dangers for consumers. "Consumers who have had a hard time getting to a pharmacy, especially the elderly, disabled, or those in rural areas, can have prescriptions delivered to their mailboxes," McGinnis says.
Another benefit of the Internet is that pharmacy reference sites can provide pertinent information about drugs and the ability to interact with pharmacists. "People can ask questions and have access to resources virtually any time, day or night," he says.
There's a definite downside. For one thing, consumers may not always know whom they're dealing with. In most cases, it's reputable pharmacies and licensed pharmacists, but at other times, people may wind up getting less than they bargained for — perhaps deceived by an outfit whose name is similar to that of a reputable company, McGinnis explains.
The FDA is investigating more than 60 suspect sites, which may or may not be licensed. At least 10 attorneys general are involved in investigations or actions involving online drug sales.
Online pharmacies sometimes form associations with physicians, and consumers are able to get prescriptions from them after completing brief questionnaires — some with only four to six questions. The AMA says that falls below minimum guidelines for issuing prescriptions.
What's missing? How about a review of the patient's medical history, current pharmacy profile, blood pressure measurement, and heart-and-lung examinations? "We've had females report being able to get prescriptions for Viagra online, claiming they were men and 50 pounds heavier than they were," McGinnis says. "We've also heard about an anorexic woman who got a prescription for diet pills."
At least one death — of a man with a heart condition — appears to have been linked to inappropriate medication obtained by an online purchase, he reports.
Enforcement difficulties
The problems don't end there, and some are vexing. Some online drug sellers operate outside the United States, forcing regulators to try to stop the product from entering the country and deal with foreign governments. Also, the FDA rules weren't drafted with E-commerce in mind.
It's been necessary to subpoena Internet service providers to find out where a pharmacy is located; often, these providers are reluctant to make information available. That means involving a U.S. attorney — often a time-consuming affair. However, says McGinnis, if the FDA is granted the subpoena authority the administration has requested for it, "That would help to close rogue sites faster."
It would also help if Congress approves the administration's proposal to allow state attorneys general to use the federal court system to pursue problem Internet operators, McGinnis explains. Now, in the case of operations based outside of their states, the best those attorneys general can do is obtain a cease-and-desist order to prevent future sales in their own states.
Finally, Congress is alert. "There's nothing to require a drug-dispensing web site to disclose anything to the public," says Pennsylvania Democratic Rep. Ron Klink.
Klink's proposal would require Internet-based pharmacies to list the name, address, and telephone number of their principal place of business, name of each pharmacist and health care professional providing medical consultation, and the states in which the pharmacy and various professionals are licensed.
Whether legislation will improve oversight of online pharmacies "remains to be seen," the FDA acknowledges. The agency pledges to work with state pharmacy and medical boards, the FTC and other federal agencies, eliminate rogue sites, and protect consumers using existing enforcement mechanisms — until Congress decides whether and when to act.
Michael Levin-Epstein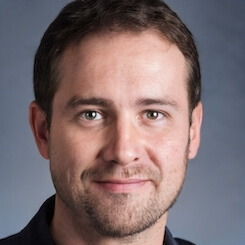 Paul Lendner ist ein praktizierender Experte im Bereich Gesundheit, Medizin und Fitness. Er schreibt bereits seit über 5 Jahren für das Managed Care Mag. Mit seinen Artikeln, die einen einzigartigen Expertenstatus nachweisen, liefert er unseren Lesern nicht nur Mehrwert, sondern auch Hilfestellung bei ihren Problemen.