Consumer-directed health plans (CDHPs) have moved out of the shadows of PPO and HMO plans and into the forefront of employer strategies for health care benefits. "Large employers are offering CDHPs or, in some cases, replacing their PPO and HMO plans because they are concerned about constantly rising health care costs and the upcoming Cadillac tax," says Cheryl Larson, a vice president at the Midwest Business Group on Health. The so-called Cadillac tax, an ACA-mandated excise tax on health plans with rich benefits and certain early retiree plans, is scheduled to take effect in 2018. Larson says that employers who are subject to the ACA's mandatory coverage requirements favor CDHPs because from, the employer's point of view, they are less expensive than PPO and HMO plans.
Mercer, the human resources consulting company, reported last year that 23% of employees are now covered by CDHPs, up from 18% a year ago. Larson says the majority of her group's members—generally large employers—offer a CDHP, and a small number have fully replaced their other plans with CDHPs. These CDHPs plans typically combine high deductible coverage with either a health savings account or a health reimbursement account.
The National Pharmaceutical Council (NPC), a health care policy research organization supported by research-based biopharmaceutical companies, and the Benfield Group, a health care research and strategy company, recently surveyed employers about their CDHPs with a focus on best practices in pharmacy benefits.
Given the growing importance of CDHPs in the eyes of employers, the NPC report suggests that employers need to be more attuned to the health, productivity, and longer-range cost implications of their CDHP offerings, says Kimberly Westrich, vice president of health services research at NPC.
The report's cautionary tale is that certain employees—particularly those with high health care needs and low incomes—may wind up with financial burdens that cause them to avoid getting appropriate health care services or taking prescribed medications.
Preventive drug lists could be longer
In the NPC survey, of the employers using CDHPs, twice as many offer health savings accounts than offer health reimbursement accounts. Employees fund health savings accounts with pretax dollars, and employers often contribute as well. With health reimbursement accounts, employers reimburse employees for expenses. Prescription drugs in the savings accounts, except for preventive medications, are subject to the high deductible that employees must meet for their medical expenses. The reimbursement accounts may incorporate the typical pharmacy benefit card found in PPO plans.
Chuck Reynolds, president of employer practice at the Benfield Group, says that benefit consultants have developed a standardized approach to help their clients achieve key goals of containing costs and getting employees more engaged in health care decisions without too much employee disruption and dissatisfaction.
But Reynolds says there's room for improvement. One common shortcoming: missing the opportunity to list more preventive drugs that are outside of a health plan's deductible. The IRS has issued guidelines for defining preventive medications. Many experts contend the guidelines are vague, so there's room for interpretation about what constitutes a preventive medication.
"We think there are opportunities to engage employers in more thorough analysis and planning for the preventive medications," says Reynolds. Just over half of employers in the NPC survey have expanded lists.
The IRS imposes penalties on prescription drug benefits that extend beyond what it considers preventive medications, so an employer's tax experts, as well as many PBMs, may recommend a conservative approach. "PBMs have developed a preventive drug list and employers are uncomfortable with the vagueness of the IRS guidelines, so the lists often are accepted by employers the way they are," says Westrich, the NPC vice president.
Strategies for specialty medications are also lacking. The NPC report says the attitude seems to be that people taking those drugs will hit their deductible and out-of-pocket maximum anyway, so no special strategy is needed.
Another shortcoming in the design of CDHPs is overlooking the role of value-based features, which involve members with chronic diseases paying nothing or only small copayments for certain medications as a way to encourage adherence. CDHPs are candidates for creative value-based features for prescription drugs because of the increased financial responsibility they place on members. The NPC report indicates that only 31% of employers used a value-based design approach for prescription medications.
Many different value-based features can be included in CDHPs to promote healthy behaviors or minimize employee costs, says Westrich. One of the simplest: no copayment for drugs on the preventive drug list. Another possibility is tailoring value-based features so they fit the health profile of the employees of a particular company.
Clearer communication needed
Some employers also are linking health savings account contributions to wellness programs, says Reynolds. For example, the amount an employer contributes to an employee's account may be raised to encourage program participation or behaviors that could lead to improvements in cholesterol levels, blood pressure, BMI,and the like.
But financial burden that lower-income workers face is a key issue with CDHPs. Larger contributions to the health savings accounts of lower-income employees is one tactic, but it doesn't completely solve the problem.
Communication with plan members is extremely important with CDHPs, and health plans should be doing more of it, says Larson. Some members don't get preventive care because they don't realize they can get it at no out-of-pocket cost. Some providers may also not know that preventive care is covered outside of the deductible.
"We have to understand that there are issues of benefit literacy," says Larson. "Plan documents need to be as clear and simple as possible."
CDHPs slow to adopt value-based design
Employers are feeling their way toward approaches to pharmacy management in consumer-directed health plans (CDHPs). Although CDHPs could reap benefits from the value-based design, relatively few employers have taken that approach. Those who have focus on conditions most likely to affect productivity, such as diabetes and asthma.
Employers using value-based design principles for CDHP pharmacy benefits
Conditions for which employers use value-based designs for medications
Source: "Consumer-Directed Health Plans: Pharmacy Benefits and 'Better Practices,'" the National Pharmaceutical Council and the Benfield Group, September 2014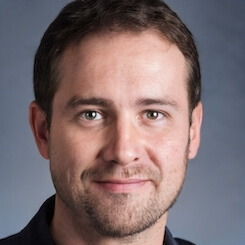 Paul Lendner ist ein praktizierender Experte im Bereich Gesundheit, Medizin und Fitness. Er schreibt bereits seit über 5 Jahren für das Managed Care Mag. Mit seinen Artikeln, die einen einzigartigen Expertenstatus nachweisen, liefert er unseren Lesern nicht nur Mehrwert, sondern auch Hilfestellung bei ihren Problemen.