The problem is outpacing insurers' resources and perhaps even their commitment. Can the chronic care model help?
Diabetes is creating an escalating economic crisis for our health care system. Health plans use a handful of approaches, but "many insurers remain unaware of the scale of the problem," says Thomas Bodenheimer, MD, MPH, an adjunct professor in the department of family and community medicine at the University of California, San Francisco and a leading authority on the management of chronic disease. "Health plans need to step up to the plate. Their active involvement is absolutely critical."
Some plans are making efforts. Aetna has implemented what the company calls its "Integrated Comprehensive Diabetes Program," designed to coordinate care between the large insurers' various departments to encourage patient self-management and physician recognition of the disease's dangerous comorbidities, including depression and heart disease. Cigna has a similar program.
Kaiser Permanente's Care Management Institute emphasizes care coordination, a key to managing diabetes, in its staff-model practices. The plans shared America's Health Insurance Plans' 2006 Innovation and Excellence Award for Chronic Care in the large/affiliated category.
Intensive management required
"The key to success is placing the patient at the center of care," says Paul Wallace, MD, former executive director of Kaiser Permanente's Care Management Institute and currently Kaiser's medical director for health and productivity management programs. "Complex comorbidities require intensive management."
The AHIP Innovative Award winner for smaller/independent plans was Rocky Mountain Health Plans (RMHP) for improving diabetes outcomes in Mesa County, Colo. RMHP's truly innovative program combines pay for performance with a physician practice redesign at the primary care physician level for patients with diabetes.
Their plan is based on the chronic care model, which pays doctors directly for improved outcomes. The model is similar to pay for performance except that it rewards physicians for managing the overall care of their patients' chronic illness, including making community referrals and planned nurse visits to patients' homes. Unlike disease management, it rewards physicians, not a third-party vendor.
"Traditionally, physicians are not trained in management techniques to deal with ongoing chronic conditions," says David Herr, MD, chief medical officer. "We wanted to address that problem."
These are meaningful efforts, and they are plan-based. But the national plans fail to address the needs of the large majority of their populations. Aetna's program only enrolls 6 percent, for example. Medicare has waited until just this year to implement pilot studies on chronic disease management. That's despite the fact that the program has by far the highest incidence of diabetes of all health plans.
Study after study shows that people with diabetes are not getting the help they need. A survey by researchers at the University of Michigan, the results of which were published in the April issue of the Journal of General Internal Medicine in an article titled "Indications for and utilization of ACE inhibitors in older individuals with diabetes," found that less than half of all people with diabetes 55 or older were receiving ACE inhibitors. Endocrinologists have long advocated that almost all people with diabetes in this age group take the medication.
Insurers and Medicare simply do not pay enough for what is needed to treat patients with diabetes, says Irl B. Hirsch, MD, a professor of medicine at the University of Washington Medical Center in Seattle, in an editorial in the journal Diabetes Care. "Our system rewards physicians doing procedures, and diabetes care is classically a matter of evaluation and management," he said. "The current system is nonfunctional, if not dysfunctional."
It is a problem of enormous urgency, says K.M. Venkat Narayan, MD, chief of the Centers for Disease Prevention and Control's Diabetes Epidemiology & Statistics Branch in the Division of Diabetes Translation. According to the CDC, about 18.2 million Americans (6.3 percent of the population) have diabetes, a four-fold increase in the last 50 years. Of those, more than 5 million are unaware they have the disease.
And more than a million new cases are diagnosed every year, which predicts that the number of diagnosed cases of diabetes will increase by 165 percent by the year 2050. Without preventive care, 1 in 3 children born in 2000 will develop the disease.
"There has been some improvement in treatment and management, so we know we can make things better, but the disease is reaching epidemic proportions. There is still a great deal to be done," says Narayan. "There are good treatments available, but it's no time for complacency."
"This trend is extremely disturbing," says Robert Rizza, MD, a professor of medicine at the Mayo Clinic and president for medicine and science of the American Diabetes Association, adding that our health care system "isn't set up to address the complexity of chronic disease, especially diabetes."
Five chronic diseases — heart disease, cancer, stroke, chronic obstructive pulmonary diseases, and diabetes — account for more than two-thirds of all deaths and consume 75 percent of the nation's health care cost. Diabetes is the fifth most common cause of death, according to the ADA, but among its most significant comorbidities are heart disease and stroke. And heart disease is the most common killer.
Prevent complications
Says Rizza: "We need to create incentives for patients and within the system to do a better job in preventing the disease and, once you have the disease, preventing its complications."
Tools and information about management techniques are certainly available. The ADA has an extensive database of community resources available to health plans that develop referral systems. Aetna, for example, works with local diabetes coalitions to promote compliance with recommended ADA guidelines. The company recently implemented a pilot project with a collaborative named the Network to Improve Community Health (NICH) in the Mid-Atlantic region by providing regional physician offices and blood lab draw stations with the NICH's Patient Guidelines for Diabetes Care brochure to educate patients.
Chronic care model
The Institute for Healthcare Improvement offers a detailed program to health plans and medical groups that outlines and implements the Chronic Care Model designed by Ed Wagner, MD, director of the MacColl Institute for Healthcare Innovation at the Group Health Cooperative of Puget Sound, Seattle. The model "recognizes that a substantial portion of chronic care takes place outside of formal health delivery settings," says Wagner. "Its purpose is to capitalize on a full array of possible treatment options." It has traditionally been used in staff model HMOs, large group practices, and community health clinics, with positive results, says Wagner. "Yet few provider settings are prepared to execute the model," he adds.
So why aren't more plans more aggressive in managing diabetes? "The main barrier to that involvement is that managing diabetes has yet to establish a return on investment to the satisfaction of many plan leaders," says Bodenheimer.
Health plans may continue to be in the dark about the need for widespread diabetes management, but apparently many payers are seeing the light. Recognizing that employees with diabetes take eight times as many sick says at their coworkers who don't have the disease, it is employers — not health plans — that are taking the most aggressive steps toward managing diabetes.
The University of Michigan, for example, is starting a two-year pilot program to provide no-cost or discounted medications to employees and dependents with diabetes. The program, named "MHealthy: Focus on Diabetes," begins July 1. More than 2,000 university employees and dependents enrolled in the university health plan will receive no-cost generic medications for diabetes and related complications such as hypertension, heart and kidney problems, and depression. And the university will reduce copayments for brand-name medications for diabetes and related complications by 25 percent to 50 percent, and will distribute educational materials about how diabetes patients can manage their health. The purpose is to measure whether reduced copayments for medications for chronic conditions improve access to care and reduce complications.
Huge irony
But in spite of payer initiatives, health plans too often fail to recognize the need for physician and community involvement in efforts to manage chronic disease, say Bodenheimer, Wallace, and many others.
"Taking care of chronic conditions over time is different from the way we, as plans, deliver health care," says Wallace. "It is a huge irony. Health care is really about how we deal with sickness. Disease management is how we pursue health."
Some plans are initiating pay-for-performance programs if their network physicians make the necessary test referrals. Many plans and employers hire disease management vendors to manage the disease. But very few insurers pay their physicians directly for actually getting results, says Bodenheimer.
"The key to effective management of diabetes is the active involvement of the primary care physician, who treats 80 percent of all diabetes cases," says Bodenheimer. "The chronic care model involves the entire community, and is centered on the primary care physician."
Bodenheimer believes the chronic care model offers the most effective management technique and is an improvement over disease management because it compensates physicians directly and emphasizes utilization of community resources.
External DM programs remain the most popular form of diabetes management, however. Sixty-two percent of employers have contracts with diabetes disease management programs, according to Mercer Human Resource Consulting. Every national plan and most regional plans offer an internal or an external DM program, although not always for diabetes management.
Poor cholesterol control
And that has made some difference. DM programs and health plans have reported through HEDIS measures that in the last decade, cholesterol control in diabetics has improved.
However, according to the CDC, blood pressure control and blood sugar control measures have not improved. The agency reports that 2 out of 5 people with diabetes have poor cholesterol control, 1 in 3 has poor blood-pressure control, and 1 in 5 has poor control of blood-sugar levels, according to the CDC.
Some plans are starting pay-for-performance programs for diabetes treatment, which some physicians say can be effective. Blue Cross Blue Shield of Minnesota, for example, recently implemented a P4P program that ties clinical tests and values for diabetes to added compensation. According to Douglas Hiza, MD, BCBSMN's medical director, about 55 clinics signed up for the voluntary program, which includes about 80 percent of BCBSMN members.
Statistically significant comparisons
The P4P program is almost entirely based on outcomes and derives data from chart reviews, not claims data. It is part of the Minnesota Community Measurement Project, which is made up of all of the major health plans in Minnesota and produces statistically significant comparisons of clinics across Minnesota by combining plan data. "We believe we'll find that incentives do make a difference, because when you combine financial rewards with recognition of quality rankings, you get powerful results," says Hiza.
Popularity and hope notwithstanding, P4P and disease management have yet to truly demonstrate their cost effectiveness, say some experts, and that may be in part because they fail to enroll complete populations. Return on investment in DM programs is an especially controversial issue, says Ron Goetzel, PhD, vice president for consulting and applied research at Thomson Medstat, a health care information company. He also serves as director of Cornell University's Institute for Health and Productivity Studies.
"It is a relatively new idea that DM is cost effective, although it has shown good outcomes," says Goetzel. "We have found, however, that little evidence currently exists that clearly demonstrates DM's financial impact. Much of what has been done doesn't really meet standards of being scientifically rigorous."
But as far as KP's Wallace is concerned, it is the chronic care model's emphasis on placing the patient at the center of care coupled with primary care physician and community involvement that has the most potential for addressing the diabetes epidemic.
"Why keep reinventing the wheel?" he asks. "It is simple, complete, and effective. We just need to put our brains into the game."
---
Our most popular topics on Managedcaremag.com
---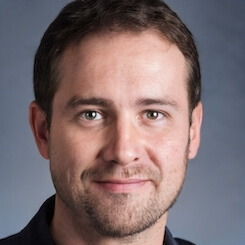 Paul Lendner ist ein praktizierender Experte im Bereich Gesundheit, Medizin und Fitness. Er schreibt bereits seit über 5 Jahren für das Managed Care Mag. Mit seinen Artikeln, die einen einzigartigen Expertenstatus nachweisen, liefert er unseren Lesern nicht nur Mehrwert, sondern auch Hilfestellung bei ihren Problemen.