Physicians are more likely to buy in if they see better outcomes — and financial rewards that go with them.
Perhaps nowhere in medicine does the friction between physician and HMO translate into lost revenue more noticeably than in disease management, where lack of doctor buy-in is a perennial complaint. The author, a former medical director knowledgeable about all aspects of DM, offers two methods by which health plans can overcome this obstacle.
Physicians inherently want to deliver high quality care, and many want to provide care in a cost-effective manner. Nonetheless, most doctors, and especially primary care physicians, are bombarded with requests (or demands) from multiple managed care organizations related to their disease and care management programs. Growing volumes of faxes, e-mail messages, care plans, requests for authorization of home care, phone calls from case managers, and requests from pharmacies to change prescriptions are a significant burden on physicians who are trying their best to deliver good care.
HMOs obviously can't abandon care management programs or exclude physicians from the care management process — so how do we keep physicians engaged while creating a "win-win" scenario?
The solution is to share some of the financial gains produced by disease and care management programs with participating physicians. Organizations can do this in a variety of ways. Providing "case management fees" to physicians to compensate them for the time they spend supporting the program is one simple and effective approach.
The case management fee is not a referral fee; it is compensation for the time physicians spend interacting with care managers, reviewing care plans, and discussing the program with patients.
Better arrangements
More complex financial arrangements, such as bonus programs based on clinical outcomes achieved by a care management program or "gain sharing" models, can be used to create powerful incentives for physicians to support and participate in these programs.
Finally, providing selected physicians a stipend for creating clinical guidelines or supervising care managers is another reasonable approach to sharing the gains.
When I implemented a congestive heart failure program at HealthNet in Kansas City, we paid primary care doctors a $200 annual case management fee for each patient enrolled in the program after the physician reviewed and signed a care management plan.
This dramatically reduced resistance to the program, as many PCPs now saw the program as a source of additional revenue. Once they learned more about the program, they generally supported it — not just to achieve financial gains, but because of its positive impact on patients with a serious disease.
Doctors as vendors
Another way to share the gains is to share the work. Despite limited experience and infrastructure, physician groups will often refuse to support a disease or care management initiative unless they create and provide the program. While it may seem that talented and intelligent physicians can provide these programs, experience suggests they rarely are successful. This is because care management programs necessitate a complex infrastructure in addition to the clinical protocols that physicians can provide.
For example, a typical disease management program requires the following components in addition to clinical protocols: sophisticated information system, nurse call center, outcomes reporting methodology, claims analysis capabilities, patient education materials, and remote home-monitoring technologies. Few, if any, physician groups have this infrastructure or even realize it is necessary.
"Creating a box" is a strategy that accomplishes three goals:
Teaching doctors about the complexities of disease/care management programs.
Creating an environment where physicians can be partners with experienced vendors and/or the HMO to achieve rapid implementation and outstanding outcomes.
Providing physicians with the opportunity to lead or provide the program as their experience and infrastructure matures.
Creating a box has two basic elements. The first element is to describe what an experienced vendor can provide. Having one or more companies present their programs to the group of physicians easily accomplishes this.
Criteria needed
The second element is to use this information to create a set of criteria that the physicians must meet to provide the program. For example, for congestive heart failure, a capable disease management company should be able to launch a program in 90 days, guarantee a 10 percent to 15 percent savings (net of the cost of the program), and deliver high levels of patient satisfaction. The physician group is then offered the opportunity to be the "vendor" if it can meet these criteria.
In most cases, provider organizations do not initially have the infrastructure to meet these criteria. Often, a compromise is reached where the providers agree to support the initial use of an outside vendor, but receive assurances that they can become the vendor when they develop the requisite competencies.
Initially, several cardiology groups indicated that they could provide the CHF program that I launched at HealthNet.
After they learned of the box of criteria that included guaranteeing savings and demonstrating outcomes, however, the cardiologists were open to working with an experienced disease management vendor. Subsequently, cardiologists from five competing groups were employed as medical directors for the program and supervised the program's nurse practitioners/case managers.
The program was quite successful and when the initial two years ended, the cardiology "network" had the opportunity to bid to become the "vendor" for the program.
It is surprising that more managed care organizations have not embraced sharing the gains and allowing physician groups to be vendors as tools to reduce conflict and engage physicians to actively support their programs.
My experience demonstrates that it is possible to create powerful partnerships between physicians and managed care organizations, if leaders on both sides are focused on quality as well as cost and if physicians are rewarded for their efforts.
These new compensation models do not have to be complicated; managed care organizations simply need to adopt a mind-set that if they want physicians to be involved, they need to "share the gains."
---
Our most popular topics on Managedcaremag.com
---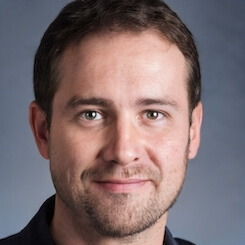 Paul Lendner ist ein praktizierender Experte im Bereich Gesundheit, Medizin und Fitness. Er schreibt bereits seit über 5 Jahren für das Managed Care Mag. Mit seinen Artikeln, die einen einzigartigen Expertenstatus nachweisen, liefert er unseren Lesern nicht nur Mehrwert, sondern auch Hilfestellung bei ihren Problemen.