The time lag between when an employee makes a coverage choice and when the plan receives notification from the employer's personnel office can result in expense and problems for patients, physicians and the plan.
Electronic enrollment, now being used by some employers and health plans, can reduce errors and provide greater efficiency and speed than the cumbersome, paper-based process used by most companies.
Developed largely in response to employer requests for increased efficiency from health plans, the new systems establish an electronic link between employers and health plans and between health plans and employees. The plans can later share pertinent information with doctors.
Electronic enrollment systems reduce paper work, decrease overall cost per employee enrollment, improve employee access to information about health benefit information and give health plans a marketing advantage over their competitors. For managed care physicians, it means increased exposure.
In general, electronic enrollment works this way:
Through desktop computers, computer kiosks, company intranets (individual computer networks that operate the same way as the Internet, with the same browsers and other access programs), and now through the Internet itself, employees can obtain information about their employer-sponsored health benefit options electronically. Word searches and other features enable employees to select plan options. Detailed information about provider networks, specialties, locations, hospital affiliations and even languages spoken by the doctor can be completely up to date, as opposed to the delay involved in distributing printed matter and making sure out-of-date material is not being used.
Important information on plan benefits, such as copayments, deductibles and utilization review requirements, helps employees make informed decisions. Upon review of all plan options, employees use mouse clicks to complete the enrollment. After review by the employer, the information is sent to the health plan at the other end of the electronic link. Once the plan receives and confirms the electronic selections, the employee is eligible for services and benefits.
Use the mouse to add a spouse
The same system is used to change benefit coverage, such as adding a spouse or other dependent to the plan. There is no reliance on paper forms, although employees are given written confirmation. Enrollment cards and benefits manuals often can be printed at the computer station where the employee signed up or changed a coverage option.
Ideally, employees have greater flexibility in the selection and management of their health benefits, and benefit and plan administrators enjoy increased efficiencies and reduced costs.
The industry estimates that electronic enrollment systems reduce the cost of a health plan enrollment from $4.75 to under $1.
One major benefit of electronic enrollment is its ability instantly and accurately to report the eligibility status of enrollees. Such systems can incorporate health plan eligibility rules, tracking eligibility dates and coverage waivers, to help plans and employers cover only eligible employees and weed out ineligibles. Electronic systems enable employers, health plans and physicians to be notified immediately of employee terminations and resignations without waiting for the mail.
Electronic enrollment systems help to reduce administrative time required by health plans and employers to explain benefit options to employees. Sophisticated decision-making tools assist employees with plan coverage and limitations, providers in the network and related concerns. A reduction in the number of calls that members and benefit administration staff members make to carriers can improve overall productivity.
It is possible to offer employers the capability of placing online their policy and procedure manuals, newsletters, employee satisfaction surveys and even an employee bulletin board for questions, answers and suggestions.
Typically, the system is purchased or leased by a health plan, which markets it to employer clients as a value-added service, differentiating itself from its competition.
Benefits to physicians and patients
Consumers are demanding more from their health plans and providers. They are now seeking information about product choices, coverage options, provider network composition, provider qualifications, patient satisfaction levels, national accreditation results and other quality measurements–before selecting a plan or option. We believe that having this information available electronically can help consumers better understand their benefit options before they must make a final selection.
There are real benefits for physicians who work with health plans using electronic enrollment systems. Increased exposure, timely and updated information about plan composition and an efficient communication system make working with a plan that offers electronic enrollment worthwhile. Information about the provider network, provider qualifications, national accreditation results, wellness and health assessments and other quality-based measurements will now be easily accessible, making a physician's background and credentials more visible to prospective patients. Physicians should regard elec- tronic enrollment systems as an effective marketing tool.
Up-to-date enrollment information can save doctors time, trouble and money by greatly reducing the time between an employee's disenrollment and the discovery of that fact by the doctor's office. With daily updates and immediate access, physicians will see only eligible employees. This feature will save physicians from trying to collect payment from ineligible employees and make possible faster, more efficient claims information and payment from their health plans.
Online information also helps physicians work better within their plan's provider network. With immediate access to the composition of networks, including information about specialists and their locations, primary care doctors can make referrals more efficiently.
Finally, giving employees information about their physicians will undoubtedly enhance the doctor-patient relationship. Armed with timely information about their doctors, employees will have greater confidence in their physicians because they have had more information than ever in the past to make their selection of a primary care doctor. This in turn should be of benefit to the physician and the health plan.
Health plans and employers contemplating an electronic enrollment system should consider several features.
What to look for
How well does it communicate with employees? Can they get access to the computer terminal, see current information and make choices immediately? The connectivity with the plan can be from a desktop computer or a centrally situated computer kiosk, through an intranet and through the Internet to the plan.
A mix of proprietary systems can complicate the process, forcing employees to spend more, instead of less, time trying to understand their enrollment systems. Optimally, an electronic enrollment system should work with an unlimited number of health plans without restrictions.
Working with employers
A challenge of electronic enrollment is to keep the data held by the plan and its employer customers in sync. Most employers will demand control over the enrollment and membership changes being sent to carriers. Enrollment systems that can execute an exhaustive list of system edits before enrollment data hits the insurer's membership system can reduce work at the health plan's end. Systems that don't involve employer review and editing of data before they are communicated to the health plan can mean more work for the plan's employees.
Overall, electronic enrollment allows employers efficient and cost-effective management of the health benefit, and possibly other benefits too, while employees have immediate access to information about their providers.
While employers have always made their provider information available to consumers, it has never been provided over so easily.
The availability of physician qualifications online will not change the delivery of health care, but will make life easier for consumers choosing health care products, and may even make marketing physician services simpler for physicians themselves and the managed care plans they contract with.
Joseph S. Bigley is chairman and CEO of XyberNET, an insurance information services company headquartered in San Diego. Its electronic enrollment product is called HealthFare.
This is a sample screen showing how an employee could make elections under a flexible benefits plan using an interactive worksheet.
---
Off-the-shelf or grow-your-own?
Giant software and telecommunications companies are able to write their own programs, but most businesses that choose to adopt electronic enrollment probably will use the systems offered by their health plans.
Many companies, particularly technology companies such as AT&T and the database vendor Oracle Corp., are choosing to set up Internet browser-based enrollment systems themselves, rather than use ones from individual health plans. These large companies use their information technology expertise and large-scale relationships with health plans to set up custom systems designed for their specific needs.
But for companies and health plans not certain of how to go about setting up this service, a few businesses have sprung up to help all of the parties involved. XyberNet's HealthFare is on a growing list of service providers that can help employers and health plans put administrative functions such as enrollment online.
Another player is Healtheon Corp. (www.healtheon. com), created by Netscape Communications Corp. founder Jim Clark. Similar services are offered by Benesphere Administrators (www.benesphere.com) and Benefits & Risk Administration Services (www.best-online.com). Expect to see more traditional third-party administrators and health consultants launch services of this kind in coming months–the Internet is too tempting a time-saver to be ignored.
---
Our most popular topics on Managedcaremag.com
---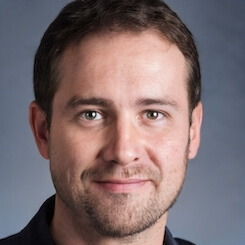 Paul Lendner ist ein praktizierender Experte im Bereich Gesundheit, Medizin und Fitness. Er schreibt bereits seit über 5 Jahren für das Managed Care Mag. Mit seinen Artikeln, die einen einzigartigen Expertenstatus nachweisen, liefert er unseren Lesern nicht nur Mehrwert, sondern auch Hilfestellung bei ihren Problemen.