What do the State Children's Health Insurance Program (CHIP), the Health Insurance Portability and Accountability Act, and the Patients' Bill of Rights have in common? State health-policy types point out that these and other federal initiatives came into existence only after states did the heavy lifting. Twenty-six states had children's health insurance programs, 47 had portability provisions, and 45 passed patients-rights legislation before the inside-the-beltway crowd got religion.
"The role of the states is to try, and to test," says Trish Riley, executive director of the National Academy of State Health Policy in Portland, Maine. "States start the ball rolling."
How to keep that ball rolling is what 500 state health policy makers, administrators, and legislators discussed at the just-concluded 14th NASHP State Health Policy Conference, in Charlotte, N.C., Aug 12-14. Its title, "Inch-by-Inch, State-by-State, Advancing the Health Reform Debate," tells you how states see their role in bringing about change within their borders, and ultimately, on the national scene.
Full plate
While the agenda included a number of familiar current issues, these conferences also attempt to focus attention on important emerging issues. This year, there were three:
There's no "magic-bullet" program that will work in every state, every time;
The managed care marketplace is changing, and states need to adjust; and
Long-term care will consume an increasing share of state and federal resources.
"It's almost as if you can't get cost, quality, and access together," says Riley, explaining the "no magic bullet" idea. "When we work on access, costs rise or quality falls. After five years of unprecedented slow growth, cost is again rising."
That frustration is easier to understand in the context of past state strategies, including health planning in the 1970s, rate setting in the'80s, and managed Medicaid in the '90s — along with new programs, such as HIPAA and CHIP. Managed care, which appeared to stabilize costs in the '90s, now seems less able to play that role.
"There are two schools of thought on this," says Rhode Island Department of Human Services Director Christine Ferguson, JD. "One is, everything we've tried hasn't worked. For example, everybody's frustrated over the fact that there are more people uninsured today than in '94, when the health-reform debate was occurring. Another school of thought, which I come from, is that tremendous inroads have been made in some states. Our state has the lowest rate of uninsured in the country."
Rhode Island nearly halved its rate from 12 percent in 1995 to 6.9 percent today by combining its managed Medicaid and CHIP programs, and by raising income eligibility to 250 percent of poverty for children and 185 percent for adults. A premium-assistance program, implemented this year, subsidizes employer contributions to buy coverage for low-wage workers.
Now, these gains are threatened by medical inflation and the economy. Higher drug costs put a strain on the state's pharmacy-assistance program for low-income elderly, and add 16 percent annually to Medicaid pharmacy spending.
"That's a huge hit," says Ferguson, who hopes that better management of drug utilization and chronic care will buy some time. Meanwhile, the New England Consortium of Human Resources Departments, which Ferguson chairs, is working on the pharmacy issue. She wants to wait to see how Maine and Vermont's aggressive approaches to controlling pharmacy costs play out.
"Pharmacy is an issue that has to be dealt with at the federal level," says Ferguson. "I don't see a viable solution at the state level."
Medicaid pharmacy costs increased almost 20 percent this year in Delaware, but for Kay Holmes, chief administrator of managed care and quality assurance in the Delaware Department of Health and Social Services, a bigger concern is hanging on to her state's two remaining Medicaid health plans.
"In 1996, we put 80 percent of our Medicaid population into managed care programs," says Holmes. "We started with four health plans, and I'll be lucky if I hold on to two this year."
The reason is money. Commercial plans don't operate on a 4-to-5-percent overhead, the norm for most state and federal programs, according to Holmes. A 5-percent administrative rate increase and a 3-percent, risk-adjusted, medical-cost increase in 1999 was enough to retain the two remaining plans until this year — when one asked for a 22-percent rate increase.
Changing marketplace
NASHP devoted an all-day session to shifts in purchaser-insurer-provider relationships in a changing managed care marketplace — the second emerging issue for states.
By making the change to managed care, Delaware was able to add such services as smoking cessation and weight reduction, and to expand Medicaid coverage to an additional 20,000 people. Like Ferguson, Holmes is worried about losing gains made in the previous decade.
The strategy Delaware and others are banking on is enhanced primary care case management (PCCM), which eliminates health plans entirely. In essence, the state Medicaid agency becomes the managed care company, negotiating rates and services with providers, and performing preauthorization and other functions.
It's going to mean more administrative overhead for her agency and a switch from enrollment to contracting, but Holmes is confident that she can pull it off with the help of a new information management system to be in place by next year. She also sees distinct advantages.
"Enhanced PCCM allows us to have a better understanding of our Medicaid population and better control over where our dollars are going," says Holmes. "I think you're going to see more states [enact] some level of primary care case management. I know Georgia has looked at a switch, and Oklahoma's doing that now."
The third emerging issue for states is long-term care. It's not just the graying of America, but the number of people with chronic conditions who survive longer with conditions that include brain injuries, HIV, and mental illnesses.
"It's really a double whammy," says Dann Milne, PhD, manager of Colorado's Office of Medical Assistance, which operates the state's Medicaid and CHIP programs. "The elderly and disabled cost more per person than the moms and kids in Medicaid, and the disabled and the elderly disabled populations are growing faster than the moms-and-kids population."
According to Milne, who chairs the NASHP Long Term Care and Chronic Care Committee, states are the largest purchasers of long-term care. In Colorado, long-term services, including home-health care, consumed $770 million, or 14.2 percent of the state's fiscal 2000 budget.
Another all-day session was devoted to the Supreme Court's 1999 decision in Olmstead v. L.C. Under the ruling, institutionalizing disabled people who, with proper support, can live in the community is a violation of the Americans with Disabilities Act. That means states have to come up with alternatives to nursing homes and provide home-health resources.
"It's really quite remarkable what kind of energy and creativity and work goes on in all kinds of ways every day at the state level," Riley says. "If you're an inside-the-beltway person, you might think that states don't move fast enough to implement federal laws, or that every state does it differently. The reality is, when you deal with states, you recognize how complex this country really is, and how very different the economies and priorities in each state are."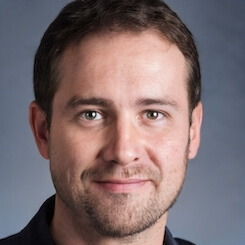 Paul Lendner ist ein praktizierender Experte im Bereich Gesundheit, Medizin und Fitness. Er schreibt bereits seit über 5 Jahren für das Managed Care Mag. Mit seinen Artikeln, die einen einzigartigen Expertenstatus nachweisen, liefert er unseren Lesern nicht nur Mehrwert, sondern auch Hilfestellung bei ihren Problemen.