Many experts predict that there will be a dearth of primary care doctors, but others are not so worried
In response to warnings of a significant physician shortage, allopathic medical schools are expanding enrollments by more than 20 percent, and osteopathic schools are growing even faster. However, a cap on graduate medical education funding and the trend toward increasing specialization indicate that purchasers of health care services might not get more of the doctors they hope will improve the health care delivery system.
Researchers and some industry leaders say that health plans should step up to help shape the physician workforce.
Doctor shortage
A 2005 study by the Council on Graduate Medical Education (COGME) estimated there will be a shortage of at least 85,000 physicians in 2020. A 2006 study by the Health Resources and Services Administration predicted a shortage of at least 55,000 doctors.
The HRSA predicts that the demand for practicing doctors will increase from 713,800 in 2000 to 921,500 in 2020 — 22 percent. The demand for primary care doctors will increase 20 percent to 337,400, while specialist demand will increase 23 percent to 584,100.
Researchers at Dartmouth College say the predictions of a shortage may not be accurate. "There is dramatic variation in the per capita supply of physicians across regions in the United States. Greater supply is not associated with higher quality of care, access, or satisfaction," says David Goodman, MD. His research shows that regions with lowest concentration of doctors average 169.4 per 100,000 population and regions with highest number of doctors have an average of 271.8 per 100,000. "The total number of doctors in all regions was adequate, so these variations demonstrate that the supply of doctors is quite elastic," says Goodman. "While there are some areas with persistently inadequate numbers of primary care doctors, most regions are well within the range of adequate supply," says Goodman. "In today's physician labor market, more physicians means more specialists and higher costs with marginal benefits."
Robert Berenson, MD, a researcher at the Urban Institute, says that "there is no consensus about the extent of a shortage." He adds that there is some agreement about a shortage of generalists, including general surgery, but there is no agreement on the need for more medical students. "I think we need more studies to determine if there is an absolute shortage, and then we need to agree on the policy levers to deal with it, particularly shortages among generalists."
In response to the predicted shortage, the Association of American Medical Colleges (AAMC) has recommended a 30 percent increase in medical school enrollment by 2015. Its recent survey reported that 86 percent of medical schools have increased first-year enrollment or plan to do so. In addition, three new medical schools have received preliminary accreditation and 11 more are in the works. Enrollment is expected to increase by 21 percent, to 19,909, in 2012. The 30 percent goal would bring the total to 21,434.
Enrollment at osteopathic medical colleges is rising faster. First year enrollment is projected to reach 5,227 in 2012, up 22 percent in five years.
Medical school expansion is unfolding haphazardly. Berenson says there are no coordinated plans to address the distribution of doctors by specialty or geographically. The AAMC statement on the physician workforce says that "individual medical students and physicians should be free to determine for themselves which area of medicine they wish to pursue, and graduate medical education programs and teaching hospitals should be free to offer training" in whatever specialties they wish.
COGME takes the position that the ratio of generalists to nongeneralists should reflect the actual demand for doctors in the marketplace. It has no numerical targets.
The AAMC's enrollment survey said that only 30 percent of medical schools indicated they have targeted enrollment increases to specific minority groups, underserved communities such as rural areas, or specialties such as primary care.
The National Health Service Corps has provided incentives to primary care physicians to work in underserved areas. Since its creation, the NHSC consistently has received significantly more applications for positions than it is able to support, yet its funding has decreased by $47 million — 27 percent — since FY 2003, and former President Bush's FY 2009 budget would reduce funding for the NHSC by another 2.4 percent from the FY 2008 omnibus appropriations. Limited funding has reduced new NHSC awards from 1,570 in FY 2003 to around 947 in FY 2008, down nearly 40 percent.
Logjam
The primary issue when talking about the supply of physicians is the cap on Medicare funding of residency slots. There has been a cap since 1997, and it will limit expansion of the physician workforce.
Medical school expansion plans indicate there will be about 3,500 more allopathic and osteopathic graduates in 2012 than in 2002. The average residency lasts four years, so an additional 14,000 slots (one per doctor per year) will be required for these new graduates to complete their residencies.
Thomas Nasca, MD, CEO of the Accreditation Council on Graduate Medical Education (ACGME), says that the number of residency slots increased only 1.4 percent between 2003 and 2008. The number of residents increased by 7.9 percent between 2002 and 2007, but Nasca says that was because there were fewer vacancies within the cap and there were slight increases in funding from other sources. Slots are also funded by Medicaid, some state budgets, the Veterans Health Administration, and hospitals themselves.
Nasca says the average cost of a residency slot is over $100,000, considering faculty and other expenses, so the additional 14,000 slots would cost $1.4 billion. More money from Medicare is unlikely. "MedPAC is not considering recommending additional funding," says Nasca.
The Bush administration wanted to eliminate the federal Medicaid match for graduate medical education (GME), but Congress passed a moratorium on that cut. The bleak picture of graduate medical education GME funding is supported by an article in the April 17, 2008 issue of the New England Journal of Medicine. That article said that while there was some concern in Washington, D.C., about the supply of doctors, it was not a high priority for Congress or the Bush administration.
So, where will those new U.S. medical and osteopathic graduates go? In 2007 there were 23,759 first-year residents and 6,795 of these slots were filled by international medical graduates, according to the AAMC. If the Medicare cap on residency slots is not lifted, in the immediate future it is conceivable that the additional MD and DO graduates with United States citizenship will supplant some of the foreign graduates.
Researchers and physician executives say there are two ways to promote interest in primary care. "Many leaders say that changes in payment policy . . . are the quickest and simplest way to generate interest in primary care," says Berenson. "The Medicare fee schedule is the benchmark and basis for the fee schedules used by many health plans, and the solution for them is to become involved in the public rulemaking process for how relative values are determined. Right now the Medicare fee schedule is largely controlled by the specialties." Each specialty provides information on practice expenses and the physician work component that determine the value of services to the AMA's Relative Value Scale Update Committee that updates Medicare services. "CMS does not have a basis to reject or modify the recommendations of the self-interested specialty societies," says Berenson.
The Medicare fee schedule is criticized for overvaluing many procedures. "If the chief medical officers of health plans were involved in the Medicare fee schedule, it could look vastly different," says Berenson. Annual updates to the fee schedule follow public notice and rulemaking procedures, and Berenson says health plans should voice their opinion on payment rates.
MedPAC's 2008 annual report recommended budget-neutral payment changes to support primary care. Budget neutrality could only be achieved by lowering payments for other services.
Berenson says that health plans have contributed to the disparities in reimbursement by paying relatively more to specialists than to primary care physicians, because specialists often have greater leverage in contract negotiations than do primary care physicians.
"Payment reform is absolutely required to change incentives and achieve a sustainable shift in the utilization of services," says Helen Darling, CEO of the National Business Group on Health.
"If we continue with the present system, we're going to get more of what we pay for — more procedures, more fragmentation, and less coordination" says Brian Rank, MD, medical director of the HealthPartners medical group, a unit of the HealthPartners health plan in Minneapolis.
Rank favors fixed-price episode-of-care payments that bundle professional and technical components and support team-based coordinated care.
The other change that needs to take place is to make primary care more professionally rewarding.
"It is important to create a practice environment with a core infrastructure and tools that allow physicians to feel they are responsible for promoting the health of the entire population of patients," says Benjamin Chu, MD, CEO of Kaiser Permanente's southern California health plan. Chu says that Kaiser relies on patient registries to monitor groups of patients for gaps in care. "The model of care has shifted to prediction and prevention in place of diagnosis and treatment," says Chu.
The Kaiser model has moved many of the routine services "off the backs of physicians," freeing them to focus on broader population health management tasks. Kaiser is in the process of rolling out rules that require all office staff members to monitor care gaps and address prevention needs. Chu says that Kaiser members average 15 years with the health plan, and that to focus on prevention is cost-effective.
Under this model, Kaiser's medical group is 45 percent primary care, 55-percent specialist.
HealthPartners in Minnesota has expanded the role of primary care. "We are working to engineer a system of perfect communication among clinicians. Coordination is part of our DNA," says Rank. The group relies on its electronic health record to improve coordination. It has also implemented team- based care.
HealthPartners has a created an in-basket management process that evaluates all patient-care communication to determine what needs to be managed by physicians and what can more appropriatedly be managed by the care team. "We tried to match capacity to demand and to find options for patients that might be more effective for their care. Visit-based care is the most inefficient way to care for some issues, so we create options that may be more effective and efficient for patients and their doctors, such as e-mailing their doctor or viewing their lab results online."
HealthPartners' mix of generalists and specialists is about 50-50, says Rank. The company regards its system as more efficient and as supportive of primary care when appropriate, though it will use specialty referrals and coordination when needed.
Kaiser and HealthPartners have residency programs, and both organizations incorporate their delivery models into their residency programs.
The medical-practice models at Kaiser and HealthPartners are limited examples, doable in part to the integration of the health plan and physician group.
The ACGME's Nasca thinks the key to resolving many of the open issues regarding the physician workforce, such as whether we need more doctors or a different ratio of specialists to generalists, is tied to how the delivery system is unfolding. "There are several different directional pointers coming from the provider and payer sectors. Policy makers, and we as educators, are limited in how far we can go to shape the physician workforce or teach new skills until potential changes in the delivery system like the emergence of a primary care-led physician sector are clear."
The primary issue when talking about the supply of physicians is the cap on Medicare funding of residency slots.
"We know we waste a good part of a physician's day. We're learning to support them to the maximum use of their training, brainpower, and patient-engagement skills."    — Brian Rank, MD, HealthPartners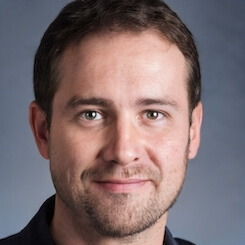 Paul Lendner ist ein praktizierender Experte im Bereich Gesundheit, Medizin und Fitness. Er schreibt bereits seit über 5 Jahren für das Managed Care Mag. Mit seinen Artikeln, die einen einzigartigen Expertenstatus nachweisen, liefert er unseren Lesern nicht nur Mehrwert, sondern auch Hilfestellung bei ihren Problemen.