You don't want to send money down a rat hole, but then again, off-label usage may be just what a patient needs
The federal government's expansion of coverage of off-label drug therapies is putting pressure on private insurers to follow suit, even as government and private payers clamor for physicians to avoid treatments where evidence is lacking.
The issue is of concern because the use of off-label therapies continues to climb, contributing to the escalating cost of health care. More than 50 percent of cancer therapies are prescribed off-label, according to the National Association of Independent Review Organizations, which estimates that 20 percent of all drugs are used off-label.
U.S. prescription sales amounted to $291 billion in 2008, according to IMS Health. That would put off-label usage at nearly $60 billion.
"A physician might say 'Oh well, it's in the compendia — it's worth a try as a last-ditch effort,'" says John Frick, director of pharmacy initiatives for Blue Cross & Blue Shield Association. "But many of these drugs are toxic. Instead of saying 'It couldn't hurt,' we should be asking 'How will this help?' That is the real question."
Frick refers to the privately published compendia, lists of drugs available for treating various disease states, that the Centers for Medicare and Medicaid Services uses to determine off-label coverage policy for Medicare members.
Since 1993, Congress has required Medicare to pay for the off-label use of a therapy for a specific cancer if it is listed in an approved drug compendium or if at least two articles in peer-reviewed journals support its use. A drug compendium is a list of drugs that might be used to treat specific diseases; both for-profit companies and trade organizations produce compendia.
Over the years, some of the compendia that CMS originally used ceased publication, prompting CMS in 2007 to undertake a long review of its options. It then expanded the list of approved compendia from a single title — the American Hospital Formulary Service Drug Information — to include three others: National Comprehensive Cancer Network (NCCN) Drugs and Biologics Compendium, Drugdex, published by Thomson Micromedex, and Clinical Pharmacology. Their use began in January of this year.
By increasing the number of approved compendia, CMS automatically increased the range of off-label drugs it will pay for because the compendia vary in the drug-indication combinations they approve. For example, Drugdex and the NCCN compendium include docetaxel for esophageal cancer while AHFSDI and Clinical Pharmacology do not. (See "How Do the Compendia Compare?" below.)
CMS's expansion of the compendia list has generated a mix of praise and put-downs. Criticisms surfaced in the Wall Street Journal and the New York Times, questioning whether the compendia publishers, some of whom accept money from pharmaceutical companies, are subject to conflicts of interest. Meanwhile, the respected Annals of Internal Medicine published four articles about CMS's use of compendia to determine off-label policy, including an editorial calling for another approach.
Pharma, physicians share concern
"The present system seems wanting," Harold Fox, MD, the AIM editor, wrote. "We have the tools to do much better."
The pharmaceutical industry and many physicians are frustrated with payers' limits on the drugs they prescribe. Shortly after CMS's expanded coverage policy went into effect, Ken Johnson, senior vice president of Pharmaceutical Research and Manufacturers of America, saluted the decision. "By providing coverage for evidence-based off-label uses, Medicare policy ensures that cancer patients have access to the treatments they need," he said in a written statement.
Some people take exception to using "evidence-based" in connection with the compendia.
Thumbs down
To help CMS review its compendium options, researchers at Duke University Medical Center and Tufts Medical Center investigated whether compendia provide comprehensive, evidence-based, and timely information that could guide off-label prescribing of cancer drugs.
Lead researcher Amy P. Abernethy, MD, director of the Duke Cancer Care Research Program, gave all compendia thumbs down on every count. She says that keeping track of all new evidence pertaining to off-label usage is such a big task that she is not sure that timely — and trustworthy — updates are even possible. That's why some doctors and insurers think CMS actually moved away from its stated goal of more evidence-based medical practice when it expanded its list of compendia.
"It just opens the flood gates for even more widespread and excessive use of certain drugs that just simply don't add much," says Marcus Neubauer, MD, an oncologist at Kansas City Cancer Centers.
He believes some compendia publishers are too quick to add drugs for certain cancers based on research that shows limited benefits.
"If you're talking about a drug for advanced cancer that's considered incurable, and it improves survival by a few weeks to a month or two, and yet it adds tens of thousands of dollars to the cost of the overall therapy, I have a major problem with that," he says. "I don't think we're advancing oncology care — and we're generating new bills."
Officials at BCBSA, which does not set coverage policy for Blues plans, believe that CMS's action may actually curtail additional research on therapies that are used off-label.
"When the bar is lowered to the extent that there is no incentive for the manufacturer to do the studies to develop the evidence, that creates a difficult situation," Frick says.
Despite the controversy, many private payers are following CMS's lead in expanding the number of compendia that guide their off-label coverage decisions.
Neubauer, the Kansas City oncologist, believes that private insurers are covering drugs that are listed in the compendia despite limited benefits to patients, who may rack up high coinsurance responsibilities for treatments that add a few weeks of life. "The one control mechanism we have is the payers, and I can't really blame them. I wish they weren't the ones making the decisions, but frankly, someone has to step in."
Gary Owens, MD, a consultant to health plans, says that most plans believe that the use of compendia is better than nothing.
"I think we all agree that compendia are flawed, as they were not developed using rigorous comparative effectiveness and strict evidence-based criteria," says Owens, the former vice president for medical management and policy at Independence Blue Cross in southeastern Pennsylvania. "We also acknowledge that some conflicts exist in any of these resources. That being said, there needs to be some source to allow coverage of valid off-label drug uses, especially in cancer and more particularly in rare tumors where trials will never be done."
Al B. Benson III, MD, an oncologist at the Robert H. Lurie Comprehensive Cancer Center at Chicago's Northwestern University, says that he believes private insurers are open to covering off-label uses that are supported by the compendia.
Insurer agrees
"We've seen evidence of that," says Benson, who chairs the board of directors of National Comprehensive Cancer Network. "When we get a question from an insurer about the appropriateness of a test or intervention, I often send the appropriate section of the NCCN guidelines. For the most part, when I send this information, the insurer agrees."
Of course, private insurers that have Medicare D plans are required to follow CMS's coverage policy. Also, some regional Medicare intermediaries (companies that Medicare hires to pay claims) have historically had more generous off-label coverage policies than CMS's national policy. Thus, James D. Cross, MD, head of national medical policy and operations for Aetna, says he does not expect CMS's addition of new compendia to dramatically increase off-label use.
"The fact that CMS made it a national policy may bring some consistency as to what the various carriers use, but it is really the same criteria that they've been using all along," he says. "For life-threatening illness, it's very important that we have an alternative approach so that drugs are allowed in a much more timely fashion."
That said, Aetna does want evidence of efficacy to be developed, and it covers experimental cancer drugs if a patient is enrolled in a phase 3 clinical trial.
Meanwhile, UnitedHealthcare last year changed its policy when it adopted a single publication — the NCCN compendium.
Lee Newcomer, MD, UnitedHealthcare's senior vice president for oncology, says the move saves time for physicians who want to know whether a certain drug will be covered, as well as for the insurer's staff. The NCCN document is published online so that physicians and patients can consult it and know what UnitedHealthcare's coverage will be.
"The public didn't trust us to make those decisions or feared we would have financial interest," says Newcomer. "We recognized that and said, 'Let's go to a source that we think is fair that everyone can agree on.' The NCCN fit that need for us."
That said, Newcomer understands the criticism that the NCCN's criteria for including a drug appear somewhat subjective. Some of UnitedHealthcare's customers have questioned reliance on NCCN as well.
"What we're hearing is that the criteria aren't transparent, that they seem to be based on opinion," says Newcomer. "Granted, it's the opinion of oncology experts, but I think everybody would like to see more explicit criteria about what makes something covered and what doesn't."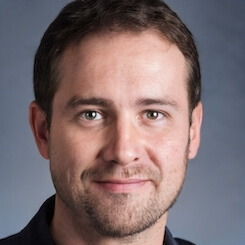 Paul Lendner ist ein praktizierender Experte im Bereich Gesundheit, Medizin und Fitness. Er schreibt bereits seit über 5 Jahren für das Managed Care Mag. Mit seinen Artikeln, die einen einzigartigen Expertenstatus nachweisen, liefert er unseren Lesern nicht nur Mehrwert, sondern auch Hilfestellung bei ihren Problemen.