There have been small accomplishments, and wheels have been churning for more forceful action — that is, they were until Sept. 11.
REGULATION
Managed care organizations are giving thumbs up to pending regulatory and funding changes in the Medicare+Choice program that would help it achieve parity with fee-for-service plans. But no one inside or outside the Beltway is expecting quick action — not after the events of Sept. 11.
Until the terrorist attack, reforming M+C sat atop the administration's domestic agenda. But while revamping the program is taking a back seat to the war against terrorism, the administration is expected to continue pushing measures aimed at addressing payment and regulatory concerns of M+C plans. The administration wants long-term solutions, not just stopgap measures, according to Mark B. McClellan, MD, PhD, a member of the Council of Economic Advisers.
The Department of Health and Human Services already has taken numerous actions. The Centers for Medicare and Medicaid Services (CMS, formerly HCFA) will ease provider credentialing requirements to make them more consistent with those of states and private accreditation organizations. Medicare+Choice providers will have to be credentialed every three years, instead of two. In addition, HHS will permit physicians and other providers to participate in the program, even if their Drug Enforcement Administration numbers aren't yet finalized. And CMS will allow new physicians to participate, once their training is complete, while they await completion of credentialing.
Finally, in response to concerns raised by M+C plans, CMS will reexamine Medicare+Choice's Quality Assessment Performance Improvement (QAPI) projects. These changes will reduce administrative burden and reward outstanding performance. "Specifically, in judging whether a plan's quality improvement is successful, CMS has moved to an approach that is more consistent with the private sector," says HHS Secretary Tommy Thompson. Plans that demonstrate high performance by meeting or exceeding recognized standards of quality (such as HEDIS, though the actual standards have yet to be specified) will be excused from the Medicare quality-improvement program for that year, Thompson says.
All these changes have become necessary because M+C has become weighed down with difficulties. Its supporters say beneficiaries like the program, but its expansion has been hindered by what health plans consistently say are low inadequate payment rates. That's led to many plans pulling out of key markets. Last year, for example, 118 plans left the Medicare+Choice program, affecting 934,000 people. CMS expects that as many as a million beneficiaries may be affected by plan withdrawals this year. (The date for health plans to notify CMS of their 2002 participation intention was Sept. 17, though the final tally, as of press time, had yet to be calculated. Some of those known by this time include: United HealthCare of Illinois leaving Cook County [Chicago], affecting 33,000 enrollees, and Texas Health Choice dropping its Medicare product in the Dallas-Fort Worth area, leaving Tarrant County with one M+C plan.) "It's clear we still have problems out there," admits a CMS insider.
Congressional interest
Some key members of Congress are taking matters into their own hands. In August, Sens. Charles Schumer, a New York Democrat, and Rick Santorum, a Pennsylvania Republican, introduced the Medicare+Choice Equity and Access Act of 2001, which would provide additional funding to protect the choices and benefits of Medicare beneficiaries who are covered by HMOs and other M+C plans.
"We have to save Medicare+Choice, and although it's going to be a long, hard fight, this bill gives us a way to make that happen," Santorum says. In Pennsylvania, which places behind only Florida in the number of Medicare beneficiaries, thousands of people in 35 counties lost M+C options last January due to what he blasted as the "underfunding of the Medicare+Choice program by the Clinton-Gore administration."
Participation in M+C increased steadily during the 1990s, because plans typically provide more comprehensive benefits, including coverage of prescription drugs, lower out-of-pocket costs, and an emphasis on preventive health care services. Membership peaked at just over 6 million, 1 of every 7 beneficiaries, in 1997, before health plans began to scale back or discontinue coverage due to payment rates and regulatory burdens.
Forceful action
In an Aug. 31 letter, Republican Reps. Bill Thomas of California, chairman of the Ways and Means Committee, and Nancy Johnson of Connecticut, chairwoman of the Subcommittee on Health of Ways and Means, notified CMS Administrator Thomas Scully of Congress's intent to act forcefully to revitalize M+C.
"First, we believe the current administered pricing structure has been an abysmal failure," they wrote. To remedy that, the two would introduce legislation this fall that "will immediately move Medicare+Choice to a level playing field with the fee-for-service plan." Then, in 2004, "We would move to a more competitive system, in which plans would be paid what they bid." Beneficiaries enrolled in plans that bid below the benchmark would be allowed to keep "much of the savings" through lower premiums, with beneficiaries "thereby … encouraged to enroll in more efficient plans," though they could choose "more expensive plans for additional benefits." Second, the legislation would explicitly pay Medicare+Choice plans to provide a prescription drug benefit, rather than rely on the plans to offer such a benefit through efficiencies.
"It is not at all surprising that plans have dropped or scaled back drug coverage as health costs — and pharmacy expenses in particular — have greatly outpaced the 2-percent annual update in most areas," the two wrote. Thomas and Johnson also agreed with "your [Scully's] assessment that the current risk adjuster has been completely inadequate," saying it doesn't accurately predict beneficiaries' health costs and arbitrarily penalizes M+C plans. "We want to work with you to develop a more accurate risk adjustment tool."
By press time in late September, the legislation had not yet been introduced. A Ways and Means Committee aide says that while the bill is still a priority, "Sept. 11 has refocused attention on other things."
Mohit Ghose, spokesperson for the American Association of Health Plans, agrees that the Schumer-Santorum bill would put managed care plans on an equal footing with the fee-for-service program. Indeed, many AAHP members have complained of "mountains of paperwork" along with low rates, according to Ghose.
Medicare+Choice plans have proved to be a good system for the delivery of benefits, "if they are funded at a decent level," Ghose says. "If not, they can't provide the level of services needed. The funding issue is still out there. AAHP definitely wants to be at the table once the prescription drug debate and the overall reform effort start in earnest."
Officials at the Health Insurance Association of America agree. "We have been saying for quite a while that we need more money," says Joe Luchok, HIAA spokesman. Luchok argues that when Congress passed the Balanced Budget Act, it "made a mistake in the funding process" that HIAA hopes will be corrected at some point under the Bush administration. Marianne Miller, director of federal regulatory affairs and policy development at HIAA, is encouraged by regulatory and legislative efforts to reform Medicare+Choice. "One thing that has been very important is that [CMS] halted collection of encounter data for physician services and hospital outpatient services. They froze that. No more changes for a year, until they can consider alternatives that are less burdensome."
Encouraging signs
Congress also provided some relief last December through the Benefits Improvement and Protection Act (BIPA), including a broadened preemption of state laws — something the industry wanted. Congress also has improved payment rates for rural counties, and boosted, at least for a year, the percentage increase for urban areas. On the regulatory side, BIPA restricted HHS's ability to issue regulations at the last minute, when plans wouldn't have time to accommodate changes in their budgets. The act also shortened the time HHS requires to review marketing materials if model forms are used. "These things that have happened are real and encouraging," Miller says.
Other legislative changes planned would permanently move the adjusted-community-rate filing date from July 1 to the third week of September; clarify that M+C law preempts all state laws except state licensing laws relating to plan solvency; and require only two (rather than six) improvement projects at a time for plans.
All of that "looks wonderful to us," Miller says. HIAA also hopes Congress will address the lock-in requirements, under which (beginning next year) beneficiaries may not switch plans at will, but are locked in to a fee-for-service or Medicare+Choice plan for the calendar year. Next year is a transition year, with beneficiaries allowed to make one change within the first six months, and in later years, allowed to switch only in the first three months. Open enrollment would be in November.
"I think policy makers thought that would make plans more stable, more like employer-offered plans, but the beneficiaries really don't like it," Miller says. "And we don't want beneficiaries to feel trapped." This is a two-edged sword: While plans don't want to offend members, they also don't want to be left holding the bag for medical expenses before premiums can even out the ledger. Often, beneficiaries join for the pharmacy benefit, then skip to a new plan when they exhaust their coverage.
But most of the regulatory changes, including preemption of state laws, get Miller's approval. "In terms of our agenda and what we want, the basic payment rate is still very much an issue." The general notion, she says, is that the rate should go back to what it was before the Balanced Budget Act, with payment based on the fee-for-service rate, by county. Adequate payment is more critical than regulatory relief, she notes. "That is the most important thing. If you aren't paid enough to operate the program, you lose money or you lose members." Miller believes that the administration "knows there is a deep crisis" in M+C, and that both the White House and Congress want to solve it. "This is a big, lumbering battleship that's difficult to turn," Miller says.
But the real problem for reformers may be simply summarized by the numbers 9-11.
---
Our most popular topics on Managedcaremag.com
---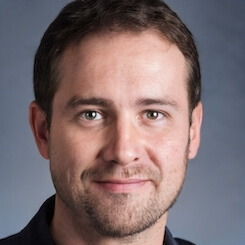 Paul Lendner ist ein praktizierender Experte im Bereich Gesundheit, Medizin und Fitness. Er schreibt bereits seit über 5 Jahren für das Managed Care Mag. Mit seinen Artikeln, die einen einzigartigen Expertenstatus nachweisen, liefert er unseren Lesern nicht nur Mehrwert, sondern auch Hilfestellung bei ihren Problemen.