While policy makers haggle over President Bush's budget request for the system, an ominous question looms: Can money solve all the problems?
Hardly anyone will own up to it now, but back in the heady days of 1997, when Medicare+ Choice was created from an overhaul of the old Medicare risk program, the idea was that M+C could offer more choice at less cost than fee-for-service Medicare. Now, the idea is survival.
As part of the Balanced Budget Act of 1997, Medicare+Choice was expected to achieve $22.5 billion in savings from 1998 to 2002, according to the Congressional Budget Office. Didn't happen. The American Association of Health Plans says that underfunding and overregulation provided the one-two punch to put the program on the ropes. Almost every reputable health expert agrees with the underfunding part; the overregulation claim will stir some arguments, especially in these days of John Q, when many laymen believe HMOs can't be regulated enough. What cannot be denied, however, is that Medicare+Choice is in crisis.
As the Hartford Courant put it, "The current Medicare HMO program … is a creature of Congress, created in 1997 to save money, double the number of beneficiaries in HMOs, and offer Medicare beneficiaries more health plan options and services." The paper added ominously: "By most accounts it has failed to meet all three goals."
Medicare+Choice is sinking just at a time when health plans need to be reassured of the program's viability. HMOs have to tell the government by July 1 whether they are going to participate in 2003. Where the program went wrong, most experts agree, is on the idea that choice could be offered for less than what fee-for-service Medicare costs.
Bush's budget
Help, at least of the treading-water variety, seems to be on the way. President Bush's budget throws $3.7 billion over the next several years at the system. (See sidebar "What Bush wants to do for M+C".) It remains to be seen, however, whether plans will want to bet their profit margins that Congress will pass the Bush package in time to help them. Bush's proposal is, after all, just that — a proposal. There will be wrangling for who knows how long.
"A health plan's nightmare is that you get adequate funding for Year 1 and then you have to cut your benefits back in Year 2," says Alissa Fox, the director of policy for the Blue Cross/Blue Shield Association. "You don't want to add benefits and then take them away again. That's what leads to everybody being unhappy. When we go into a market, we want to go in and stay. We don't want to go in and leave. That's just very problematic."
Fifty-eight health plans dropped out of the program or reduced service territory on Jan. 1, forcing about 536,000 people either to find other managed care plans, if available in their areas, or to go back to traditional Medicare. Of the 58 plans, 22 withdrew entirely. In 2001, 934,000 people lost their Medicare+Choice coverage.
Until Bush's budget is passed — assuming that it will be — the underfunding mechanism that chips away at Medicare+Choice sputters along.
In early March, the administration announced the 2003 increase for Medicare+Choice plans — an anemic 2-percent rate increase that is locked in by current law. Thomas A. Scully, administrator of the Centers for Medicare and Medicaid Services, noted at the time that Bush's budget — had it been in place — would have guaranteed a 6.5 percent increase. Even that, however, doesn't approach the 12- to 15-percent increases in what it costs to provide health care in the private sector — a point stressed many times by experts. Scully admits that the funding in Bush's budget will help stabilize M+C; it won't necessarily lure health plans back to areas they've left.
The bottom line, from a health plan executive's point of view, "is that it's maybe a little bit of a tough sell," says Scully. The reality is that, especially in urban areas, the profit margins have eroded to the point where it's no fun.
"I mean, Detroit has almost nobody left," he says. "Chicago has no plans left. Washington, D.C., has no plans, except Kaiser in the suburbs. New York has a couple left. You're getting to the point where, in a lot of the big cities, there is no economic viability in this thing. That's not good."
The government spent over $42 billion in calendar year 2001 for M+C. That's projected to drop to $34.7 billion in 2002. The Bush proposal envisions payments of about $37 billion.
This is not the first attempt at a patch job. A recent Commonwealth Fund study says that the Benefits Improvement and Protection Act of 2000, which was supposed to encourage health plans to stick with M+C, failed. HMOs that have stayed in the program are reducing benefits while raising premiums. In fact, says the study, only four plans — covering about 13,000 enrollees — re-entered the program as a result of BIPA.
AAHP, for its part, says plans had to use most of the BIPA money to stabilize provider networks.
Skeptical enrollees
Medicare+Choice's predecessor programs date from the mid-1980s — babies, compared to Medicare, Medicaid, and the grandfather of them all, Social Security. This leaves one wondering just how much grassroots support it enjoys, especially in light of the fact that, as noted by the Commonwealth Fund, enrollees in M+C saw their out-of-pocket costs rise almost 50 percent from 1999 to 2001.
Such volatility has spurred increasing skepticism about Medicare+ Choice on the part of enrollees, according to a recent study by Mathematica Policy Research: "Beneficiaries have grown wary of M+C, due to years of plan withdrawals and reductions in benefits." For their part, plans "do not see viability beyond two to five years without congressional action," the organization notes.
But even if some way were found to fund the system adequately, there are other problems that must be addressed.
AAHP President Karen Ignagni believes in Medicare+Choice, believes that Bush is committed to saving the system, and believes that society will not stand for the demise of a program that offers choice and quality — and, in a dwindling number of cases, prescription drugs — to senior citizens.
Even plans that don't offer prescription drugs, she points out, still provide disease management, preventive care, and a comprehensive benefits structure.
Let others speak of HMOs bailing out of M+C — Ignagni talks about health plans that were, she says, forced out and want back in.
"Many of our members believe that we have better services to offer than the fee-for-service program to beneficiaries," says Ignagni. "The research has actually substantiated that, and they would like to come back to this program."
Still, even the AAHP's literature shows that there is an awful lot wrong with Medicare+ Choice. Its report, "The Medicare+Choice Program: What You Need To Know," says that, aside from providing adequate funding, legislators need to correct flaws in the risk adjusters based on demography and health status; repeal the M+C enrollment lock-in requirement (which says, in effect, that beneficiaries cannot switch health plans at will); and improve the regulatory environment. (See sidebar "Efforts under way to make M+C less burdensome for health plans".)
There are almost as many recipes for saving Medicare+Choice as there are think tanks. Robert Berenson, senior advisor at the Academy for Health Services Research and Health Policy, wrote in Health Affairs: "Instead of viewing plans as a primary vehicle for reducing program costs or providing additional benefits, it might be more appropriate, instead, to reward private plans that improve quality and help manage the care for Medicare beneficiaries with chronic disease. Changing the focus of the program will require severing the current payment linkage between Medicare+Choice plans and the traditional Medicare program and designing a new regulatory and payment regime for contracting private plans."
The linkage that Berenson speaks of is assumed to occur at many levels between M+C and fee-for-service Medicare, often to the disadvantage of the capitated program.
"The real comparable is not Medicare versus Medicare+Choice," says Scully. "The real comparable is Medicare+Choice versus Medicare plus medigap. A lot of the low-income people can't afford medigap. So then, when they go out to get a plan with just their dollars, they'll need some protection."
In other words, because low-income people don't have the protection of supplemental Medicare policies; they rely on managed care to cover the gaps.
Almost everyone who studies the system starts by acknowledging that it's needed and ends by pointing out just how daunting a task it will be to make Medicare+Choice work.
Premium support
For instance, in January, the Kaiser Family Foundation issued a report that puts forward a "premium-support" system as a possible savior. (See "Just What Is Premium Support?".) That document also notes some of the things that could go wrong with premium support, most of which point to structural weaknesses in M+C as a whole.
Foremost, says the Kaiser report, it has never been demonstrated that HMOs can save money for Medicare. Many markets, dominated by one or two health plans, may not be conducive to price competition.
Then there are the loading charges. The Kaiser authors, Thomas Rice, PhD, and Katherine Desmond, MS, say that about 3 percent of what it takes to fund Medicare Parts A and B goes to administrative costs. They claim (though the AAHP's Ignagni disputes this) that the loading costs for private HMOs are about 15 percent, mostly for marketing and investor profit.
"Thus, to achieve program savings, competing HMOs will have to be more than 12 percent more efficient than Medicare fee-for-service [care]," the report says. "It is not clear whether they will be able to achieve this, particularly if they have to offer more benefits than the minimum required to attract beneficiaries away from fee-for-service."
Then there is the somewhat touchy question of whether the elderly are ready to navigate the tricky waters of managed care. In our present politically correct environment it is perhaps somewhat insensitive to point out that the elderly are more prone to cognitive difficulties than younger people, just as they are more prone to cancer, heart disease, and diabetes.
So, let's not say it. Say, instead, that someone in his 20s or 30s is just as susceptible to dementia as someone in his 70s or 80s. Medicare+Choice would still be more of a puzzle for the older group if for no other reason than that they have had much less experience with managed care than younger people who've dealt with it throughout their working lives.
Talk about a problem that won't go away. The U.S. Census Bureau estimates that the country's population of people age 65 and older may increase by 80 percent by 2025. At the same time, the population of working age adults is expected to increase by only 15 percent.
Wasted effort?
You may find it disingenuous to use figures like $3.7 billion and $770 million in the same sentence as the word "tinkering." Some, however, believe that that's exactly what's going on. Society has to change before true change can be brought to Medicare+Choice, says Alan L. Hillman, MD, MBA, director of the center for health policy at the University of Pennsylvania.
"There's more than enough money in the system," says Hillman. "As a country, we spend more than anyone else, but our culture is one where each individual wants everything done for him when he is sick, but really doesn't care if the next person gets that screening test or has access to prenatal care. We don't want to wait for anything. It's not a problem so long as the moneyed — the empowered — have access in our three-tiered system of health care."
Hillman believes that there must be a change in the cultural mindset similar to the 30-year long shift in thinking that led to the eventual passage of Medicare and Medicaid. He says that the original blueprint for Medicare was laid out in the 1930s.
"At one point, we were spending about one third of the Medicare budget on the last six months of an enrollee's life," says Hillman. "If you want to make the health of the public better, you wouldn't spend that much money on people who won't get better. I'm not saying ignore them. Make them comfortable. You make their last days dignified and you take care of them. But you don't do $10,000 interventions on people who are known to be in their last days."
Scully believes that it's a matter of making enrollees aware of these realities. "The problem we have is that, because in most places the employer pays for health care, people aren't sensitive to the cost," he says. "In the seniors' case, between Medicare and medigap, most seniors have first-dollar coverage and somebody else is paying the bulk of it. People are insensitive to the cost. My personal view, what's going to happen increasingly, is that we're going to economically shift — with the exception of poor people — toward higher copayments, higher deductibles, and having people be more sensitive. They're still going to get everything they need, but they're going to start paying more and so they're going to start making more reasonable choices."
Choices delivered by the market.
"Who shares the risk and who manages the program: the government or a private contractor?" says Scully. "It's not that different as to whether you have a public employee plowing your streets or you hire a private contractor. Philosophically, we believe that private contractors will do it less expensively. Eventually, you'll get competitive benefits."
"Eventually," "economically shift," "philosophically" — these terms do not underscore what many believe to be the desperate need to fix Medicare+Choice now.
Scully thinks that the program's fate may be decided in seven or eight years, while the AAHP's Ignagni says the day of reckoning is already at hand, and there's urgency in her voice when she adds, "Members of Congress have got to decide whether they want to preside over a major benefit cutback and let this program die."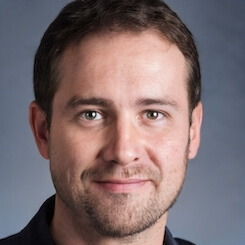 Paul Lendner ist ein praktizierender Experte im Bereich Gesundheit, Medizin und Fitness. Er schreibt bereits seit über 5 Jahren für das Managed Care Mag. Mit seinen Artikeln, die einen einzigartigen Expertenstatus nachweisen, liefert er unseren Lesern nicht nur Mehrwert, sondern auch Hilfestellung bei ihren Problemen.