Washington Watch
Whatever diversion prescription drug proposals have provided, Medicare+Choice is back on Congress's radar screen. But while sentiment is again running strong among legislators to address the wounded program, Congress is now racing a clock that is ticking ever closer to the elections.
A recent GAO investigation found that in 1998, Medicare spent about $3.2 billion, or 13.2 percent, more on Medicare+Choice enrollees than it would have if those people had received services through fee-for-service Medicare. The report concludes that "Medicare+Choice … has not been successful in achieving Medicare savings." Instead, it claims, HMOs attract a disproportionate selection of healthy beneficiaries.
In addition, spending-forecast errors were built into payment rates, resulting in an additional $2 billion (8 percent) in excess payments to plans, the GAO contends. "Instead of paying less for health plan enrollees, we estimate that aggregate payments to Medicare+Choice plans were about $5.2 billion, or approximately $1,000 per enrollee, more than if enrollees had received care in the traditional program." It is largely those excess payments, the agency argues, "and not managed care efficiencies," that enable plans to offer richer benefit packages than that provided to fee-for-service beneficiaries, "while charging modest or no premiums."
As if that weren't enough, the GAO said in a separate report that since the passage of the Balanced Budget Act, Medicare+Choice payment rates have risen faster than per-capita fee-for-service spending.
In effect, the GAO dismisses the health plan industry's contention that the act's capitation formula artificially keeps rates too low and is largely responsible for plan withdrawals.
The second report says many Medicare+Choice plans have attracted beneficiaries who have lower-than-average health care costs. On average, those beneficiaries used in 1998 about 30 percent less Medicare services (in dollar terms) in the year before they switched from fee-for-service Medicare to managed Medicare plans than demographically similar beneficiaries who remained in the traditional program.
Against darker backdrop
This is a sideshow to the fact that more than 1.6 million beneficiaries have had to switch plans or opt for the fee-for-service program during the last three years because of service pullouts — something that is of special concern to policy makers because Medicare+Choice was created under the Balanced Budget Act specifically to expand options for beneficiaries, and to save money by controlling Medicare spending
Of 309 plans serving Medicare beneficiaries at the end of last year, 99 terminated contracts or reduced the number of counties they would serve this year. For 2001, 118 plans have said they'll terminate contracts or reduce service areas. The service-area reduction that took effect on Jan. 1, 2000 tended to affect rural counties and people enrolled in plans that had recently entered large urban areas but failed to attract sufficient enrollment. For 2001, the story is essentially the same where service-area reductions are involved, but somewhat different with terminations — which have come from older, more established plans.
That has prompted some policy analysts to question whether the changes are related to payment levels. But the GAO emphasizes that Medicare+Choice payment rates have risen faster than fee-for-service spending since the Balanced Budget Act was enacted. While health plans have clamored for payment-rate increases, the GAO points out, "It is unclear whether increases would affect plans' participation."
What do industry insiders say now? In a letter to William J. Scanlon, the GAO's director of health financing and public health issues, Health Insurance Association of America President Charles Kahn says the participation of private managed care plans in Medicare is not only desirable but essential over the long run, given that demands on the program will swell as baby boomers begin to qualify for Medicare.
"Fee-for-service Medicare has shortcomings that encourage overutilization, whereas private managed care plans have incentives to deliver appropriate care efficiently," Kahn wrote. Medicare, he says, "would be ill-served by allowing the Medicare+Choice program to wither."
Marianne Miller, director of federal regulatory affairs and policy development at HIAA, says her organization "has concerns about the method the GAO used for estimating the amount of favorable selection and overpayments." But even if some excess resulted from favorable selection, she hopes Congress will not surmise that higher payments suggest fraud or mismanagement among managed Medicare plans. "The government and beneficiaries are getting full value for the money in the way of extra benefits," she says.
The HMO program was set up to allow the government to pay 95 percent of what it would cost for a beneficiary in the fee-for-service market. The expectation was that plans would be more efficient and would be able to pass on savings to beneficiaries in the form of higher services. That's been happening for beneficiaries, Miller says, but the GAO contends that the government hasn't seen its anticipated savings because the risk adjustment is not fine enough.
Or perhaps, at least, Medicare+Choice was not sufficiently fine-tuned in 1998, before new risk-adjustment provisions were implemented. Miller argues that it will take time to see the effects of the new risk adjustor. Yet the GAO's analysis indicates that this change "may ultimately remove less than half of the excess payments caused by favorable selection."
The easy way out?
Ultimately, of course, the fate of Medicare+Choice rests in Congress's hands. Rep. Pete Stark of California, ranking minority member of the Subcommittee on Health of the House Ways and Means Committee, says that despite the GAO studies, Congress will pass legislation providing billions in givebacks to Medicare providers before it adjourns — and that Medicare HMOs will get a significant portion of those dollars. Stark's take on the reports: There are a number of factors driving withdrawals from Medicare, many unrelated to Medicare payment rates. "Simply throwing money to the managed care industry will not solve the instability of Medicare+Choice," he argues.
But Congress may be set to infuse more money into the program; committee aides report that legislation to provide additional Medicare funding is expected to move through Congress before the election — although there are no guarantees in a presidential election year.
Greg Crist, spokesman for the House health subcommittee, expects that Congress will pass such a bill, and will continue to tweak the Medicare program beyond that.
It's worth remembering, Crist argues, that it wasn't long ago that policy makers predicted Medicare would go bankrupt in 2001. Now, he says, the debate focuses on prescription drug benefits and other areas. "If we can expand choices for the elderly in addressing their health care needs, that's what Congress wants to do," Crist says. Against this, though, he adds, "We still have to keep costs down. We hope to see a bill passed that will invest more in Medicare, streamline it, and eliminate inefficiencies."
Certainly, there will be a role for the private sector in Medicare. "Hopefully, we'll begin to see Medicare+Choice withdrawal rates turn around," he says, calling Medicare managed care a great idea. "If it's a way to expand benefits and control costs, it's going to have support."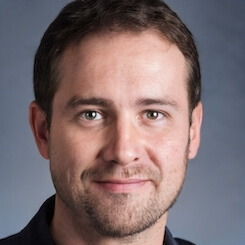 Paul Lendner ist ein praktizierender Experte im Bereich Gesundheit, Medizin und Fitness. Er schreibt bereits seit über 5 Jahren für das Managed Care Mag. Mit seinen Artikeln, die einen einzigartigen Expertenstatus nachweisen, liefert er unseren Lesern nicht nur Mehrwert, sondern auch Hilfestellung bei ihren Problemen.