Washington Watch
Medicare+Choice, the system that was supposed to manage the health of the nation's senior citizens, will be lucky if it manages to stay afloat into next year. Thanks mainly to the increasing cost of providing a prescription drug benefit, HMOs are exiting the program in droves. Only an act of Congress can save Medicare+Choice, experts believe, but whether legislators have the political will to do so this election year seems doubtful.
This is not exactly a bolt out of the blue. Last year, 41 Medicare+Choice organizations chose not to renew their contracts for 2000, while another 58 reduced service areas, affecting more than 327,000 Medicare beneficiaries — 79,000 of whom were left without any Medicare managed care option at all. The previous year, nonrenewals and reductions affected about 407,000 beneficiaries — leaving more than a tenth of them without managed care options.
A recent Kaiser Family Foundation report on beneficiaries who were "involuntarily disenrolled" from their HMOs after 1998 indicates that most beneficiaries "fared well," but nearly 40 percent incurred higher premiums, and more than 20 percent had to find a new personal doctor. "Beneficiaries who experienced the greatest problems after their HMO terminated coverage tended to be the under-age-65 disabled, racial and ethnic minority beneficiaries, the poor and near-poor, and those reporting fair or poor health," the foundation said.
"Not a surprise"
Currently, 6.2 million (16 percent of all) Medicare beneficiaries are enrolled in HMOs.
"Expensive red tape" and "inadequate government funding" are pushing the Medicare managed care program into "code blue," says a white paper released in June by the Health Insurance Association of America.
The paper's author, Bruce Merlin Fried, former head of the Medicare HMO program, concludes that while Medicare HMOs receive annual 2-percent funding increases, the cost of medical care increases around 8 percent a year; the cost of prescription drugs (offered by most Medicare HMOs), about 15 percent annually. "Inadequate payments, as well as the crushing cost of excessive government regulation, are causing HMOs to withdraw from Medicare at an alarming rate," Fried writes.
Enrollment drops
Enrollment growth of private Medicare HMOs dropped from 36 percent in 1996 to less than 1 percent in the first four months of 2000. Not including the most recent wave of withdrawals, 86 HMOs have stopped providing Medicare coverage since 1998, while another 112 have pulled out of various counties. Fried, now a partner in the Washington law firm of Shaw Pittman, calls the findings "not a surprise, but a disappointment."
To counter the trend, Fried urges Congress to increase payments to Medicare HMOs to keep up with medical inflation, and for HCFA and Congress to "reduce the expense of prescriptive government regulation." He also calls on Congress to require HCFA to implement risk adjustment on a budget-neutral basis, and for the Department of Health and Human Services to consolidate HCFA's responsibility for overseeing Medicare+Choice into one division.
"These steps would stabilize the program," Fried says, but warns that "If Congress and the administration continue to ignore these issues, the program will die a slow and painful death, and it will be difficult — if not impossible — to generate industry support for, and involvement in, future market-oriented approaches."
Last month, Philadelphia-based Cigna Corp., the nation's sixth largest HMO operator, announced it would pull out of most Medicare markets Jan. 1, forcing about 104,000 people to switch plans or return to traditional Medicare.
Other managed care companies were also indicating plans for cutbacks well in advance of the July 3 reporting date. Aetna, the nation's largest health insurer, had reported that it intends to cut back its Medicare HMO business, which now covers 670,000 people, in 2001.
HealthMetrix Research Inc., in Columbus, Ohio, estimates that 1 million Medicare HMO enrollees could be affected. During the first quarter of this year, notes HealthMetrix President Alan Mittermaier, there was "widespread curtailment" of marketing activity by Medicare HMOs — unlike past years, which saw increasing numbers of the HMOs advertising and recruiting in metropolitan markets.
The American Association of Health Plans wants $13 billion put back into Medicare+ Choice over the next five years, as well as other comprehensive changes.
AAHP spokesman Mohit Ghose says the government has failed to meet its commitment to Medicare beneficiaries who switched to managed care in the belief that their care, in fact, would be managed. Physicians and hospitals, he maintains, are not interested in contracting with Medicare+Choice plans, given the payment differential between fee-for-service Medicare and managed care plans. "You can't blame a doctor or hospital for not wanting to take 80 cents on the dollar," says Ghose.
HCFA Administrator Nancy-Ann DeParle says Medicare HMOs "are paid more than enough to provide basic Medicare benefits," but acknowledges that the payment formula "does not always pay enough for extra benefits … to make enough profit." A mandated drug benefit plus administrative changes, she contends, would make Medicare attractive to private plans.
Regarding prescription drugs, California Democratic Rep. Pete Stark thinks Medicare recipients "are not clamoring for more managed care plans. They are clamoring for a prescription drug benefit. No one should be forced to join a managed care plan to get the basic care they need." With a jab, Stark adds, "You won't hear that from the managed care industry. If drugs are included in fee-for-service Medicare, there is no way most people would choose to restrict their choice of doctors and hospitals."
Of Peter, Paul, and robbers
Suggesting that there appears to be little sympathy in Washington for addressing the issues that frustrate Medicare HMOs, Mittermaier, of HealthMetrix, points to a 1999 General Accounting Office study that concluded that Medicare overpays HMOs.
"The financing required for underwriting any of the Medicare prescription proposals would likely result in cutbacks to Medicare HMOs," Mittermaier said, adding a prediction that at least one of the "big five" national HMOs would withdraw from all Medicare markets.
One House aide actively involved in Medicare reform argues that "Congress could fix this in 20 minutes if it wanted to," by resolving the issue of prescription drug coverage.
"If prescription drugs were covered, people wouldn't be forced to join an HMO to get them. Prescription drugs are the key to all this," he says. "But will that happen? I don't think anybody can say. Right now, I don't see anyone laying the groundwork for it."
Fried says a drug benefit would not eliminate the fact that health care costs continue to accelerate faster than payment rates are increasing. "It's not a magic pill," he says.
Even if Congress does act ("and I don't have a lot of faith in that," Fried admits), he notes that "The die is cast for 2001," meaning any increase in funding wouldn't flow to HMOs until 2002. But a commitment by Congress could "increase the comfort level for HMOs. It could mean a lot in the stability for the program." And reports of HMOs bolting Medicare could spur Congress to act. "When the dust has settled, I think some members of Congress may be pretty stunned."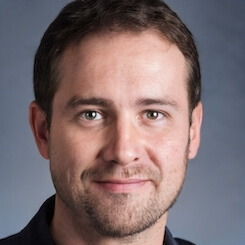 Paul Lendner ist ein praktizierender Experte im Bereich Gesundheit, Medizin und Fitness. Er schreibt bereits seit über 5 Jahren für das Managed Care Mag. Mit seinen Artikeln, die einen einzigartigen Expertenstatus nachweisen, liefert er unseren Lesern nicht nur Mehrwert, sondern auch Hilfestellung bei ihren Problemen.