Washington Watch
Low reimbursement wasn't the only — or even the primary — factor behind HMOs' Medicare pullout last year. The General Accounting Office has concluded that "although an unusually large number of managed care plans left Medicare, a number of new plans have demonstrated their interest in serving beneficiaries by applying to enter the program."
The health plan industry's reaction to the GAO report: somewhere between harsh and scathing.
Last fall, 99 plans either did not renew Medicare contracts or reduced service area. That resulted in 400,000 enrollees having to switch to either a new plan or to fee-for-service Medicare. The GAO found, however, that only a small fraction of those affected actually had to switch to fee-for-service Medicare on the basis that no managed care plans remained in their markets; several new plans applied to enter the program, partially filling the void by those stepping out.
This year, the Health Care Financing Administration has approved 10 new plans, and is reviewing 30 more applications — some in counties that previously had few or no managed care plans. If HCFA approves them all, more beneficiaries will have access to a managed care option this year than last, according to the GAO.
Multiple factors
The GAO report contends that plan withdrawals cannot be traced to a single cause: "Payment level is one factor that influences where plans offer services, but withdrawals were not limited to counties with low payments." In fact, 91 percent of high-payment counties experienced a plan withdrawal, compared with 34 percent of low-payment counties. "A portion of withdrawals may have been the result of plans deciding they were unable to compete effectively in certain areas," GAO investigators wrote.
For example, plans were more likely to withdraw from counties where they had begun operating after 1991, or where they attracted fewer enrollees, or where they faced larger competitors. Some plans withdrew from areas where they had been unsuccessful in establishing sufficient provider networks. Some withdrawals resulted from mergers. Medicare+Choice's administrative burden was also a significant factor in plans' decision making, according to the report. Even so, "Few national MCOs terminated all of their Medicare plans; instead, most continue to offer plans in other areas."
A GAO comparison of benefit packages from 1997 and 1999 — before and after the start of Medicare+Choice — indicates "modest reductions in the inclusion of certain benefits." The GAO found that a slightly greater number of beneficiaries this year have prescription drug coverage, while slightly fewer have access to dental care, hearing examinations, and foot care.
Finally, the GAO noted, HMO participation in Medicare has "grown steadily" in recent years. Enrollment increased from 1995 to 1998 from about 3 million to more than 6 million.
The fallout
Health Insurance Association of America President Chip Kahn says the GAO "understates the potential impact of government-imposed payment constraints and additional administrative costs on private Medicare HMOs that operate under Medicare+Choice."
Kahn disputes the suggestion that some Medicare HMOs pulled out of markets because of formidable competition. That "vastly understates the cumulative impact of rate constraints and additional red tape on Medicare HMOs," he says, adding that the report "fails to warn Congress that, on the present course, the future of the Medicare+Choice program is in jeopardy."
Some pullouts were due instead to changes in capitation rates for health plans, Kahn explains. "We think this is being corrected in some cases," but the effect won't be determined until later this year. "There may be some more retrenchment before then."
Already, there are signs this is happening. Cigna will exit Medicare in six areas, including Philadelphia, Cleveland, Kansas City, and San Diego. Humana and several other HMOs are said to be thinking about leaving some markets.
The American Association of Health Plans doubts that HMOs will be eager to jump into Medicare any time soon. Karen Ignagni, president and CEO, chalks up the large-scale pullout from Medicare to "unintended consequences" of the Balanced Budget Act of 1997.
Ignagni says that AAHP warned HCFA that without the administrative flexibility sought by health plans, "Large-scale disruptions would occur due to moving up the timetable for submitting benefit packages, the rise in medical costs, significant new regulatory burdens, and the inability to fund the blend-in payments."
AAHP wants Congress and the White House to make "corrections to ensure that beneficiaries do not face further disruptions."
At the same time, she says, Medicare HMOs face dramatic payment cuts relative to fee-for-service Medicare over the next several years. "Unless we close this fairness gap, which will exceed $1,500 per individual [per year] in many areas, more health plans will be forced out of markets, or forced to reduce benefits and increase premiums." For example, she says, by 2004, the government will pay $3,502 less for a person in Miami who enrolls in a managed care plan than someone choosing fee-for-service.
Various groups are lobbying for changes in Medicare regulations and rates, but it's too soon to know if that will come to pass. What is clear, however, is that the message is being heard.
During a Senate Budget Committee hearing, chairman Pete Domenici of New Mexico expressed concern about the effect of Balanced Budget Act-mandated Medicare changes on nursing homes. That industry faces bankruptcy unless immediate changes are made to federal regulations, Domenici said.
Domenici warns that "storm clouds are gathering" over HMO payments. "The litany of problems that are coming up are incredible," Domenici said, adding that it's "very difficult for providers" to operate under HCFA regulations.
The key witness at that hearing was HHS Secretary Donna Shalala, who went to discuss Medicare reform. Instead, she was bombarded with questions about the calls for help from nursing homes, teaching hospitals, home health agencies, rural hospitals — and HMOs.
Knee-jerk or thoughtful change?
Key leaders have indicated they're sympathetic to relief — once it's determined just what changes may be required. Critics argue that no one, inside or outside the government, has been able to show how the BBA mandates have affected managed Medicare, and contend that plans are urging, simply, that more money be put into an already ravenous program at a time most congressional leaders say that is impossible. Another concern is that backpedaling on the 1997 changes could start another round of partisan battling about using surpluses to shore up Medicare, and could delay broader reform.
The GAO says it's "premature to conclude that Medicare+Choice must be radically revised to ensure the success of Medicare managed care." HCFA agrees with the major findings of the GAO report, and will refine the program by "enhancing existing beneficiary protections and promoting stability in the program," says Administrator Nancy-Ann DeParle.
Meanwhile, trade groups are stepping up their campaigns. Some have launched lobbying efforts in New Hampshire and Iowa, sites of next year's first presidential primaries.
Their efforts seem to be paying off. Delaware Republican William Roth, chairman of the Senate Finance Committee, has assembled a group of experts to advise him this month on whether the Balanced Budget Act went too far.
---
Our most popular topics on Managedcaremag.com
---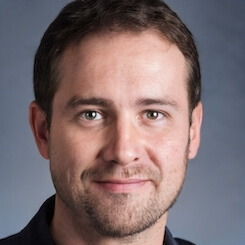 Paul Lendner ist ein praktizierender Experte im Bereich Gesundheit, Medizin und Fitness. Er schreibt bereits seit über 5 Jahren für das Managed Care Mag. Mit seinen Artikeln, die einen einzigartigen Expertenstatus nachweisen, liefert er unseren Lesern nicht nur Mehrwert, sondern auch Hilfestellung bei ihren Problemen.