Three new surveys suggest that employers are bracing for hefty hikes in the cost of health care in 1999, as the era of low- or no-rate increases grinds to a halt. Managed care plans can expect the push for greater choice to continue, even as buyers increasingly complain about rising premiums.
The three surveys — from Deloitte & Touche, Hewitt Associates, and Towers Perrin — predict single- to double-digit inflation in health care insurance premiums this year. D&T's 1998 Employer Survey on Managed Care, which covers 395 companies employing between 1,000 and 900,000 workers in 45 states, forecasts an average premium increase across all types of plans of 8.7 percent in 1999, up from last year's 7 percent jump. The Hewitt survey sees increases ranging from 7 to 10 percent, while the Towers Perrin survey predicts the increase will average 7 percent.
The surveys reflect the perception that HMOs have wrung just about as much fat as they can from health care costs, and now they face no choice but a new round of premium inflation.
"The one-time cost savings employers achieved by moving employees from indemnity plans to more cost-effective managed care plans is gone now that 85 percent of employees are enrolled in managed care," says Jack Bruner, national health care practice leader at Hewitt.
Interestingly, employers see the rate hikes occurring more or less evenly across the country even though, in the past, regional differences have been pronounced. For example, last year, according to the Hewitt study, among the top 20 U.S. markets, costs increased the most in Minneapolis/St. Paul and Philadelphia, but actually fell a little in Tampa Bay and Los Angeles. By contrast, in 1999, "…rising costs will affect [all] markets more evenly" because the percentage of the population shifted into managed care has grown everywhere.
But rate hikes are only part of the reason the D&T survey calls the health care landscape "a system in turmoil." Managed care, it concludes, has not fulfilled all of the benefits it once promised as it rose to dominance in the 1990s. In addition to rising premiums, workers are demanding more choice, providers increasingly are dissatisfied, employers are getting insufficient data about what their premium dollars are really buying, and concerns about health care quality have become so urgent, they've now reached the federal level.
Choice concern
Cost is clearly the major issue, but so is being able to offer employees a choice of plans, which is why most companies now provide their workers with a range — HMOs, preferred-provider organizations, and point-of-service plans — in addition to traditional indemnity plans. The D&T survey also found that more than two thirds of companies give employees seminars, intranet communiqués, and other materials in an effort to help them make more informed choices.
The studies agree that HMOs will continue to be the best value in 1999, although one report, from Towers Perrin, predicts that HMO costs "will grow as fast or faster on average than the cost of traditional indemnity medical plans." Yet even that survey, which tallied 213 employers — primarily Fortune 1000 companies providing medical benefits to more than 3.1 million employees, retirees, and dependents — predicts HMO premiums will remain the lowest of all the categories: The average monthly employee-only cost for HMOs will be $161; for point-of-service plans, $171; for PPOs, $178; and for indemnity plans, $200.
The Hewitt survey, which was conducted across 2,000 health plans and 200 employers around the country, predicts cost hikes for HMOs and point-of-service plans in the range of 6 to 9 percent, 5 to 8 percent for PPOs, and 9 to 11 percent for indemnity insurance.
You'd think that employers would prefer to funnel employees into HMOs, given their comparative value, but just the opposite is happening: PPO enrollment is growing faster, according to the D&T survey, which foresees a PPO gain of 36 percent by the year 2000, most of it coming from decreased use of indemnity plans. The reason for the popularity of PPOs is simple: They offer workers greater choice and that means higher employee satisfaction.
The survey discovered, to no one's surprise, that employers are loathe to pass on premium rate hikes to their employees, given the nation's tight labor market. Instead, the study found, half of the companies say they will raise deductibles and copayments for office visits, impose a surcharge on ER use, or increase the employee's share of pharmaceutical benefits, while keeping the employee's out-of-pocket premium contribution constant.
If employees do choose PPOs, the D&T survey says, benefits managers will try to keep expenses down by capping contributions and requiring employees to cover the difference.
Performance concerns
Beyond questions of cost and choice, the D&T survey also found that employers are concerned that they don't know enough about what their premium dollars are buying. Fewer than half have performance standards in place with their health plans, and most wish there was some kind of outside agency available to monitor vendors for them.
As for national accrediting agencies and performance data, employers don't seem to have much use for either. According to D&T, accreditation by groups such as the National Committee for Quality Assurance ranks dead last among the top ten reasons companies choose health plans, while less than one fifth of the companies use the HEDIS reports they get, even though most know they ought to. The problem, the D&T survey suggests, is that employers simply don't know how to use the tools offered to them to assess various types of plans.
D&T also found that employers complain that health plans aren't using proven disease management methods to help treat chronic conditions and reduce utilization costs.
No surprises
Employers who have seen the predictions say they're not surprised by the findings. "Costs are a major issue for employers, who are facing high single- or double-digit inflation after years of decreasing or stable rates or minor increases," says Larry Boress, vice president of the Midwest Business Group on Health, a coalition of about 100 employers insuring some 2.5 million employees in 11 states.
Boress balks at some of the language used in the D&T survey. For example, he says the phrase "system-in-turmoil" is too strong, and he does not perceive widespread employee dissatisfaction. "Most complaints from employees are due to customer service issues, and not to quality issues," Boress notes.
But Boress says his member companies do have significant complaints about health plans, beyond cost. Most insurers, he says, "don't view disease management as their responsibility. They do a lot of contracts with medical groups and independent practice associations, and so they think it's the physician's responsibility to put such plans into place and then run them."
He continues: "We feel plans don't do a good enough job of identifying people who are at risk at the point of enrollment, and getting them into appropriate programs."
For some plans, Boress says, disease management seems to be little more than a public relations ploy. "They'll make a brochure on asthma and send it out to people in a mass mailing and claim it's a program when it's not!"
---
Our most popular topics on Managedcaremag.com
---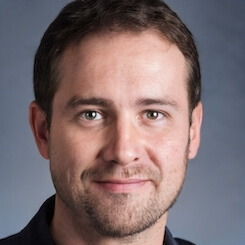 Paul Lendner ist ein praktizierender Experte im Bereich Gesundheit, Medizin und Fitness. Er schreibt bereits seit über 5 Jahren für das Managed Care Mag. Mit seinen Artikeln, die einen einzigartigen Expertenstatus nachweisen, liefert er unseren Lesern nicht nur Mehrwert, sondern auch Hilfestellung bei ihren Problemen.