General Counsel, Texas Medical Association
POINT:COUNTERPOINT
---
States Failed To Protect Docs From Insurers
Plaintiffs in the federal Racketeer Influenced and Corrupt Organizations (RICO) managed care consolidated class are trying to fix a dysfunctional health care system by enforcing laws that prohibit wrongful managed care practices all too common in the for-profit managed care system. This RICO suit complements a similar action before the same court that was filed by patients.
Physicians have been subjected to manipulative denials, delays, and diminishing payments for their services. Managed care entities profit from improperly retaining money they owe to physicians. This undermines physicians' ability to employ and retain qualified staff and to provide quality care. The lawsuit uses the RICO theory to provide physicians with the ability to attack an industry-wide pattern of illegal behavior.
The Texas Medical Association (TMA) reluctantly turned to litigation only after state regulators foundered in their enforcement efforts.
The lawsuit alleges that insurers:
Manipulate coding practices and ignore state prompt-pay laws;
Use unsound actuarial principles as the basis for capitation payment schedules, and manipulate schedules to increase profits at physicians' expense;
Conspire to create these schemes using economic power and third-party independent practice associations to enact them;
Extort physician participation in all types of plans through "all-products" requirements;
Fail to adjust compensation and incentives for age, sex, and illness burden; and
Use limited pools of patients when making actuarial projections.
The physician class-action lawsuit is a consolidated series of suits that began in Alabama in 1999 when a doctor alleged that health insurers used fraudulent marketing tactics and financial incentives to restrict patient care, breaching their obligations under federal law to provide necessary medical care. Within a year, other suits making similar allegations were filed on behalf of patients and physicians.
In May 2000, the California Medical Association entered the dispute, and by the summer of 2000, more than 20 suits involving physicians and patients were consolidated under U.S. District Judge Federico A. Moreno in Miami. Twenty doctors from seven states now are involved in the suits.
Moreno gave physicians a major victory on March 2 by holding that ERISA, federal antitrust law, and recent rulings by the U.S. Supreme Court do not prevent health insurers from being held accountable. But he also dismissed portions of the doctors' lawsuits because they failed to show that the defendant health plans were acting together.
The revamped suit was filed March 26 in Miami. The Texas Medical Association and the Denton County (Texas) Medical Society joined California and Georgia medical societies in asking Moreno to order changes in the way managed care treats physicians. Recently, the Florida Medical Association voted to enter the case. The judge must now decide whether the physicians and medical associations are correctly using the RICO Act to attack managed care behavior.
Formal discovery has been put on hold by the United States Court of Appeals for the Eleventh Circuit in response to an appeal of Moreno's arbitration order by defendant insurance companies/HMOs. This order refuses to enforce arbitration clauses in managed care contracts, partly because Moreno found that the clauses do not cover all the claims raised or allow a remedy comparable to that available through the court system. Oral arguments on the appeal were set for January 9.
Patients Will Suffer; Greedy Lawyers to Blame
Physicians and their medical societies have been duped into getting aboard the class action band-wagon, driven by some of the nation's wealthiest plaintiffs' lawyers, that aims to "reform" managed care. Lawyers have filed dozens of lawsuits throughout the country accompanied by a press and marketing blitz designed to convince the public and medical societies of the specious point that these lawsuits pave the way to better health care.
Medical societies whose member physicians continue to be the target of medical malpractice suits have fought long and hard for civil justice reform. Now some of the same lawyers who have targeted physicians are working to convince medical societies that litigation is the only answer to the disputes and challenges they face in their dealings with managed care health plans.
Class actions are a particularly potent threat to the health care system, turning what should be a plaintiff-oriented process into a high-dollar lottery for wealthy trial lawyers. Joining in these lawsuits is counterproductive both for physicians and patients. The objective of plaintiffs' lawyers is to dismantle managed care. Their campaign will increase the cost of health care to the point where millions of Americans and their employers will find themselves priced out of the system.
Health care costs continue to rise and did so at unprecedented levels in 2001, increasing 11.2 percent per privately insured person. A new survey by William M. Mercer, a health care benefits consulting group, also estimates increases in employer-sponsored health plan costs for next year will be 12.7 percent.
A victory for the plaintiffs' lawyers in these suits is a defeat for consumers and their employers, who must decide whether to continue to fund benefit plans for their employees. These lawsuits will increase health care costs directly through the cost of litigation, by causing health care dollars to be spent on legal fees.
Such litigation will also have an indirect effect resulting in higher premiums for America's working families while enriching America's trial lawyers. Since the fall of 1999, some of the nation's most prominent personal injury lawyers, flush with winnings from their assault on the tobacco industry, have targeted managed care as their new cash cow. They have sworn to bring the industry to its knees and force capitulation on dubious claims by pressuring Wall Street with a multifaceted media and public relations campaign. The end result — at a time when Congress is searching for ways to cover more of the uninsured — is that these lawsuits could have the unintended consequence of increasing the numbers of those without insurance.
In no way do these class actions contribute to the current spirited policy dialogue on health issues: they don't succeed in getting more Americans insured; they don't raise the quality of care; they add unnecessary costs to the system. In fact, they are probably the least productive mechanism for effective dispute resolution in health care. Such lawsuits continue to put our health care system, including all who rely on it, at risk. What is really needed is a dialogue of all the interested parties in health care, not concocted charges that enrich trial lawyers.
---
Our most popular topics on Managedcaremag.com
---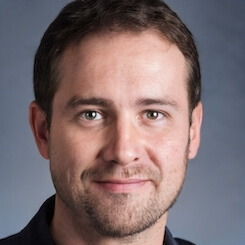 Paul Lendner ist ein praktizierender Experte im Bereich Gesundheit, Medizin und Fitness. Er schreibt bereits seit über 5 Jahren für das Managed Care Mag. Mit seinen Artikeln, die einen einzigartigen Expertenstatus nachweisen, liefert er unseren Lesern nicht nur Mehrwert, sondern auch Hilfestellung bei ihren Problemen.