In this age of multi-tasking, we all wear several organizational hats: Managers act as their own secretaries, caregivers are administrators, receptionists have become health insurance experts, and everyone is involved in telecommunications in some way. Now, many of us have added yet another hat: Web content creator.
Like e-mail, the Internet has grown at an astounding rate; it is a practical tool that answers a real need for supplying information and making it readily available around the world. In health care, there are consumer Web sites that provide educational material; HMOs and insurers post information about their services and lists of providers associated with their plans; pharmaceutical benefit managers have information about drug plans and can process prescriptions online; health care facilities list services, associated physicians, and contact information; and health care practices provide office hours, contact information, and information about their practitioners. Some sites offer research material and information about specific diseases.
All this information has been packed into hundreds of thousands of Web sites and millions of Web pages. What is on those pages — content — is collected and created by Web content creators. This could be you. We are not talking about webmasters or technical staffers who design Web sites and put them on servers, nor are we talking about system operators. We are talking about the people who are responsible for specific information that appears on your Web site.
To establish a presence on the Web, most institutions hire a company that specializes in setting up Web sites, assign an in-house team to write and collect the data for the site, and let them work together to get the Web site running. As a rule, all information is fed to the Web specialists, who encode it for the Web. A webmaster and perhaps a small technical crew maintain and update the site.
Managing Web content
After a while, the information on Web sites needs to be updated and changed. The need for changing the information depends on how big a Web site is, what kind of information it has, and how fast things change. In general, health-related sites change frequently. For instance, HMOs must routinely update their provider directories. As programs and services change, institutions and providers need to post correct and accurate information as quickly as possible to keep their Web sites current.
As Web sites developed, these Web content changes traditionally were sent to the webmaster for implementation. With the growth of Web sites and the proliferation of small changes, these changes had to be funneled through the webmaster and the technical staff, if there was one. Soon, several things became clear: 1) the webmaster and other technical staff had more important things to do than make small editing changes on Web pages; 2) the normally small technical staffs for Web sites could not keep up with the number of changes required; and 3) a centralized review function was needed to approve requested changes from sources throughout an organization.
Outsourcing
One way to handle all or parts of a Web site is to outsource the maintenance to another company that is responsible for keeping material current and making changes as needed. One such company is GeoAccess, a supplier of online provider-directory systems for managed care organizations, large employers, and benefit consulting companies. According to Andy Eilert, who leads marketing, GeoAccess collects provider-data files from more than 400 MCOs, then cleans, standardizes, and models the data for use on its customers' Web sites. In reality, the data sit on GeoAccess servers, but people who use the client's Web site don't necessarily know that. To them, the directory appears to be part of the client's Web site, with the notation "Powered by GeoAccess" at the bottom of the page.
GeoAccess handles provider data for more than 300 Web sites. It has chosen to concentrate on directories, and does not supply other types of Web content for its customers. Although this is only one of its business lines, GeoAccess is recognized as a leader in this field. The Coalition for Affordable Quality Healthcare chose it to build a national credentialing database system for health care providers and organizations.
Content-management systems
A newer way to make changes to Web content allows a company to keep all its Web maintenance in-house. Not surprisingly, this is a software issue, referred to as a content-management system. Content-management systems are separate from, but feed into, the software that is used to design Web pages and layouts.
The benefits of content-management software include:
Faster updating of content, because changes can be made by company staff any time, anywhere, without having to go through the technical staff.
An audit trail of changes and user authentication that not only tracks changes but also limits what type of content may be changed, and who may change it.
Basically no learning curve for users who are familiar with Web browsers and Windows-like toolbars. There is no HTML or other technical information to master.
Site consistency, because making changes in the content will not affect Web page layouts.
Quality control with a built-in review-and-release process before changes are implemented.
A Web search about Web content management will turn up more than 41,000 relevant sites. The majority of them are providers of software, an indication of how hot this market is right now.
One provider, Percussion Software, distinguishes itself as the vendor providing the lowest total cost of ownership for Web content management. Not only does its product, Rhythmyx Content Manager V4.0, cost about 25 percent less than comparable systems, says Barry Reynolds, president and CEO of Percussion Software, it reduces the implementation-cost to purchase-cost ratio from 5:1 to 2:1 as well. Yet, as compelling as this may be, Reynolds stresses that the primary benefit of content-management software is improving an organization's interaction with its public. "In the high-touch health care market," he says, "staying connected to patients and caregivers can have a substantial impact on the overall success of a health care organization."
By designing software that "reduces the skills level needed to maintain and update the Web contents," as Reynolds puts it, Percussion Software and other vendors are trying to make it as easy to use as possible.
You may be next
Increasingly, the Web is becoming a way for organizations to interact with their constituencies. Therefore, "The need for high quality information that is timely and accurate will drive people to Web-content management," says Reynolds. He estimates that the market is still in the early stages of the adoption cycle, with, perhaps, overall penetration of 10 percent to 20 percent.
If you're not making changes to your Web site's content yet, just wait.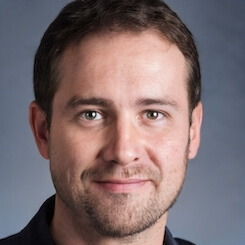 Paul Lendner ist ein praktizierender Experte im Bereich Gesundheit, Medizin und Fitness. Er schreibt bereits seit über 5 Jahren für das Managed Care Mag. Mit seinen Artikeln, die einen einzigartigen Expertenstatus nachweisen, liefert er unseren Lesern nicht nur Mehrwert, sondern auch Hilfestellung bei ihren Problemen.