Virtually all MCOs today have Web sites as a matter of course. The challenge is to have a site valuable or useful enough to make people come back, while the operating challenge is to transfer selected company functions entirely or partially to the Internet to increase efficiency and reduce expenses.
To see how managed care organizations are meeting these challenges, we looked at what Yahoo lists as the most popular managed care Web sites: Kaiser Permanente, PacifiCare Health Systems, Aetna, United HealthCare, Oxford Health Plans, Humana, WellPoint Health Networks, Amerigroup, and Coventry Health Care. We also looked at Cigna's site.
All of these sites have areas dedicated to members, employers, providers, facilities, and brokers. Because there is so much on these sites, it can take two or three clicks of the mouse and two or three page changes to find what you want. At some sites, the user must first identify a specific health plan in order to use the site.
Navigating any of these sites for the first time can be an adventure. Once you are there, the question becomes: Is there something on this site that will make me return? The answer is yes — although more so on some than others. On the whole, managed care organizations are working to make their sites useful to all their constituencies. (By the time this column is published, many of the sites will have additional features and tools that are not mentioned here.)
How can members use the sites?
There is probably more material on these sites for members and prospective members than for other users, as they are the largest group. In addition to educational health materials, online physician directories are standard at most sites, and some sites allow members to change their primary care physician online. Benefits information for different plans can usually be obtained, and some plans allow members to view the status of current claims and referrals.
Other useful functions are the ability to replace an ID card, download medical forms and plan applications, search the formulary for specific medications, place mail orders for prescription drugs, review a preventive care schedule, and check a flexible spending account. Of course, not every site offers all these features.
How can physicians use the sites?
Most of the sites have a special area for providers. Some have one area for both physicians and facilities such as labs and hospitals; others have a separate section for each. As with the member sections, it is apparent that the provider sections are being enlarged to make them more useful. Provider content is either reference/educational or related to patient transactions.
The most common references are formularies and physician directories. Some sites offer more reference material on drugs. For instance, Blue Cross of California (a WellPoint affiliate) provides an online clinical drug library, while United HealthCare offers online formulary ordering using Epocrates. Several sites have medical guidelines and policies online. Humana offers providers a wide range of ancillary material, including clinical practice guidelines and a link to a national transplant network. Blue Cross of California has performance profiles for each physician or group practice, based on consumer ratings.
But it is in the area of transaction services that managed care Web sites are getting interesting. The ability to verify patient eligibility is universally available; this alone is an important offering that will benefit physicians as well as the plan, lessening lost fees and reducing disputes. Most sites also allow providers to check copayment, claim, authorization, and referral status. A few sites (working with third parties such as WebMD and MedUnite) now provide for electronic claim submission and payment via electronic funds transfer (EFT).
The ability to facilitate processing, reduce the level of effort to submit a claim, and reduce paperwork have real value for providers. In addition, the managed care organizations are bearing the expense of providing these transaction processing options, thus making them available to providers at no cost.
The evolving managed care Web sites illustrate how many of the electronic initiatives launched over the past few years are linking up. In providing connections and simplifying transactions, these sites are offering real benefits that encourage repeated use of them.
How about tomorrow?
The next step is for patients and providers to interact through the managed care Web site — and this is happening.
Patients in the Santa Clara, Calif., practice of Kaiser Permanente can make routine appointments at the clinic's Web site. In another variation, the United HealthCare Web site's physician search capability links to Medem's physician Web sites. Through Medem, 80,000 physicians already have their own Web pages with e-mail capability.
Managed care Web sites have a lot to offer today. They have the potential to become pivotal sites tomorrow, where payer, patient, and provider can interact. If you haven't looked at them lately, it's time for a visit.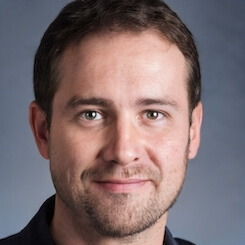 Paul Lendner ist ein praktizierender Experte im Bereich Gesundheit, Medizin und Fitness. Er schreibt bereits seit über 5 Jahren für das Managed Care Mag. Mit seinen Artikeln, die einen einzigartigen Expertenstatus nachweisen, liefert er unseren Lesern nicht nur Mehrwert, sondern auch Hilfestellung bei ihren Problemen.