When the American Medical Association published e-mail guidelines for doctors last year, it was a tacit acknowledgment that the ubiquitous medium had found a place in the mainstream of medical practice. The issue today is no longer whether to do it (it's being done) but how doctors will use e-mail in the practice of medicine.
Last summer, a survey of 1,200 physicians by Cyber Dialogue and Deloitte Research found that 55 percent of primary care physicians and specialists used the Web daily. One fourth of the physicians were categorized as "professional users" who spend at least 75 percent of their Web time on professional matters.
Twenty-one percent indicated that they use e-mail with their patients for administrative and other nonclinical reasons; only 4 percent said they use online prescribing.
In a Harris Interactive survey of 834 practicing physicians at the start of this year, slightly more than half of the respondents said they use e-mail to communicate with professional colleagues; one third use it to communicate with their support staff; and 13 percent use it to communicate with patients.
Only 7 percent of physicians are not online anywhere. Just under 40 percent of the doctors indicated they would seriously consider using e-mail in their practice if security and privacy were fully guaranteed.
What are the big issues?
Significant stumbling blocks currently limit e-mail use in clinical practice. Foremost among these are security and privacy, liability risk, administration and implementation, and reimbursement.
Security and privacy depend first on the physical security of the computer networks. Software sophistication is another primary concern.
Does it provide for authentication, encryption, audit trails, and data integrity? Procedural issues include (under the spectre of HIPAA) authenticating and validating users, setting up a privacy policy, and controlling access to patient records.
Liability risk is a real concern, and no case law for guidance exists. Liability nightmares could include charges of online malpractice, failures of procedures, or technology violating HIPAA.
To address these risks, Medem, an e-health network consisting of the AMA and more than two dozen state and specialty medical societies, has formed the E-Risk Working Group for Healthcare in collaboration with more than 30 malpractice carriers.
Medem's guidelines are available on the web (http://www.medem.com/erisk) and are worth reading. In fact, several medical associations and health care organizations have issued guidelines for doctor-patient e-mail.
Conversely, e-mail may help to protect doctors. At least that's what Stuart Levey, MD, a urologist from Hackensack, N.J., hopes. He and his partners in Bergen Urology Associates are just getting started with patient e-mail. In addition to possibly saving time, Levey believes that e-mail will help document patient contacts and thus provide a medical-legal benefit.
Another common barrier is actually implementing an e-mail function and then administering it in the medical office. The thought of setting up a Web site and then incorporating it into the office computer system is a big deterrent. This has spawned companies that provide home pages and other services for physicians.
For example, Medem (www.medem.com) allows doctors to set up Web sites with educational and other information for patients, as well as e-mail.
Doctors who subscribe to MediVation (www.medivation.com) can create patient-oriented Web sites that handle appointments, prescription renewals, and other administrative tasks, as well as e-mail. An easier way to start may be with Healinx (www.healinx.com), MDhub (www.mdhub.com), with Mydoctor (www.mydoctor.com), or with Beansprout (www.beansprout.net), all of which offer free electronic mail between docs and patients.
Reimbursement for time spent responding to increasing numbers of patient e-mails is another issue. A few insurers are testing pilot programs. Blue Shield of California allows doctors to charge patients a copayment in approved cases and may move to reimbursing doctors for e-consultations. First Health Group of Illinois is beginning to reimburse doctors for "episodes of communications," starting first with chronic care patients.
E-mail content
Competing attitudes about the clinical use of e-mail abound. Daniel Z. Sands, MD, is clinical director for electronic patient records and communications at Beth Israel Deaconess Medical Center and CareGroup HealthCare System in Boston. Sands has been using e-mail for years and will discuss illness and treatment by e-mail without necessarily seeing a patient. He is a well-known proponent of e-mail and has written suggested guidelines for physicians, at http://www.e-pcc.org
Jerry Spitz, MD, the Hartford, Conn., internist who founded The Little Blue Book, a pocket-sized physician directory for 145 U.S. cities, is strongly in favor of restricted e-mail. Using The Little Blue Book's data base of more than 360,000 practicing physicians, Spitz set up MDhub, which he describes as a "structured messaging" center. MDhub is designed for patients to send messages to their doctors about prescription renewals, appointments, referral requests, and other administrative tasks only.
The service is free to both doctors and patients. The patient selects a doctor from the data base, the doctor's page appears, with some basic identifying information and five or six message options. The patient then fills in the specifics, and sends the message. Patients are warned not to use the system for urgent or emergency communications.
Doctors may choose to receive messages by fax, e-mail, or both. They may also choose to respond by e-mail, but to accommodate those not using the Internet in their practice, MDhub uses fax as a default delivery system.
MDhub has been operational since April 2001. "The phones are a major hurdle for doctors and for patients," says Spitz. "We're giving patients an alternative way to reach the doctor."
His biggest surprise was how much the patients love the service. His experience is backed up by every patient survey on e-mail.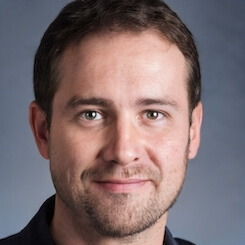 Paul Lendner ist ein praktizierender Experte im Bereich Gesundheit, Medizin und Fitness. Er schreibt bereits seit über 5 Jahren für das Managed Care Mag. Mit seinen Artikeln, die einen einzigartigen Expertenstatus nachweisen, liefert er unseren Lesern nicht nur Mehrwert, sondern auch Hilfestellung bei ihren Problemen.