Purchasers, health plans and, to some extent, enrollees are pressuring providers to use information technology to improve care.
Adversity is the touchstone of virtue, or so the saying goes. And Shakespeare said misery acquaints a man with strange bedfellows. Are health care industry players learning to play nice, to stop battling for limited capital long enough to share the data that might help build a Peaceable Kingdom? Health plans, purchasers, consumers, and providers are searching for a cure for an industry sick from escalating cost and demand.
Large employers and many plans believe performance information is the magic bullet, but it will only help cure the system if they help each other. Some physicians do feel threatened by the demand for data, but many stakeholders believe a collegial effort to gather and disseminate quality information is the only way to strengthen the system and improve the nation's health.
"We're being forced to work together now," says Ron Hunt, MD, medical director at Blue Cross Blue Shield of Georgia in Columbus. He's talking about purchaser demands that HMOs produce quality data to reduce the frequency of medical errors and create effective practice guidelines. "Money is limited. The demand for health care is far greater than the supply."
Purchaser insistence on quality is good for medicine, says Hunt. In December, one of the plan's biggest purchasers brought the medical directors of several of its East Coast health plans together in Washington, D.C., to share information and focus on best practices. The group discussed the effective use of report cards, the evolution of quality indexes, and population health management, among other topics.
"We were directed to ask each other questions and share what we know," says Hunt. "Some of us are competitors, but this collegial approach was fantastic. Without cooperation in sharing data and knowledge, market pressures could crush us all."
Double digit inflation, growing numbers of uninsured, an aging population — pressures on the system are enormous. Health care spending is projected to reach $3.1 trillion in 2012, up from $1.4 trillion in 2001, according to the Centers for Medicare and Medicaid Services. Uninsured Americans received about $35 billion in treatment in 2001, with federal, state, and local governments covering as much as 85 percent of the cost, according to the Kaiser Commission on Medicaid and the Uninsured in Washington, D.C.
One big reason for rising costs is the increasing prevalence of chronic conditions associated with aging, like diabetes and heart disease. About 17 million people have diabetes, costing $44 billion in direct medical costs and $54 billion in disability, work loss, and premature mortality a year, according to the American Diabetes Association. About 1 million people are newly diagnosed each year.
These are scary numbers, but the good news is they are creating what former California Commissioner of Health Molly Joel Coye, MD, calls "the business case for quality."
Plans improving
"Signs of a business case for quality are emerging, fueled by cost pressures, the increased availability of data, informed consumers, and public- and private-sector purchaser initiatives," she says.
Political and economic pressure on HMOs to supply performance data from providers to employers is increasing, say industry officials. Purchasers are demanding it in order to get their business, and consumers are becoming increasingly savvy. "The idea of sharing performance data to improve quality has been evolving for a long time," says Peter Kongstvedt, MD, a consultant Cap Gemini. "Increasing technological capability is in everyone's best interest. What's changing is that plans' ability to produce data is improving."
Not a moment too soon. In November 2001, Coye lamented the adversarial nature of our health system, and its effect on quality. In an article in Health Affairs titled "No Toyotas in Health Care: Why Medical Care Has Not Evolved to Meet Patients Needs," she wrote that "the structures, incentives, and forces at work in the U.S. health system produce exactly what we should expect in the quality of care for chronic disease: highly variable patterns of care, widespread failure to implement recognized best practices and standards of care, and the persistent inability of provider systems to achieve substantive changes in patterns of practice."
The systemic malaise Coye described persists, of course, but some plans are learning to work together, even if they do compete for business. The Pacific Business Group on Health (PBGH) united several health plans to encourage hospitals, through financial incentives, to implement patient safety initiatives promulgated by the Leapfrog Group, a coalition of 132 employers, with 32 million employees, that is pushing hard for urban hospitals to adopt computerized prescriber order entry (CPOE) technology.
Market pressures inherent in the business case for quality can also run upstream. Collegiality between competing health plans can be demanded by those on the receiving end of the cash flow. James Nuckolls, MD, is medical director of the 180-physician Carilion Medical Group in Galax, Va., which is part of the Carilion Healthcare System.
Last year, Carilion Healthcare System presented its five biggest health plans — together representing more than 70 percent of its commercial lives — with an ultimatum. If they worked together to develop a single set of quality measures, the health care system would offer them all an across-the-board discount of 15 percent. The plans met and created a single set of measures.
The idea was the health system would save money if it didn't have to report varying sets of data to each of its plans. "We took a chance. These guys covered nearly all the business in the area," says Nuckolls. "We knew we'd either lose altogether or create a new playing field."
It helped that Carilion is the largest provider in the area, but in the end, what mattered most was each plan's willingness to take a risk. "We knew that if we could get these guys to work together, we all could win," says Nuckolls.
Carilion notwithstanding, it isn't physicians making quality data a priority and it's not consumers, says Uwe E. Reinhardt, PhD, professor of political economy at Princeton University. Large employers and their coalitions are the drivers of change.
Nervous doctors
"Some large employers are pushing hard on this," says Reinhardt, "but the American people haven't caught on as to how to use quality information. They remain the weak link in the process of improving the quality of care. Employers may supply the data, but most people won't use them. And the issue makes many doctors very nervous."
Physicians are indeed nervous, says Michael Barrett, senior analyst with the health care research team at Forrester Research. "I have my doubts as to whether any real collegiality can exist in the current environment. The short-term effect of increased demands for quality data may very well be even more tension between doctors and payers. Nobody wants to be rated. It's a recipe for combat, not collegiality. Which is not to say we shouldn't do it anyway."
Barrett's research shows that employers — at least large employers — are starting to "do it anyway." A September 2002 Forrester survey report, titled "Firms Press HMOs to Buy Provider Quality Data" states that "large employers have started to demand competitive quality ratings on health providers. Employers will spur the market, but health plans will remain the primary purchasers of data, while government gears up to be a major player in 2003."
Forrester found that 36 percent of human resource executives at companies of more than 1,000 employees intend to identify high-quality caregivers to employees by 2004 or sooner (compared with 21 percent of companies with 1,000 employees or fewer), and 38 percent expect health plans to supply the information that they will give to employees. Twenty-eight percent of the human resource executives at companies of more than 1,000 employees are either investigating or implementing hospital scorecards prepared by Leapfrog.
"What we're doing, what we're about, is unifying the demands of employers to health plans and providers," says Suzanne Delbanco, Leapfrog's executive director. "Plans see their role changing. They are having an increasingly important role as information intermediaries, disseminating quality data to members."
Some health plans are unhappy about the idea of sharing quality data with their payers and consumers. But those plans may begin to disappear. In fact, the shifting role of health plans is perhaps the most significant change occurring in the industry right now, says Jeff Margolis, president of the TriZetto Group, a health care information technology company. And it all relates to data. "It's the health plans that weave together the consumer, provider, and employer groups," says Margolis. "They already have huge amounts of data about providers, but it's been wielded behind an iron curtain, used to make decisions about whom to pay and how much to pay. Now they have to learn to share that data with purchasers, providers, and consumers."
Information brokers
Rather than rationing care to control cost, effective health plans are evolving into information brokers, says Margolis. They help set prices, create quality profiles, develop practice guidelines and treatment protocols, and can "pre-screen the health information consumers seek on the Internet," he says. "Today, many health plans continue to use an archaic level of communication with employers and providers."
Employers and health plans are, in fact, breaking down their boundaries to communicate about which providers are meeting performance measures. Payers and plans are creating pools of cash to reward physicians who meet performance measures. A coalition of large employers and health plans in Massachusetts, Kentucky, and Ohio is paying money directly to physicians for meeting certain performance standards. The program, named Bridges to Excellence, will reward individual physicians on a per-patient basis by paying cash bonuses to physicians if they computerize their medical records, implement prevention and patient education programs for chronic diseases, and demonstrate better outcomes of care for diabetes.
A physician will receive $100 per patient if he or she becomes a member of the ADA's Diabetes Provider Recognition Program. Doctors must prove that they've met performance standards for controlling blood pressure, cholesterol, blood sugar, and other dangerous indicators in most of their diabetic patients.
5-percent bonus
PBGH implemented a data-based quality initiative in 2002 that brought together Aetna, Blue Cross of California, Blue Shield of California, Cigna, Health Net, and PacifiCare Health Systems. In addition to aggressively promoting CPOE, the plans have developed a common set of standards for measuring performance. Called the Pay for Performance initiative, it uses a common scorecard to measure the performance of physician groups.
Physicians and hospitals are rewarded with bonuses of at least 5 percent of the billed amounts for providing quality health care and for avoiding medical errors. By the end of this year, all six HMOs will have the Pay for Performance process in place. "In a highly competitive marketplace, these plans are willing to come together to do the right thing, measure and reward quality of service and quality of care," says Beau Carter, executive director of the Integrated Healthcare Association (IHA), a coalition of state health plans. "The first obstacle is overcoming the distrust built up in the system between health plans and doctors."
Another obstacle is paying for all this. Are health plans willing to invest in the technology necessary to mine and disseminate the data needed to sustain a business case for quality, at a cost of millions of dollars per system? Technology to reduce medical mistakes and improve patient safety is the top spending priority for the health care industry's chief information officers, but not necessarily their bosses, according to a Healthcare Information and Management Systems Society (HIMSS) survey released in February.
Enrollee indifference
As for where all this is headed, today's consumers may not be engaged in or even impressed by quality improvement initiatives, as Reinhardt contends. An Oct. 11, 2002 Harris Interactive poll found that fewer than 1 percent of consumers changed their provider or plan in 2002 because of quality ratings. Only 3 percent said they were even considering such a change. But that's today. Who knows about tomorrow?
"The number of Americans who use the Internet to find health care information has been on the rise, with online health and medical information playing a growing role in people's interactions with their doctors," according to a study by the Pew Internet and American Life Project ("Counting on the Internet"). "Most Americans expect to be able to find reliable health care information online, which helps explain why such information plays a growing role in the decision-making of health seekers."
Communicating and sharing interests with purchasers and consumers is "a brave new world for health plans," says Margolis. "It's more complex and demanding in many ways, but employers want to get out of the middle. It's up to health plans to help them do that."
Martin Sipkoff is a freelance writer who specializes in health care. He lives in Gettysburg, Pa.
Employer pressure begins with hospitals
The market may be leaving behind health plans unwilling to invest in technology and work with payers to improve quality. Business groups are willing to cut health plans out of the loop. Leapfrog's history is an example of how data and market pressure are being used by employers to force providers to change the way they practice medicine.
The initial group of Leapfrog employers began meeting informally in 1998 to discuss ways to reduce costs. They began meeting around the same time the Institute for Medicine published "To Err is Human: Building a Safer Health System," which said that as many as 98,000 people die in hospitals every year from medical errors.
That number has been debated by providers and researchers ever since, but payers, plans, and providers all recognize that a serious problem with patient safety exists and is costing billions each year. The IOM estimates that the annual cost of medical errors in health services, including lost income and productivity, is between $17 billion and $29 billion. Medication errors alone averaged $4,700 per admission, according to the report.
The Leapfrog employers focused on improving patient safety as an initial effort at reducing costs because "it's an area where we knew we could have an effect," says General Electric's director of corporate health, Robert Galvin, MD, who helped found Leapfrog. "Evidence suggests that the wake-up call for health care may be in the area of hospital drug errors, and that consumers might actually choose their providers based on which hospital they think will protect them from harm."
The employers proposed three initial safety initiatives: CPOE implementation, increasing the number of intensivists in hospital intensive care units, and hospital referrals based on the number of procedures performed for specific conditions, what they call evidence-based hospital referrals. Leapfrog, in publicizing its efforts, said data proved these efforts could save lives and reduce costs.
Many hospitals and providers weren't happy about Leapfrog. Several hospitals in the Seattle and St. Louis area complained that Leapfrog standards are too expensive and too complicated. Their reaction was all too typical of an inertia that plagues health care, say some experts. "The health-services industry has been very slow to adopt quality- and safety-improving changes. There have been numerous studies documenting the inordinate number of people killed in hospitals because of mistakes," said Alain Enthoven, a professor at Stanford University's graduate school of business and a specialist in health economics and health policy. "These changes are long overdue."
Recently, something interesting occurred related to Leapfrog's work: The Minnesota Hospital Association announced in January that all of its 139 hospitals agree to provide information to Leapfrog on what they are doing to improve safety and prevent medical errors. The MHA action was encouraged by the Buyers Health Care Action Group (BHCAG), an employer coalition in Minneapolis, said association officials.
"Implementation of an important innovation, such as the use of performance data to choose providers, often lags considerably after its introduction," said Robert Galvin, MD, General Electric's director of corporate health, and Arnold Milstein, MD, medical director of PBGH, in the Sept. 12, 2002 issue of the New England Journal of Medicine.
"Sixteen years after the Health Care Financing Administration's pioneering release of hospital mortality rates, the Leapfrog Group is applying lessons from other consumer movements to encourage the use of performance comparisons…. The group used importance to consumers as a key criterion for choosing evidence-based measures. Leapfrog employers are sending these data to employees through their company intranets and are beginning to require their health insurers to deliver understandable, compelling information to employees about the quality of care provided by hospitals and physicians."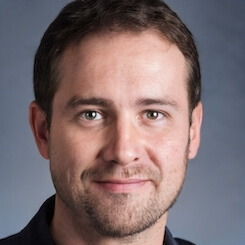 Paul Lendner ist ein praktizierender Experte im Bereich Gesundheit, Medizin und Fitness. Er schreibt bereits seit über 5 Jahren für das Managed Care Mag. Mit seinen Artikeln, die einen einzigartigen Expertenstatus nachweisen, liefert er unseren Lesern nicht nur Mehrwert, sondern auch Hilfestellung bei ihren Problemen.