A bill before Congress would give analysts a powerful tool for sifting through Medicare data on the performance of hospitals and physicians
For managed care organizations, there's always been something of a disconnect between members taking more of a hands-on approach to their care and the tools that they actually are given to compare cost and quality of local providers.
Time and again, Rand and others have examined what information was accessible and often found consumer-directed plans wanting. Physician groups complained loudly that many of the rating systems never provided a balanced look at the kind of care they provided, often punishing doctors who took the toughest cases. Managed care groups responded by asking for some patience as they assembled the first set of databases from whatever information was available.
That might explain the gleeful reception some quality advocates have given a new bipartisan bill in Congress that would unlock a treasure trove of data from Medicare. The Medicare Quality Enhancement Act would create Medicare Quality Reporting Organizations that would be commissioned to field requests from insurers, employers, consumer groups, and others to analyze Medicare's enrollment, claims, survey, and assessment data and drill right down to the individual physician level or hospital department on performance.
Basis of comparison
If a health plan wanted to know how physicians in Seattle, for example, were doing at treating cardiology patients, it could combine its own data with the Medicare reports and come out with some very detailed comparisons.
"This is the next piece of the puzzle," says Marisa Milton, director of health care policy for the HR Policy Association. "It's really not workable if you create something and talk about transparency and shopping around and don't actually do it. This really helps fill the void."
The bill was introduced in early June by Republican Judd Gregg and Democrat Hillary Clinton and was ushered out by an impressive list of supporters ranging from the American Hospital Association to the Business Roundtable.
"This bill will provide these groups with an enormous database to refine and improve their studies," said Gregg when he introduced the bill.
"There's a lot of support for creating a performance-transparent health care system where we can begin to have good measures of both quality and efficiency of resource use, not just for hospitals and health systems but also down to the individual doctors," says Arnold Milstein, MD, the chief physician for Mercer Health & Benefits and a longtime advocate of assembling better data on the quality of health care. "Very few health insurers have enough experience on their own with a majority of doctors or hospital departments to calculate indices of quality and efficiency. The only conceivable remedy for this, in one fell swoop, is access to indices of performance calculated by the Medicare claims database."
Milstein has said for several years now that it's impractical to expect consumers to spend their health care dollars wisely without giving them the information they need to compare performance. As the nation's largest health plan, Medicare sits on a mountain of electronic information on health care outcomes and processes, he adds. Medicare beneficiaries make the biggest demands for care from coast to coast.
By tapping into performance measures from Medicare data, he adds, payers could also gain some real perspective on the balance between a provider's efficiency and health outcomes.
"Let's say that we found that your doctor was using more resources, but gaining better quality," says Milstein. "Most of us are happy to spend more in that situation. But more often than not there's no relationship between a high use of resources and the quality of care."
For Suzanne Delbanco, executive director of the Leapfrog Group, the establishment of Medicare Quality Reporting Organizations (MQROs) would be an advance, but not the final word on quality measures.
"I think it would enhance the ability to gauge quality, especially at the physician level," says Delbanco. "It expands the number of cases where data could be analyzed. When you only have private data from one or two insurers a provider does business with, quality can be hard to gauge."
Not the last word
But there are limits to what you can do with the data, she adds. It still wouldn't provide an assessment of the kind of specific practice measures Leapfrog advocates for improving quality.
One group noticeably absent from the list of supporters is the American Medical Association. AMA spokesperson Katherine Hatwell says that this is one Medicare bill that the association has yet to take a position on. But Milstein says it wouldn't be surprising if the bill sparked at least some anxiety in the medical professions.
"There's a normal human reluctance to have one's performance open to public access," he notes. Just about any profession would be somewhat leery if they were being faced with a ratings tool that could compare their own quality and efficiency with their peers.
This isn't likely to be a tool payers could use for negotiating prices, says Milstein. Those discussions still center on the negotiating strength of the physician or hospital and the market share they command. But it could have a big effect on managed care's discussions related to improving value.
"This would enable a payer to say, wholly apart from the price a provider is able to negotiate because of market position, look at the resource-use pattern compared to others in the same city," says Milstein. "You have a much higher percentage of brand drugs versus generics, or a higher number of patients that are hospitalized with mild asthma."
Providers would also be operating in a new world where these quality reports would be easily available.
"The beauty of it is that within a year or two of getting that report [from an MQRO], you have to make it public," says Milton. "It creates a huge resource of publicly available information."
It would be good to have the additional data, agrees AHIP's Susan Pisano, but lots of work would have to be done to make sure it can be used to create a cohesive quality picture.
"One of the big roadblocks over the past few years is that data is piecemeal," says Pisano. If a physician practice contracts with several plans and Medicare and Medicaid, each is providing only a piece of the broader picture. And quite often they don't fit together.
That is changing, though, adds Pisano. AHRQ, for example, is gathering information on a national health stewardship entity that would be responsible for creating uniform standards for data aggregation, making sure that risk adjustments and other factors have been applied to provide a balanced, accurate picture of the provider's performance level.
Not the only bill
For now, AHIP is studying the bill along with the other Medicare and quality measures circulating on Capitol Hill.
Congress will have plenty of Medicare quality initiatives to review this year. Just days before the Gregg/Clinton bill was introduced, Maryland Sen. Benjamin L. Cardin, a Democrat, and Pennsylvania Sen. Arlen Specter, a Republican, introduced the Voluntary Medicare Quality Reporting Act of 2007, which gives physicians — and specifically the Consortium for Performance Improvement in the American Medical Association — a big role in determining a set of quality measures for Medicare to track.
It also stretches out Medicare's timeline for determining what those measures should be. But one thing Congress doesn't need now, says Delbanco, is a go-slow approach to health care quality.
MANAGED CARE 
July
2007
. ©MediMedia USA
---
Our most popular topics on Managedcaremag.com
---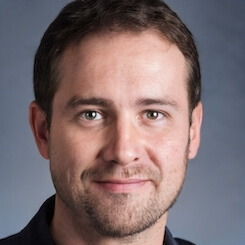 Paul Lendner ist ein praktizierender Experte im Bereich Gesundheit, Medizin und Fitness. Er schreibt bereits seit über 5 Jahren für das Managed Care Mag. Mit seinen Artikeln, die einen einzigartigen Expertenstatus nachweisen, liefert er unseren Lesern nicht nur Mehrwert, sondern auch Hilfestellung bei ihren Problemen.