Some regional health information organizations are in limbo until the taxman signs off
CareSpark was among the first of the pioneering regional health information organizations to get started, beavering away eagerly at the big task of connecting providers in the Appalachian Mountain region of Tennessee and Virginia and urging them to adopt new information technology that could radically modernize and improve the health care system. When the company filed for tax-exempt status with the IRS back in August 2005, says Executive Director Liesa Jo Jenkins, it had every reason to expect that it would be recognized as a 501(c)(3) organization in a matter of months.
Certainly, Jenkins recalls being told, they'd have the IRS's decision by the end of the year. Then they could start collecting on a seven-figure set of contributions that had been committed to help CareSpark in accomplishing its mission.
However, two days after Christmas, that timeline got shoved back. Local IRS officials ended up deferring to the Washington D.C. office. Jenkins waited some more. A year after CareSpark had filed, Jenkins contacted the IRS again.
"We were told the IRS is holding all of the RHIO applications for not-for-profit status until they formalize policy on RHIOs in general," says Jenkins. The new timeline: Three to six more months. (RHIO stands for Regional Health Information Organization.)
For CareSpark, the decision has put $1.5 million in funding on ice. It has delayed Jenkins's plans to hire staff. And CareSpark has been forced into slow motion even as people in the Department of Health and Human Services, legislators, and the Office of the National Coordinator for Health Information Technology (ONC) have all assured her that they've made it clear to the IRS that RHIOs in general and CareSpark in particular are needed to perform urgent work.
"There's been no lack of urging for this issue to be resolved," says Jenkins, clearly frustrated. "The reality is that the IRS feels its role is to be independent of the political process and make judgments based on checks and balances — which I fully support."
Hurry!
Jenkins has been sending another message as well that deals with the Bush administration's declared urgency about deploying health information technology: "Do you understand what an issue this is, the crisis we're in? This is not something to take your merry time about."
Life at the RHIO wasn't supposed to be like this. David Brailer, appointed to run the newly created ONC, envisioned a nationwide network of RHIOs helping to encourage the adoption of electronic health records and data exchange to improve outcomes. The role of RHIOs was carefully spelled out in the ONC's list of goals:
"Our first step is to foster regional collaborations among health care entities so that a patient's information can be securely stored in the local community but is electronically accessible to those involved with providing their care in that community. A limited number of regional initiatives exist today, but they vary in the ways they approach data sharing and cannot communicate patient information outside their own system."
Brailer's Office of the National Coordinator for Health Information Technology has been in flux itself for much of this year. Brailer resigned in May. It wasn't until September that Robert Kolodner took over as interim director for an unspecified amount of time. Still, national groups that are backing RHIOs are confident that the situation will be sorted out.
"There is some delay," acknowledges Janet Marchibroda, CEO of the eHealth Initiative, an association that promotes the use of interoperable information technology in health care, "but I don't think it's a cause for alarm. The IRS is trying to get its arms around what these new entities are."
The transition at the national coordinator's office hasn't slowed the proliferation of RHIOs, says Marchibroda. In a year's time, the number of RHIOs responding to the eHealth Initiative's survey jumped from 109 in 2005 to 165 this year.
Gerry Hinkley, a partner in the San Francisco office of Davis Wright Tremaine who specializes in health and information technology law, says that "The IRS has made a decision internally to treat all the applications for tax-exempt status coming in for health information exchanges as a group and has transferred all of the applications to the national office." Hinkley has been running a working group of the eHealth Initiative to explore the holdup.
The 501(c)(3) recognition roadblock for the not-for-profits wasn't the result of a bureaucratic snag, he adds. For other not-for-profits in well defined fields, the waiting time for tax-exempt status recognition has shrunk to three or four months — a sign that the IRS is taking the need to be responsive very seriously. The issue hasn't been lost inside the maze of IRS offices.
Instead, says Hinkley, the IRS's hesitation is probably the direct result of the work of some of the RHIOs that filed some hastily constructed applications.
"Some of the RHIOs really didn't understand the requirements for 501(c)(3) applications and filed applications that are going to be problematic," says Hinkley. "I believe many RHIOs viewed 501(c)(3) applications as just another form to fill out."
A lot of those folks, he added, didn't fully understand what is required to achieve recognition of 501(c)(3) status.
"If a greater understanding of the issues had existed for many at the outset, I think we might have avoided this delay." As a result, he adds, the IRS flagged a problem and put everyone on hold — including the organizations that might easily qualify for tax exemption.
The IRS appreciates how valuable a 501(c)(3) designation is, says the lawyer. And there are a lot of people who would like to get their hands on one — whether they qualify or not.
"It's a huge government grant, if you think about it," says Hinkley. "You have to demonstrate that your organization meets the stringent requirements for it."
Seeking clear signals
Hinkley isn't exactly sure how many RHIOs have been directly affected. Maybe 10 or 15, he speculates. But gaining tax-exempt status is an essential part of the preferred business model for most of the RHIOs, he adds, and he believes there is also a lineup of exchanges that have now decided to wait it out and get some clear signals from the IRS before they file.
"Every RHIO seems to want 501(c)(3) status," notes Hinkley, "and few are adopting other models. The funding for RHIOs tends to be grants and donations from other not-for-profits and governmental agencies, which tend to require tax-exempt status for their grantees."
Many of the problems that triggered the delay date back to the spring, adds Hinkley. And he wouldn't be surprised if it takes the IRS a full year to resolve the situation.
"A revenue ruling would be ideal," he says, with clear guidance on what RHIOs need to do to obtain their tax-exempt status. Barring that, any IRS guidance on individual applications will give the eHealth Initiative helpful signals about the IRS's position. And this should be helpful to those finalizing business plans and preparing applications."
In the meantime, Hinkley's working group has suggested a meeting with the IRS. While the initial response was not negative, no meeting date has been set.
They're not the only ones waiting.
We queried the IRS on this matter 10 days before deadline. We were promised a prompt response, but none came by press time.
---
Our most popular topics on Managedcaremag.com
---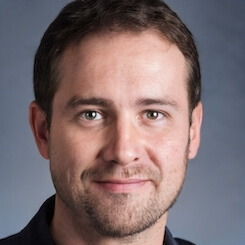 Paul Lendner ist ein praktizierender Experte im Bereich Gesundheit, Medizin und Fitness. Er schreibt bereits seit über 5 Jahren für das Managed Care Mag. Mit seinen Artikeln, die einen einzigartigen Expertenstatus nachweisen, liefert er unseren Lesern nicht nur Mehrwert, sondern auch Hilfestellung bei ihren Problemen.