Some in government question the propriety of physicians steering patients into facilities that the doctors partly own.
Back in the late '90s, MedCath opened up one of its pioneering cardiac hospitals in Dayton, Ohio, a community of about a million people. And it didn't take long for Tom Breitenbach, president and CEO of two general acute care hospitals operating nearby as Premier Health Partners, to begin feeling the effects of new competition.
Since then, he says, his hospitals have felt a steady drain of the most lucrative patients in town. Added up over time, he says, it amounts to "millions of dollars." For a business that's been operating on a 2-percent margin for the past five years, that kind of financial bleeding can hurt — bad.
"I just think it's intriguing that when these for-profit specialty hospitals target a town, why is it only physicians who are asked to invest?" asks Breitenbach.
(A recent report in the Dayton Business Journal, while noting that the number of heart patients treated by one of the hospitals in Premier has fallen about 22 percent since MedCath came to town, also says that a recent bond rating indicates that Premier is "flush with cash.")
Very selective
Still, the MedCath hospital, Breitenbach claims, has been very selective in tapping the kind of cases that net hospitals a solid return, the kind of money it takes to subsidize all the money-losing things community hospitals do — like trauma care. And if the specialty hospitals skim off the most lucrative patients, then other facilities are left with the sickest patients who are least likely to pay.
Specialty hospitals with physician investors aren't just a thorn in Breitenbach's side; in the last two years they've begun to spread all over the country. MedCath has 10 facilities around the country and has plans to build many more. And the company's success has been breeding competitors forecasting handsome returns in partnering up with physicians who have access to high-margin patients.
Putting up a fight
But the general community hospitals are putting up a fight. Armed with a freshly printed report from the General Accounting Office that backs up many of their economic arguments, the American Hospital Association and about a dozen state hospital associations have been crafting legislation that takes direct aim at the specialty hospitals' business plan.
In Ohio, for example, hospital execs like Breitenbach decided to promote a new law that would make it illegal for doctors to refer patients to inpatient hospitals in which they have a financial interest. And the Ohio Hospital Association isn't shy about its goal: It wants to stop more specialty hospitals from being built.
"That is clearly the focus of our board — to halt proliferation," says the OHA's Mary Yost. "Probably we're like a number of states in that there are more in the works than are actually operating."
The OHA made its move last summer, after reviewing a series of possible regulations circulated by the national association, says Yost. Among the other scenarios:
Require doctors to disclose financial interests to their patients.
Create mandatory transfer agreements requiring the niche facilities to send a patient to a full-service hospital in the event of a medical emergency.
Open up investment opportunities to the public rather than restrict them to physicians.
Back in Washington, D.C., meanwhile, the AHA has been pushing for federal legislation that would require a more formal transfer procedure for patients, require all specialty hospitals to support the emergency services they rely on, including on-call coverage by their specialists, and enforce comparable standards of care. The association says this law closes some loopholes that give specialty hospitals an unfair competitive advantage.
"To the degree that you get rid of preferential treatment, it is less lucrative," says Ellen Pryga, director of policy development at the AHA. "Why should they have a more lucrative environment than we do when we're providing the safety net?"
"I'm all for a level playing field," responds David Crane, president and CEO MedCath. But Crane also knows when someone is targeting his bread-and-butter patient: "I'm sure," he adds, "they would rather we didn't exist."
Marshaling forces
To make sure he not only continues to exist but thrives as well, Crane has been marshaling forces of his own.
"We're going to spend equal amounts of time and energy to educate legislators about the facts," says Crane. "We are licensed exactly the same way they are, operate under the same rules they do, offer better quality care cost-effectively, and that seems like a good thing to me."
Managed care companies have been quick to pick up on the trend as well, says Crane, with MedCath inking deals binding them to "as many managed care companies as they can in a cost-effective way."
To back up their quality claims, MedCath points to a study by independent analysts at the Lewin Group that compared their performance to community hospitals.
The specialty hospitals won hands down: With a higher concentration of severe cardiac cases, they reported lower mortality rates, discharged more patients to their homes (a case for reducing Medicare expenditures), and transferred a lower percentage of patients to other facilities. And the same study concluded that MedCath was doing better in 2001 than the year before.
Better care, rising quality, lower costs. Everything Medicare would like to see, right? Not quite. Tom Scully, chief of CMS, has told reporters that while he doesn't have any problems with specialty hospitals in general, he's opposed to seeing physicians steering patients into facilities they have an ownership interest in.
The community hospitals also have some powerful allies in Congress, including House Ways and Means Chairman Bill Thomas, a California Republican, and Rep. Jerry Kleczka, a Wisconsin Democrat, who have been pushing the federal legislation. They originally called for the newly released GAO report that endorses many of the hospitals' biggest complaints.
"This study suggests that specialty hospitals intentionally cherry-pick the healthiest patients so providing care won't be as expensive," says Kleczka. "Such a strategy ensures that full-service community hospitals bear the brunt of providing the most costly care…."
The problem, explains Pryga, is that Medicare structures its reimbursements under a DRG — diagnosis related group — rate. The agency pays for a cardiac procedure the same way regardless of its severity, with the assumption that the law of averages will make it all even out. But if niche operators open up and use physician-investors to steer the less-severe cases in their direction, community hospitals end up fielding an unequal proportion of expensive cases.
And in 21 of the 25 hospitals studied by the GAO, says Pryga, there was clear statistical evidence that the specialty hospitals were treating lower proportions of severely ill patients.
Physicians' stake
Whether the hospital association succeeds or fails in bottling up the specialty hospitals may have more to do with the fight put up by physicians than niche operators like MedCath.
"Even where there might be groups of physicians who agree with us that physician-owned specialty hospitals are not the way to go, there is still some distaste for a Stark-type law that says they cannot refer patients," says Yost.
And when it comes to lobbying, the physicians are well known for wielding powerful influence of their own.
More like this
M.D. Report Cards May Be Based On Too Few Visits
---
Our most popular topics on Managedcaremag.com
---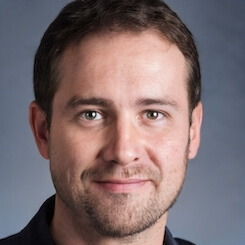 Paul Lendner ist ein praktizierender Experte im Bereich Gesundheit, Medizin und Fitness. Er schreibt bereits seit über 5 Jahren für das Managed Care Mag. Mit seinen Artikeln, die einen einzigartigen Expertenstatus nachweisen, liefert er unseren Lesern nicht nur Mehrwert, sondern auch Hilfestellung bei ihren Problemen.