Physicians' well known reluctance to invest in office computer hardware and software is costing health plans money. How to get the docs' attention?
Now is the time for health plans to encourage hospitals, physician groups, and other providers to embrace electronic transactions. Only forceful action by plans can assure that the health industry will achieve the savings possible under the Health Insurance Portability and Accountability Act of 1996 (HIPAA). Accordingly, health plans need to carefully consider the return on additional spending that will be necessary to gain provider participation.
Strong leadership is crucial, since the greatest number of HIPAA-related transactions are between health plans and physicians. Further, while health plans are quick to realize the value of electronic transactions, physicians remain focused on the provision of medical care. Given their different priorities, physicians can be slow to appreciate the benefits of electronic transactions and see information technology (IT) investments as a costly diversion from service objectives. As a result, health plans must lead the push for administrative simplification.
Aggressively implementing the right strategy can transform the administrative relationship between health plans and physicians and hospitals from costly voice-and-paper procedures to much less expensive electronic communications and transactions. The opportunity to embrace intelligent claim technologies with electronic transactions may result in even greater health plan savings, but provides fewer apparent benefits to physicians and hospitals who are a necessary part of the transaction. Health plan leadership is especially crucial in working with individual and small group practices that have been slow to adopt new technologies because of the lack of immediate apparent benefits. These group practices can account for a major portion of health plan administrative costs because of the large number of transactions they conduct in total.
Issues that health plans should consider in this transformation include:
the strategic approach to gaining hospital and physician participation;
the potential return on investment (ROI) from improving payer and provider electronic connectivity; and
the implementation process.
Strategic approach
Health plans may consider three strategic approaches in working with their physician and hospital partners:
wait and see;
mandate electronic transactions with provider networks; and
provide incentives.
The wait-and-see option has the advantage of minimizing additional resource commitments, at least for now. Market forces eventually will force the use of standard electronic transactions. Health plans, however, will incur significant costs in dealing with large numbers of transactions from the numerous small players.
Medicare has mandated electronic transactions for hospitals and large physician groups, and some large health plans are following the same path. This strategy has the advantage of moving quickly with little additional investment to achieve potential savings from e-health through economy of scale.
While mandates may seem a simple solution for health plans with clout, the actual experience has been quite different. Working with a large number of payers on establishing payer-provider electronic connectivity, we at Milliman USA have found that requiring electronic transactions has been especially costly for provider relations. Smaller physician practices may expect the health plan to provide the necessary technology or may even sever their connection with the health plan. Requiring electronic submissions is more successful in working with hospitals and larger organized medical groups for which the cost-to-benefit ratios of e-health are clearly more favorable and which have the necessary technical expertise in-house.
Some payers have dealt with provider participation problems by focusing on larger organizations — such as the Medicare rule requiring electronic submissions only from hospitals or ambulatory centers with more than 25 full-time employees or physician offices with more than 10 full-time employees — or by planning for limited provider participation in most electronic transactions. In the latter situation, a health plan may require electronic submission of claims but still respond to telephone eligibility inquiries and pay claims with paper checks.
The third alternative — offering incentives for wholesale adoption of electronic communications — has the greatest potential for reaching smaller practices but requires the most careful analysis.
Participation incentives
Health plans may consider several types of incentives:
improved provider feedback and more accessible information;
faster turnaround times on inquiries and payments; and
direct financial payments for electronic connectivity.
Existing incentive programs most often rely on the promise of quicker payments and improved access to information. This traditional approach appears to have worked best on the already converted, such as many hospitals, but has fallen short for the majority of physician practices that have been slow to perceive that the benefits outweigh the cost of changing administrative practices. Further, prompt-payment laws have often lessened the potential advantages of promised faster turnaround times.
Administrative costs vary much more by the number of transactions than the amounts of the individual transactions. Therefore, plans need to develop incentives for small physician practices, since they file a large share of the plan's claims. To change physician behavior significantly, health plans should consider sharing the savings they accrue through elimination of paper. Ways this can be done include awarding bonuses for using electronic transactions, comparable to the rewards health plans are developing for quality of care and increasing the payment per claim for providers that agree to conduct entirely through electronic transactions.
Financial rewards can overcome providers' inertia in changing business practices. Health plans may also design such rewards to target provider segments for which the incentives will have the greatest effect and that account for a high volume of claims, such as primary care doctors.
Save $3 per claim
Kent Sacia, a Milliman health care technology consultant, reports that the difference in cost between paper and electronic transactions is considerable. He has found the median cost of a paper claim transaction to be in the $4.50 to $5 range per claim while the median costs for an auto-adjudicated electronic claim is in the $1.60 to $2 range, including audit, coordination of benefits, and claim management. Total paper claim costs can range as high as $15 when including all operational and executive management costs. Plans need to weigh not just the cost of a paper claim submission, but also eligibility and claim status inquiries and the claim payment — including the explanation of benefits and the actual payment check.
In addition, improving the quality of claims data through electronic transactions allows health plans to benefit from better claims checking capabilities in areas such as fraud where potential savings can be significant. For example, the Blue Cross and Blue Shield Association estimates that between 5 and 10 percent of all health claims submitted nationwide may be paid incorrectly because of fraud or abuse. The National Healthcare Anti-Fraud Association estimates at least 3 percent of health care costs may be lost to fraud, and other fraud estimates run as high as 10 percent.
Better fraud control requires improved claim management such as the use of data-driven provider verification tools and neural network technologies that include built-in learning processes for evaluating claim fraud. For such claim checking, paper claims must be converted to electronic and, generally, the more data elements from the claim that are captured electronically, the greater potential for evaluating the claim. Converting paper claims can result in additional expense, errors, and delays.
Health plans have a number of options for improving claim management and have a wide variety of databases and rules for evaluating claims in the adjudication process from which to choose. They may develop their own algorithms or turn to vendors that will identify problem claims in return for fees based on percentage of savings.
Furthermore, plans seeking to identify abusive billing, or even minor upcoding, do not need to depend on controversial edits, such as those that are the subject of a class action suit brought on behalf of the nation's 700,000-plus physicians claiming that the country's largest insurers were engaged in fraudulent computer processing of claims. Instead, health plans can protect themselves by relying on widely supported rules promulgated by the Centers for Medicaid and Medicare services, the American Medical Association, and the national Correct Coding Initiative, which have wide health care industry participation that includes providers.
Client savings reported by one vendor, TC3 Health, for its prepayment claim audits is indicative of the potential of improved claims checking.
These are gross savings; health plans need to consider payments to the claim auditor for conducting the review (which can equal, for example, one-third of savings) and other implementation and processing costs in determining net savings. Since health plan administrative costs are likely to be around 10 percent of claims, saving even a few percent can cover a large proportion of administrative costs and make the difference between an unsuccessful and a highly successful plan year.
The best health plan approach may be to do an analysis and choose a strategy as soon as possible rather than to delay until the environment or competition forces a change. In some markets, a wait-and-see approach could result in competitors gaining significant cost advantages or jeopardize a plan's financial health. Health plans that work primarily with hospitals and large physician groups and maintain good provider relations may be able to move quickly with contractual mandates, but the benefits are likely to be limited. A financial incentive program has the potential for reaching the largest number of providers, although it requires careful analysis of costs and investment returns.
Calculating ROI
Plans need to quantify at least two savings components, to evaluate other benefits, and then to determine reasonable incentives and potential additional administrative costs. Savings can come from moving from paper to electronic processing, and from applying electronic intelligence to claims management and payment integrity. Improvements in provider relations from more accurate provider reporting and faster claim and inquiry turnaround times are also benefits, but are more difficult to measure.
In calculating savings from transactions, payers should consider the potential for each of the seven current HIPAA standard electronic transactions between payers and providers (retail pharmacy transactions are another category that would apply in some cases).
Thus, for a small hypothetical health plan with approximately 150,000 participants, and assuming no increase in volume, the per-transaction savings estimate calculations might look like the data in the table below.
Claim audit savings as a percent of paid claim dollars
Savings area
Percent saved
Fraud and abuse
1-2
Intelligent claims audits
1-4
Coordination of benefits
1-2
Health plans have already made the necessary investment in developing transaction capabilities to meet HIPAA's mandates. Therefore, additional infrastructure costs should be relatively small, except for any direct savings shared with providers as a participation incentive. The additional short-term costs for expanding participation levels may involve distribution of explanatory materials or managing additional provider inquiries regarding submission protocols.
Savings from the application of electronic intelligence may vary, but even small savings per claim can have a large effect on administrative costs because total claims are so large. To illustrate this point, the table on this page uses an estimate of $100 million in annual claims and conservative assumptions based on the experience of TC3 Health (this vendor does not charge set-up or implementation fees so such a cost is not indicated on the table).
Potential annual savings from improved claims management
Savings category
% of claim dollars
Savings
Fraud and abuse
2%
$ 2 million
Coding*
3%
$3 million
Improved coordination of benefits
1%
$1 million
Gross savings
6%
$6 million
(Less administrative costs and vendor fees)
(2%)
($2 million)
Net savings
4%
$ 4 million
* Includes unbundled procedures, duplicates, visit code level problematic coding; new patient visit level
Implementation process
Health plans need to move quickly and methodically to secure provider involvement.
For each health plan there is a price at which the investment can produce the maximum return, taking into account objective and subjective factors such as:
current and potential provider participation levels in electronic transactions;
health plan leverage with the provider community;
administrative costs related to different provider segments (i.e., primary care physicians, rural providers, specialists);
expected provider participation rates by provider segment brought about by different participation strategies;
incentive costs by provider segment for increasing participation electronic transactions;
implementation costs; and
when in-house capabilities or resources are limited, outsourcing functions to e-health vendors who can help connect electronically with the provider network.
After selecting a strategic option, a health plan should specify actions, resources, and time frames. The process should tie the results of actions to measurable outcomes, including changes in administrative performance benchmarks, provider participation rates, and expected financial returns. Implementation may include, usually in this sequence:
select strategy;
calculate ROI;
list objectives;
establish performance benchmarks;
develop objectives for physician and hospital participation;
get health plan staff to accept program;
involve key departments, including finance, information technology, and provider relations;
prepare a provider participation plan;
implement necessary internal changes; and
implement provider participation plan.
Bottom line
In implementing HIPAA's administrative simplification requirements, health plans have the opportunity to rapidly reduce costs and improve provider relations through better reporting and claims management. Critical to the success of this effort is health plan willingness to lead the transformation and share the rewards of e-health with providers, based on expected savings and benefits.
A clear reward structure is especially crucial for involving small, technologically primitive physician practices that constitute a small portion of total claims dollars but are responsible for a disproportionate amount of health plan administrative costs. A health plan's administrative simplification initiative requires a careful cost-benefit analysis of the appropriate level of participation incentives and the expected return rate. This will include savings from paper reduction and improved transaction management. Health plans have the tools available to perform this analysis. The need is to act expeditiously to take advantage of the opportunity.
John L. Phelan, PhD, is a health care management and technology consultant at Milliman USA and an industry expert on HIPAA regulations and implementation. He can be reached at John.Phelan@milliman.com
Illustrative savings for conversion of paper to electronic transactions
(a)
(b)
Number of paper/phone transactions
(c)
Average cost
(d)
Current total cost [(b)*(c)]
(e)
Electronic average cost
(f)
Savings per claim [(c)-(e)]
(g)
Portion converted to electronic
(h)
Total savings [(b)*(f)*(g)]
Eligibility verification (incoming/outgoing)
200,000
$1.50
$300,000
$0.10
$1.40
80%
$224,000
(270/271)
Pretreatment authorizations
50,000
$1.50
$75,000
$0.75
$0.75
80%
$30,000
(278)
Claim status inquiries — incoming/outgoing
120,000
$1.00
$120,000
$0.10
$0.90
80%
$86,400
(276/277)
Claims submissions (includes management of misdirected claims)
600,000
$1.00
$600,000
$0.40
$0.60
80%
$288,000
(837)
Claim payments
400,000
$2.00
$800,000
$0.95
$1.05
80%
$336,000
(835)
TOTAL
$1,895,000
$964,4000
Note: The number of the HIPAA standard transaction is in parenthesis in the first column.
---
Our most popular topics on Managedcaremag.com
---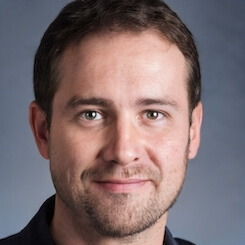 Paul Lendner ist ein praktizierender Experte im Bereich Gesundheit, Medizin und Fitness. Er schreibt bereits seit über 5 Jahren für das Managed Care Mag. Mit seinen Artikeln, die einen einzigartigen Expertenstatus nachweisen, liefert er unseren Lesern nicht nur Mehrwert, sondern auch Hilfestellung bei ihren Problemen.