Blue Cross Blue Shield of Montana has hired a third-party patient advocacy company to look into disputes. Looks good for patient satisfaction.
Too often, health plans are portrayed as playing a shell game with benefits, hiding just what covered services members are entitled to. As any executive who attends social gatherings knows, this impression is not just a delusion found on society's fringe (a certain filmmaker with a flair for self-promotion comes to mind).
One insurer is trying something new to battle this perception. Unlike media corporations such as the New York Times and CBS News, which created ombudsmen positions after the damage was done, Blue Cross Blue Shield of Montana has hired an impartial third party, a patient advocacy company, to go to bat for its members.
That company, Health Advocate, not only helps members navigate the often confusing managed care maze, but even assists their parents and parents-in-law to do likewise. Further, the company pleads the case for members who challenge denial-of-care decisions that Health Advocate thinks were unwarranted.
Abbie Leibowitz, MD, a former chief medical director at Aetna and one of Health Advocate's founders and chief medical officer, says that in a cynical time, Health Advocate's impartiality helps to tackle questions before they become confrontations.
"We fill the gaps that trap some people," says Leibowitz. "We make the system work. We say we advocate for the right answer and that means the subscriber does not always get what he wants. But at least he hears it from a qualified, impartial, third-party expert with no vested interest to protect and that makes all the difference."
Begins next year
Under terms of the agreement, the 240,000 members of BCBSMT will be given access to Health Advocate's services next year. Those services will also be offered to Medicare beneficiaries served by the health plan. The advice will also be made available to the parents and parents-in-law of employees — a move being described as a true innovation.
"After all, it is far more likely that what will distract you and keep you from doing your job at work today is dealing with your mother's or your father-in-law's problem, rather than your own," says Leibowitz.
The movement is gaining momentum. Health Advocate has several such contracts with plans, but the deal with BCBSMT is by far the largest.
Though BCBSMT had the foresight to contract with Health Advocate, says Leibowitz, it is employers, of course, who actually carry the costs.
"Our usual market is employers who see the value of helping their employees deal with the health care system and we serve more than 550 clients large and small across the country, but the idea of offering Health Advocate through health plans is an exciting opportunity for us," says Leibowitz. "The service typically costs between $1.50 and $4 per employee per month, when sold to employers, depending on the size of the group. The health plans and jumbo accounts pay somewhat less. The employer benefits from medical cost savings [if it is self-insured] and by productivity gains from keeping employees at work instead of trying to deal with these issues."
'Perfect support service'
Peter J. Babin, BCBSMT's president and CEO, is excited by the added service his members will get thanks to Health Advocate.
"In an era where consumers want to be more directly involved in their own health care and get the most from it, Health Advocate is the perfect support service, given its expertise and personalized approach to helping individuals," says Babin.
Health Advocate helps patients identify specialists for complex medical problems, steers people to the best hospitals, helps in care coordination, and locates resources in the member's community that could fill in the gaps of coverage not included in benefit packages.
"About 50 percent of what we do involves helping individuals with clinical needs — accessing care, making appointments, understanding a clinical condition, arranging second opinions and consultations, communicating with providers, and so forth," says Leibowitz. "The other 50 percent is administrative and involves billing, claims and benefit issues. It also includes helping with issues like how to use a mail order drug benefit or explaining the Medicare drug discount card program."
Personal health advocate
The services are funneled to the patient through the intercession of what the company calls a personal health advocate — usually a nurse who stays in contact with the member until the particular problem is resolved. According to the company, the clinical help the personal health advocate will provide includes:
Helping members understand tests, treatments, and medications recommended or prescribed by physicians.
Facilitating the transfer of medical records, X-rays, and lab results before a scheduled appointment with a new physician.
Arranging for home-care equipment after discharge from a hospital.
Facilitating a review of test results with another physician for confirmation of diagnosis.
Consolidating a multiple-day testing schedule for members with special needs.
Arranging hospice and other services for terminally ill patients.
Facilitating transfer from a community hospital to a tertiary care facility.
Health Advocate also helps members deal with nonclinical issues associated with care. The administrative help that Health Advocacy provides includes:
Researching a member's outstanding out-of-pocket responsibilities and resolving errors with providers and/or the member's health plan.
Correcting balance-billing problems.
Correcting charges incorrectly applied to the member's deductible.
Resolving eligibility problems and benefit and claim denials.
Coordinating benefits between dental, medical, workers compensation, and disability carriers.
Assuring correct application of provider network status.
Correcting errors in processing of "blind" network provider discounts.
Resolving coordination-of-benefits disputes between carriers.
Satisfying plan requests for copies of referrals.
Providing correct member insurance information to providers.
This doesn't mean that the health plan has closed down its in-house customer service department, says, MaryKay Puckett, BCBSMT's director of marketing. Far from it.
"Members are still encouraged to call our toll-free number in which our customer service reps will direct them to contact Health Advocate if they are in need of services Health Advocate provides," says Puckett.
As mentioned at the outset, this is a cynical era — but even healthy skepticism might lead some laymen to question whether a company hired by a health plan can retain impartiality. To that, both Health Advocate and BCBSMT answer with a resounding "yes." In Health Advocate's case, keeping a mediator's pose is in the company's long-term business interests.
"We are positioned like the Good Housekeeping or NCQA seals of approval," says Leibowitz. "Our presence allows the health plan to say to a member, 'Look, we think we do a really good job meeting your needs, but meeting your needs is so important to us that we've entered into a relationship with this independent third party advocacy group. So if there is ever a problem you face that you can't resolve, or that we haven't resolved for you, you can call them.' To which Health Advocate adds: 'And by the way, your health plan isn't going to help you with your mother or your spouse's issues if they are not plan members. But we will!'"
Leibowitz says that 9 out of 10 of the cases that members take to Health Advocate can be resolved without the need to go through the appeal process.
Right of appeal
"Of course the member can always appeal if he wants to, regardless of what happens in our interactions with him and the plan," Leibowitz quickly adds. "We look at the issue and if it is clear — based on the plan's policies and the member's benefits — that a denial was wrong, we bring that to the plan's attention. If the plan acted correctly, we explain to the member why he doesn't have the benefit he thinks he has.
"Coming from us as an independent third party, it carries more weight. If the area is gray or questionable, we will help the member frame his appeal and work with him through the process. But the plan makes the final call. We just try to make sure the right answer is reached."
MANAGED CARE 
October
2004
. ©MediMedia USA
---
Our most popular topics on Managedcaremag.com
---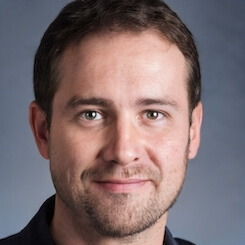 Paul Lendner ist ein praktizierender Experte im Bereich Gesundheit, Medizin und Fitness. Er schreibt bereits seit über 5 Jahren für das Managed Care Mag. Mit seinen Artikeln, die einen einzigartigen Expertenstatus nachweisen, liefert er unseren Lesern nicht nur Mehrwert, sondern auch Hilfestellung bei ihren Problemen.