Boutique medicine is dysfunctional, but probably not unethical — so long as the lucky patients understand that they're not necessarily paying for better care.
MANAGED CARE 

October

 

2004

. ©MediMedia USA
Boutique medicine is dysfunctional, but probably not unethical — so long as the lucky patients understand that they're not necessarily paying for better care.
Michael S. Victoroff, MD
I want credit for the saintly discipline I have exhibited by ignoring the contemporary phenomenon of "boutique medicine." This was based on the advice we give to parents: "Don't react to behaviors you wish to extinguish." But recently, I came across some commentary that characterized boutique practice as "unethical," and one of my hot buttons ignited in reflex.
The statement that got me lit was from a sincere, social-conscience type, and boiled down to something like this:
"Concierge practice is immoral because it betrays a public trust. Since taxes subsidize a large part of the cost of physician education [true], we have a right to expect graduating doctors to enter conventional modes of practice, and not exploit and waste our investment by practicing in a luxury format that excludes them from the stream of ordinary commerce."
Yikes, comrade. So, what do you think of those NBA preschools called "state universities?"
Background
For those just emerging from cryogenic storage, "boutique medicine" is an ironic and mildly pejorative reference to something more euphemistically labeled "concierge practice." (And, yes, Virginia, there is an American Society of Concierge Physicians.) Devotees of this art define it blandly as, "Health care practitioners having direct financial relationships with patients." You have to understand the background to appreciate the disingenuousness of this statement.
The concierge physicians peddle pampering: Easy access to a personal physician (for example, a direct cell-phone number), house calls, accompanying patients to see specialists, extended office visits, "executive physicals," and a host of "premium services and amenities" that essentially amount to spa treatment. Elvis and Oprah wouldn't find anything new here.
But, a modern twist makes the CP trade a novelty. These services are prepaid. Yup, we're talking "retainer" medicine here, same as in an HMO. The difference is that CP practices mainly just provide what might loosely be called "general practice" services — at a ludicrous price. What a CP patient gets, at fees ranging from $1,000 to $13,000 per year (on top of other health care expenses), is — a medical butler.
The attraction
CP may sound like nirvana to primary care physicians, who are otherwise pretty much locked out of the cash niches like derma-botoxicology and the extortionate fee-for-CPT hardware stores like cardiology and radiology. You won't see those guys opening up herbal spas because they don't need to. They own diagnostic centers.
CP lets primary care doctors see a handful of patients per day depending on their mutual level of hypochondriasis. It indulges patients who crave attention, and are able to pay for it. CP potentially provides PCPs with a specialist-level income without having to endure another annoying residency. It's the joy of Amway, with the prestige of being addressed as "Doctor."
The actual health care that occurs in a CP boutique can vary from services that are standard fare to things completely irrelevant to evidence-based medicine. The pace — and the price — are the difference.
The CPers can't claim to provide better outcomes. They don't have access to better science, better procedures, or better drugs. They don't pay lower malpractice premiums. But they are able to convince themselves and their posh clientele that they are providing better "care," and it's clear what they mean.
Unethical?
The boutique model demonstrates what you would get if you eliminated all performance measures from medical practice, aside from physician and patient satisfaction, and let those two find equilibrium through pure market forces.
But is this frivolousness unethical? Come on. This is America. You can buy a bottle of tap water here for $7.50. Nevertheless, there have been outraged comments from some (no doubt envious or puritanical) quarters.
And, the AMA even felt moved to issue an opinion essentially reminding CP physicians that they must uphold the same ethical standards as their less glitzy brethren. But my heavens, the mere fact that something is an outlandish rip-off doesn't make it unethical. Socially dysfunctional, maybe.
High cost medicine is nothing new for the royal class. All CP does is bring it within reach of the middle class, like condominiums in the Hamptons. How could this create an ethical problem for anybody but Karl Marx?
Ironically, one argument that HMOs are unethical rests on the claim that pre-payment, itself, is an incentive to withhold care: "Under capitation, providers are tempted to maximize revenue by not delivering services that are needed."
This charge could be levied at CP because its incentives are identical. But CP has an intriguing rebuttal: "Look, my fees are so high that I don't need to cheat."
This attack is usually made by people who do not admit that fee-for-CPT payment provides a symmetrically unethical temptation to foist services that aren't needed.
Moreover, the dysfunctional fee-for-CPT system that is the basis of most payment today actually manages to create conflicts of interest in both directions. It rewards unnecessary treatments that have well-reimbursed codes and discourages needed treatments that don't have reimbursable codes.
Ultimately, the only unethical thing I can see about boutique practice is the deceptive claim that it actually represented an improvement in care. But unsupportable advertisements of "quality" aren't limited to luxury practices. No, for the most part, CP practice just isn't unethical.
But it might be illegal….
This possibility rests on the claim that the CP fee is an instance of balance billing. This would make it a violation of Medicare and Medicaid statutes, and possibly a breach of contract under many private insurance agreements. Legal experts and regulatory bodies are currently analyzing this proposition with feverish glee.
Won't hold up
My prediction is that this attack won't prevail. Remember, this is the land of discretionary spending. It's not that you can't come up with examples where the CP fee clearly represents double payment for covered benefits.
It's that you can come up with so many examples where it doesn't. If the CP doctor spends an hour discussing someone's prostate, how much of that is ordinary care, covered by the patient's insurance, and at what point does it become an uncovered benefit? After two hours? Three? It's unanswerable. The bottom line is that CPers have likely spied a loophole in the law that will let them pillage like corporate CEOs`.
Somebody once told me that in ancient China, physicians used to be paid a stipend as long as their patients remained healthy. If the patients got sick, payment stopped. I have to look at one of those CP agreements. Do the survivors get a refund if the patient dies during the contract year? I'll bet that didn't happen in poor Elvis's case.
Michael S. Victoroff, MD, is a family practitioner in Denver who has also been an HMO medical director.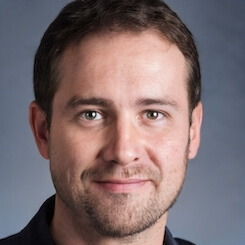 Paul Lendner ist ein praktizierender Experte im Bereich Gesundheit, Medizin und Fitness. Er schreibt bereits seit über 5 Jahren für das Managed Care Mag. Mit seinen Artikeln, die einen einzigartigen Expertenstatus nachweisen, liefert er unseren Lesern nicht nur Mehrwert, sondern auch Hilfestellung bei ihren Problemen.