New understanding of the causes of peptic ulcer disease offers a dramatic opportunity for cost saving with improved quality. But disease management for ulcers is still in its infancy.
If managed care is giving you figurative ulcers, at least it offers the promise of helping you treat real ones, too. Many physicians are now aware of the recent discovery that it's not job stress, tequila or chicken cacciatore that's at the root of most peptic ulcer disease, but a spiral-shaped bacterium called Helicobacter pylori. But the next step in the ulcer treatment revolution–implementing the treatment protocols that give managed care its best clinical rationale–is just getting started.
In one sense, it's ironic that peptic ulcer disease hasn't yet become one of the star subjects of "disease management," a programmatic approach to improving the coordination and efficiency of care while reducing cost. After all, the condition would seem to have all the necessary credentials: It's chronic, it's widespread, it can be controlled well by drug therapy and the costs and effects of its treatment can be measured easily.
But in another way it's understandable that asthma and diabetes have grabbed the early disease-management headlines. They provide faster bottom-line returns and their outcomes can be measured more quickly, according to Michael Tocco, R.Ph., executive vice president of the Institute for Contemporary Pharmacy Research (ICPR) in Waltham, Mass.
"Managed care organizations are doing various pieces of disease management for ulcers, but few are doing the whole gamut, from screening all the way through patient education and studies," he explains. It is often the cost of a full-blown program that prevents managed care organizations from putting one in place, Tocco notes.
Nearly 25 million Americans suffer from peptic ulcer disease. Each year, from 350,000 to 500,000 cases are diagnosed and more than a million ulcer-related hospitalizations take place. The direct cost of the disease to the U.S. health care system exceeds $2 billion per year, and indirect costs such as missed work days are more than $500 million, estimates the American Digestive Health Foundation.
For decades, the medical community tied ulcers to stress, smoking, drinking and rich food, and patients continue to make these connections. A recent survey, for example, indicates that nearly 90 percent of Americans with digestive disorders believe stress contributes to ulcers; 60 percent think diet is a factor.
As we now know, neither belief reflects the full picture. In February 1994, the National Institutes of Health held a consensus development conference and confirmed research findings from the 1980s that Helicobacter pylori underlies most ulcers, though its presence doesn't invariably cause them. "With the exception of patients with gastrinoma and those taking nonsteroidal anti-inflammatory drugs, more than 95 percent of patients with duodenal ulcers and more than 80 percent of patients with gastric ulcers are infected with H. pylori," reports the October 1995 issue of the New England Journal of Medicine.
Damage induced by drugs
The other major cause of the disease is the long-term use of nonsteroidal anti-inflammatory drugs. Statistics presented at a recent Food and Drug Administration Arthritis Advisory Committee hearing indicate that NSAID-induced gastrointestinal damage accounts for 15 to 35 percent of all ulcers. The committee recommended alternatives to NSAIDs, a reduction in the dose of NSAIDs or use of misoprostol, a synthetic prostaglandin that protects the mucosal lining and markedly reduces the incidence of NSAID-induced ulcers.
Under the NIH conference recommendations, patients with a new or recurrent ulcer–as well as symptom-free ulcer patients on maintenance therapy–should be tested for H. pylori. Endoscopic exams can determine the presence of H. pylori, and a blood test also detects it.
If H. pylori is present, patients should be treated with antibiotics as well as anti-ulcer medication, the conference recommended. Antibiotics such as amoxicillin and clarithromycin have been shown to cure ulcers through eradication of the bacteria.
Acid blockers, the traditional treatment, do help heal the ulcer by reducing acid in the stomach. These medications, such as cimetidine, ranitidine, famotidine and nizatidine, deliver their healing power as long as the patient takes them. But the recurrence rate, once the acid blocker is discontinued, is about 80 percent within a year. That means lifelong maintenance dosages.
When antibiotics are administered to eradicate H. pylori, however, ulcers do not reappear in 85 percent of cases. Archives of Internal Medicine has published a model estimating that indirect and direct costs of ulcer treatment with antibiotics are $925 over 15 years, compared with $11,579 for maintenance doses of acid blockers. With surgical procedures, the cost of traditional therapy would be even higher.
A number of regimens of antibiotics and acid blockers are possible in treating ulcers caused by H. pylori (see chart on page 35) and often the multiple nature of the therapy confuses patients. An optimal therapeutic regimen has not been defined clearly, and no drug therapies yet carry a final Food and Drug Administration-approved indication for the bacterium. But the goal of an approved therapy drew closer in December, when the Anti-Infective and Gastrointestinal Drug advisory committees to the FDA recommended approval of dual therapy with clarithromycin and either omeprazole or ranitidine bismuth citrate to eradicate H. pylori in ulcer patients.
At first, many physicians were skeptical of the research findings that now promise to revolutionize ulcer treatment. "It seemed counter-intuitive that ulcers would be caused by a bacterium," says Peter Churgin, a family doctor with Cigna HealthCare of Arizona. "For years we treated ulcers successfully with acid blockers. But many patients would have recurrent disease, which was frustrating."
Churgin says acid blockers are still his first approach in treating an ulcer patient without a history of chronic problems. But if the condition recurs, he turns to antibiotics to combat the bacterium.
"The remaining obstacle with Helicobacter is the sad fact that it requires three and sometimes four drugs to treat," he says. "I'm reading the research literature with great gusto looking for a regimen where I can give two drugs, because it's very difficult to manage four drugs in one patient. There are increased compliance difficulties and an increased chance of side effects, and we often run into formulary problems. One drug out of the four is bound not to be on the formulary of a particular organization."
Despite these problems, Churgin says, attacking H. pylori is often startlingly effective. "I treat with whatever recipe seems to be the simplest and the most current," he says. "Right now it's clarithromycin, metronidazole and omeprazole. I'm seeing people who have been taking refill after refill of H2 blockers suddenly get better."
While a formal disease management program is not in place at Fallon Clinic, a group-model managed care organization in Worcester, Mass., an algorithm for treating gastroesophageal reflux disease (GERD) and ulcer disease is utilized, says Leslie Fish, Pharm.D., of the organization's clinical pharmacy department. But before antibiotics are administered, the gastrointestinal staff requires that the patient undergo upper endoscopy and a culture be performed to determine if H. pylori is present. "While this adds cost, our GI people are adamant about overutilization of antibiotics," she explains.
Kevin M. Haughton, M.D., an Olympia, Wash., family physician who serves as medical director of a physician-hospital organization called ProHealth Alliance, reports that his "threshold for getting an endoscopy is probably lower than it used to be" because of H. pylori. But Churgin doesn't believe it's cost-effective to insist on proof of the presence of the bacterium in ulcer patients–"partly because it's very expensive to get that proof." Even if the presence of H. pylori is demonstrated beyond doubt, he points out, that doesn't necessarily mean it is the only cause of abdominal pain.
"Certainly there are patients who seem pretty clear-cut, whom it's reasonable to go ahead and treat with antibiotics," agrees Haughton. But he is somewhat more prone to test. "Doctors have used peptic ulcer disease as a kind of waste basket," he says. "Perhaps we've overdiagnosed it a bit. A lot of people have acid reflux, which is just acid backing up into the esophagus. That's not going to get better by treating H. pylori."
A knowledge gap?
Part of the slowness in updating ulcer treatment may be because information on H. pylori's role in ulcer disease is still filtering down to practitioners. PCS Health Systems, a Scottsdale, Ariz.-based pharmacy benefit management company, has issued a report claiming that although more than 90 percent of gastroenterologists know of the new, bacterium-focused treatment of ulcers, fewer than one in four primary care physicians are aware of it.
"Because we haven't had an approved therapy as yet, physicians haven't been reading about H. pylori eradication in journal ads, or hearing much about it from pharmaceutical reps," says David Peura, a gastroenterologist and associate professor of medicine at the University of Virginia. "Say a family practice doctor attends one or two meetings a year, and H. pylori doesn't happen to be discussed at those meetings. He or she might not be exposed to the new knowledge."
The word, however, is spreading fast. Integrated Disease Management Inc., part of PCS Health Systems, which in turn is owned by Eli Lilly, has a disease management program that will be offered for sale to managed care organizations in early 1996, says spokeswoman Bettylu Smith. It will include "patient education, physician-directed screening exams or trials of lower-risk drug therapy." And GlaxoWellcome of Raleigh, N.C., is developing a similar program. Company representatives visit employer-payers to explain disease management and the advantages of integrating the pharmacy benefit into the whole health care benefit, says spokeswoman Romana Jones.
ICPR in has a treatment algorithm for peptic ulcer disease that has been used by Health Information Designs, a drug utilization review contractor, for an ulcer management program for Massachusetts' Medicaid program. And "Rational Therapy: Acid Peptic Disease," the first in a planned series of informative materials from ICPR, will be given to managed care plans and pharmacy benefit managers to distribute to doctors and pharmacists.
Finally, the American Digestive Health Foundation has launched an ulcer education campaign. Organized by the AGA and the American Society for Gastrointestinal Endoscopy (ASGE), the foundation fosters research and provides patient booklets outlining the latest treatment recommendations.
H. pylori consciousness is rising fast. With economists predicting a second wave of competition among health plans in mature markets, this one based not on cost but on quality tested by actual health outcomes, it remains to be seen what exact course of medications will emerge as the most efficient promoter of quality and economy in the management of peptic ulcer disease. But given the potential cost savings involved, it's a good bet that the market will be searching for that optimal treatment in a hurry.
---
Now treating ulcers is easy–but not simple

New knowledge about the causes of peptic ulcer disease unfortunately hasn't yet been matched by wide agreement on a precise treatment regimen. Here are several possible combinations:

Multiple-drug regimens for treating H. Pylori

REGIMEN 1

Bismuth subsalicylate
Two 262-mg. tablets four times a day
2 weeks
Metronidazole (Flagyl)
250 mg. three or four times a day
2 weeks
Tetracycline or amoxicillin
250-500 mg. four times a day
2 weeks
Histamine H2-receptor antagonist
Full dose at bedtime
4-6 weeks

REGIMEN 2

Metronidazole
500 mg. three times a day
12–14 days
Amoxicillin
750 mg. three times a day
12–14 days
Histamine H2-receptor antagonist
Full dose at bedtime
6–10 weeks

REGIMEN 3

Bismuth subsalicylate
Two 262-mg. tablets four times a day
2 weeks
Tetracycline
500 mg. four times a day
2 weeks
Clarithromycin (Biaxin)
500 mg. three times a day
2 weeks
Histamine H2-receptor antagonist
Full dose after evening meal
6 weeks

REGIMEN 4

Omeprazole (Prilosec)
20 mg. twice a day
2 weeks
Amoxicillin
1g. twice a day or 500 mg. four times a day
2 weeks

REGIMEN 5

Omeprazole
20 mg. twice a day
2 weeks
Clarithromycin
250 mg. twice a day or
2 weeks
500 mg. two or three times a day
SOURCE: HELICOBACTER PYLORI: A BREAKTHROUGH IN PEPTIC ULCER DISEASE MANAGEMENT, A SPECIAL REPORT FROM THE AMERICAN PHARMACEUTICAL ASSOCIATION, WASHINGTON, D.C.
Double life for a bacterial culprit?
The discovery of H. pylori's role in causing ulcers was important in itself, but its further implications may be even more profound. Last year, the World Health Organization stated that H. pylori is a class 1 carcinogen–that is, one that has been clearly linked to the development of cancer. And the Consensus Development Conference on Helicobacter Pylori and Peptic Ulcer Disease has called for further investigation of the possible link between the bacterium and gastric cancer. See also Dr. Joel Greenson's Gastrointestinal and Liver Pathology Home Page Extravaganza
MANAGED CARE January 1996. ©1996 Stezzi Communications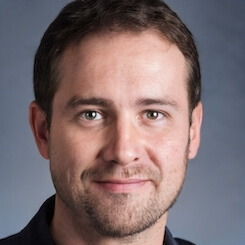 Paul Lendner ist ein praktizierender Experte im Bereich Gesundheit, Medizin und Fitness. Er schreibt bereits seit über 5 Jahren für das Managed Care Mag. Mit seinen Artikeln, die einen einzigartigen Expertenstatus nachweisen, liefert er unseren Lesern nicht nur Mehrwert, sondern auch Hilfestellung bei ihren Problemen.