Electronic prescribing needs standardization before it's adopted by the masses. Start with the format of formulary databases.
Getting four competitors in a room to agree on a set of standards for a formulary database is no easy task, but that's exactly what the National Committee on Vital and Health Statistics, the public advisory body to the Department of Health and Human Services, was trying to accomplish during the HHS's Health Information Technology Summit and National Health Information Infrastructure conference in July.
The conference was spurred by the Medicare Modernization and Prescription Drug Act of 2003, which called upon NCVHS to develop recommendations for uniform standards to enable electronic prescribing.
During the conference, the NCVHS heard testimony from different stakeholder segments such as physicians, patients, technology companies, standards development organizations (SDOs), pharmaceutical manufacturers, health plans, and others. NCVHS will continue to hold hearings, and make additional recommendations in March, 2005.
"One big 'Aha!' seemed to be that there were already standards in existence," says Lee Ann Stember, president, National Council for Prescription Drug Programs (NCPDP), an SDO based in Phoenix, Ariz. "For example, a number of stakeholders testified that the Script standard was already being used to transmit new prescription and renewal requests between pharmacies and physicians."
NCPDP's Script is a transaction standard for the transmission of new prescriptions, renewal requests, and related transactions between the physician and pharmacy.
In cases where standards are being widely used in the marketplace, NCVHS recommended immediate recognition. But there were gaps in standards, and NCVHS recommended further development. These recommendations will be turned into regulations and released for public comment.
One gap involved standards for the formulary database formats. These data are used by electronic prescribing, electronic medical record (EMR), and computerized physician order entry (CPOE) systems to present formulary status to the prescriber while he is making a prescribing decision.
"To my knowledge, there are three formulary formats in the marketplace today," says Sandy White, a vice president of MediMedia Information Technologies, part of MediMedia USA, which also publishes this magazine. "These formats are used by the formulary aggregators operating in the marketplace today: MediMedia, RxHub, CAQH, and ProxyMed. The Council for Affordable Quality Healthcare (CAQH) and RxHub use the same formats, as they recently formed an alliance to distribute their combined formularies."
NCVHS's recommendation was that the four organizations work together through NCPDP to develop a standard for format and file transfer protocol. According to White, this is already in the works. "The goal is to have a standard ready for NCVHS's March recommendations," says White.
White says the standard format would benefit the electronic prescribing, EMR, and CPOE software companies that would have to develop coding and programs for only one format instead of three. This would make it easier for the software companies to use data from more than one formulary aggregator.
Not only would setting standards make electronic prescribing easier to adopt, but providing the technical support for the physician who is using the electronic device will make for an easier adoption period (See "Battling the Learning Curve", below).
Battling the learning curve
It didn't take long before Juris Treibergs, MD, could write a prescription electronically as fast as he could on paper. When the patients came back for follow-up, he got even faster, as just a few clicks on his handheld device allowed him to renew a prescription. It would be fair to say that if electronic prescribing wasn't providing him with a great deal of value, Treibergs would have walked away from it a long time ago.
You see, there were a few inconveniences that this southeastern Massachusetts psychiatrist had to deal with. For example, it took some time for him to create a list of old prescriptions, which was necessary so that the software could alert him if there was an interaction with new prescriptions.
On the other hand, the system led to fewer telephone calls, but didn't eliminate them.
Some physicians abandon their handheld device after the first such challenge. But if they later pick it up and get over a brief learning curve, they eventually become satisfied. Physicians don't see the value until they use it every day.
"This is technology, and there are always going to be 'little glitches.' The key is the support," says Treibergs, who has used DrFirst's Rcopia application since October 2003. "In my case, the company responded to almost everything right away. When someone is not responsive, that's when you get frustrated."
150 million lives
"RxHub has data for the three largest PBMs, representing 150 million lives, and the more than 25 health plans involved with CAQH," says White. "Through MediMedia's InfoScan Formulary Database product, we have aggregated formulary data for 3,500 managed care organizations, PBMs, PPOs, self-insured employers and other, mostly smaller health care plans."
According to White, the content of the data varies by source. Infoscan, CAQH, and ProxyMed are at the plan level, while RxHub's unique construct allows formulary information to be presented in real-time and at the patient-level (See "Comparison of Formulary Aggregators", below).
Comparison of formulary aggregators
Aggregator
Frequency
Data for
Level
Comments
MediMedia
Varies by source
Health plans, PBMs, and employers
Group
Convenient format; has English language headers
RxHub
Real-time
Caremark, Express Scripts, Medco
Patient
Interface required
CAQH
As soon as change posted
Top 25 health plans
Plan
Partnered with RxHub
ProxyMed
As soon as change posted
Health plans, PBMs
Plan
Provided to EMR partners
SOURCE: MEDIMEDIA INFORMATION TECHNOLOGY
RxHub's technology facilitates a two-way message between the prescribers and PBMs. The software sends an eligibility request to RxHub, which has a master patient index. When the software finds a match, it will forward the request to the appropriate PBM which, in turn, sends back eligibility information about the patient. Some of the PBMs also provide copayment levels and the patient's history of dispensed medications. The transaction is complete in a fraction of a second.
"Whereas RxHub provides real-time, patient- specific information to organizations that have built real-time connectivity to them, InfoScan tends to get a deeper set of data from our clients," explains White.
"In addition to formulary status and relative price ranking for on-formulary drugs, we provide health plan policies for nonlisted and nonformulary drugs. We also have rules or criteria for prior authorization, health plan policies for classes of members and therapeutic guidelines. Tiered formularies are handled within the file, as well."
These data are displayed to the physician in a nonintrusive manner that doesn't slow the physician down when he or she is writing a prescription, says John Bartos, president of DrFirst, a vendor of prescribing and other electronic systems, which has a pilot program with CareFirst Blue Cross Blue Shield.
"We display formulary status up front, so the prescriber sees whether a drug is on-formulary or preferred before he or she makes the prescribing decision," says Bartos. "When a nonformulary drug is chosen, the physician can select from one of the displayed formulary alternatives or click 'prescribe anyway.' For deeper levels of information like prior authorization or step-therapy, we'd provide links that the physician could choose to access, or not. We also present an alert if there was a drug or allergy interaction."
Increase in generics seen
"While having formulary information upfront reduces telephone calls to and from the practice, most of the savings usually comes from encouraging prescribing of a generic instead of brand-name drugs," says Kurt Andrews, PhD, of Point-of-Care Partners, a consortium of general management and marketing health care IT consultants.
"In the return-on-investment models we have created for plans, savings from generic drugs exceed savings from all other sources combined, including reductions of adverse drug events and hospitalizations," explains Andrews.
"Although most state pharmacy boards encourage the use of generics, and prescribers are increasingly being trained to prescribe in a manner to permit the dispensing of a generic when possible, the use of electronic prescribing technology often creates a 5 percent to 7 percent increase in the use of generics."
He continues: "While no two electronic prescribing formats present the generic option in the same way, the results are consistent: Generic utilization increases and plan sponsors save."
To encourage the prescribing of generics, many prescribing programs default to "substitution permitted," or the relevant corresponding language dictated by that state's board of pharmacy, explains Andrews.
The prescriber is trained to take the checkmark off the box if he or she intends the prescription to be "dispensed as written."
According to the eHealth Initiative, a not-for-profit organization whose mission is to promote improvement in the quality, safety, and efficiency of health care through information and information technology, from 5 percent to 18 percent of physicians write and send prescriptions electronically.
While this is not an overwhelming percentage of physicians, the number is growing, according to the organization. Further, a recent study released by Manhattan Research, a marketing information and services company focused on emerging health care technology trends, physician adoption of electronic prescribing applications and devices will grow significantly through 2006.
Savings of $29 billion
It is possible that those who pay for prescription drugs may serve as a key driver for adoption. According to a study conducted by the Center for Information Technology Leadership, an organization that helps health care providers make intelligent IT investments, nationwide implementation of electronic prescribing could provide savings of $29 billion a year, mostly from decreased spending on prescription drugs.
This potential savings has caught the attention of the largest payer, the federal government, whose financial commitment to electronic prescribing is expected to increase in 2006, when the Medicare prescription drug program will launch.
During the 2003 debate over the Medicare Modernization and Prescription Drug Act of 2003 (MMA), the Congressional Budget Office said that the benefit would cost $395 billion over 10 years. In February, the Bush administration said that the White House's Office of Management and Budget estimated the cost of the benefit to be $139 billion higher: $534 billion. With concern that this number may grow even more, the Centers for Medicare and Medicaid Services sees electronic prescribing as one way to hold costs in check.
The MMA has provisions that will encourage the adoption of electronic prescribing by creating standards; conducting demonstration projects to illustrate its value; setting aside discretionary grants for the purchase of technology; allowing plans, hospitals, and groups to purchase hardware for physicians; and encouraging pay-for-performance incentives for the use of electronic prescribing systems.
The act did not mandate electronic prescribing but did indicate that if plans promote electronic prescribing or physicians prescribe electronically, they must use the standards.
But it isn't just about economics. Politicians are also highly concerned about the Center for Information Technology Leadership's estimate that there are more than 8.8 million adverse drug events annually in ambulatory care, of which more than 3 million are preventable. CITL estimates that the nationwide adoption of electronic prescribing would eliminate nearly 2.1 million ADEs and prevent 1.3 million visits to physicians' offices and more than 190,000 hospitalizations.
Those are significant figures, and with electronic prescribing having potential for both financial and safety rewards, Republicans and Democrats want to be seen as doing something about this movement. Combined interest from both parties may help move electronic prescribing into the mainstream.
Tony Schueth is a managing partner of Point-of-Care Partners in Margate, Fla.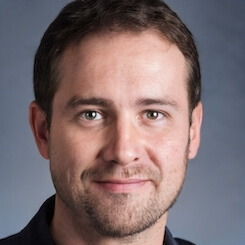 Paul Lendner ist ein praktizierender Experte im Bereich Gesundheit, Medizin und Fitness. Er schreibt bereits seit über 5 Jahren für das Managed Care Mag. Mit seinen Artikeln, die einen einzigartigen Expertenstatus nachweisen, liefert er unseren Lesern nicht nur Mehrwert, sondern auch Hilfestellung bei ihren Problemen.