The e-prescribing movement is getting some new advocates –employers. Can the combined influence of plans, employers, and the government affect physician buy-in?
Nothing is more appealing than an idea that promises to improve both patient safety and the bottom line. That's the potential of electronic prescribing. But implementation is complicated and expensive. Without the financial support of health plans, e-prescribing is a promise that will come to nothing.That support is taking shape, with some help from employers. The Big Three automakers, their pharmacy benefit management company, the United Auto Workers, and two health plans recently formed the Southeast Michigan e-Prescribing Initiative (SMEI). They plan to help equip 17,000 physicians with e-prescribing technology, including hardware and software, in the next couple of years.
The two health plans are Blue Cross Blue Shield of Michigan and Henry Ford Health System's Health Alliance Plan. "We want to virtually eliminate faxed prescriptions," says Antonio Petitta, RPh, HAP's vice president for pharmacy care management.
Connectivity to plan formulary
The SMEI collaborative will offer physicians an as-yet-undetermined financial incentive to offset the cost of the equipment and software they need to implement e-prescribing, says John Driscoll, senior vice president for product and business development at Medco Health Solutions. The health plans and employers will also develop an integrated patient data infrastructure to be managed by RxHub, a company formed by three PBMs to connect payers, physicians, pharmacies, and health systems.
The Michigan project isn't the first private initiative pushing e-prescribing, although it's the first to be heavily underwritten by employers. "We want to make this happen in our region as quickly as possible," says Kate Cohn-Parrott, DaimlerChrysler's director of integrated health care and disability. "We're doing this because e-prescribing improves the quality of medical care for our employees."
E-prescribing does lower overall costs by reducing medication errors, says Driscoll. Medco is an SMEI participant and the PBM for all three automakers. The biggest savings come, however, from the appropriate selection and utilization of drugs that results from connectivity to plan formularies, he says. For example, e-prescribing means physicians will be able to receive formulary compliance data almost immediately.
Medco found that physicians using the technology increased their generic substitution rates by more than 15 percent, their generic dispensing rates by more than 8 percent, and formulary compliance by 3.4 percent within the first six months of implementation. E-prescribing was found to save the doctors money, too. Medco says that e-prescribing led to an overall 42 percent reduction in the number of pharmacy calls to the physicians' offices related to formulary compliance and a 30 percent reduction in calls related to prescription illegibility, compared to physicians not using the technology.
E-Prescribing Advantages
Medco, the large pharmacy benefit management company, has conducted a series of studies and surveys on the advantages of e-prescribing. The benefits of e-prescribing, according to Medco, include:
Reducing potentially harmful drug interactions by alerting physicians of possible risks;
Eliminating illegible physician hand-written prescriptions that can lead to medication errors;
Increasing the use of generics and preferred drugs by providing physicians with formulary information when writing the prescription, resulting in savings for both the patient and insurer; and
Eliminating patient wait time at the pharmacy by furnishing physicians with benefit plan details at the point of prescribing so that changes won't be needed when the prescription is being filled.
"Free isn't cheap enough"
Physicians participating in the SMEI project may choose handheld personal digital assistants (PDA) or software that can be integrated into their current computer systems. SMEI won't pay for the technology outright, but will offer financial incentives to regional doctors, says Driscoll. "We want physicians to have a buy-in to this," he says. "If we just handed out PDAs, they might never use them." SMEI hasn't yet decided how much of a financial incentive to offer, says Driscoll.
No doubt the incentives will have to be significant. Surveys by the Centers for Medicare & Medicaid Services and others find that only about 10 percent of physicians currently use e-prescribing. Implementation is stalled by the expense, lack of high-speed connectivity, and a wide variation in data standards, says CMS.
A lot of people are hoping that the Medicare Modernization Act, which requires the government to establish initial data standards for e-prescribing by September 1 of this year, will mean a boost in utilization.
The most cost-effective e-prescribing systems are fully integrated into a practice's computer network, but there's a drawback. "System glitches and crashes can threaten the financial well-being of an entire practice," says Diana Papshev, PharmD, senior director of Clinical Business Solutions for the Advanced Concepts Institute at the University of the Sciences in Philadelphia. "For successful adoption, physicians need to be comfortable with the idea of new technology. Many aren't."
Her concern has been borne out. Last year, WellPoint Health Networks offered electronic prescription software from Allscripts Healthcare Solutions and Zix Corp. to 19,000 affiliated physicians in California, Georgia, Missouri, and Wisconsin. Or the physicians could choose a free paperwork reduction package. The total initiative cost $40 million.
Only 2,500 physicians chose the e-prescribing package. According to WellPoint Chairman Leonard Schaeffer, many physicians turned down the free software offer in its entirety. "There's so much resistance to new technology among physicians, we found that free wasn't cheap enough," says Schaeffer.
79 percent signed up
The eRx Collaborative in Massachusetts announced in March that it is extending its project through the end of this year. In the program, which began in October 2003 and is also sponsored by the Neighborhood Health Plan of Massachusetts, physicians were given free e-prescribing software. As of December 2004, the collaborative had signed 2,700 of the 3,400 physicians with highest prescription utilization in the networks of BlueCross BlueShield of Massachusetts and Tufts Health Plan, which fund the collaborative. Most of the participating physicians were signed in the last quarter of 2004. The collaborative hopes to continue its work beyond 2005, says Robert Mandel, MD, the Massachusetts Blues' vice president of e-health. "We may not continue to provide the technology up front, but we may continue to provide incentives that make it reasonable or desirable from the physician's perspective to use the technology," he says, although what those new incentives might be remains undetermined.
Another, separate e-prescribing initiative in Massachusetts resulted in 750 physicians buying discounted e-prescribing software during the program's 18 months of operation, from DrFirst. That program was brokered by the Massachusetts Medical Society, whose members pay $250 per year for DrFirst's software, which normally retails for $1,000 or more per physician.
SMEI is hoping to replicate the Massachusetts Collaborative's success. "Drug costs are definitely escalating," says Marcey Evans, a Ford spokeswoman. "We're very interested in curbing costs, but the SMEI initiative also definitely improves the quality of care. The whole premise makes transactions easier and cleaner. We plan to help doctors see that."
---
Our most popular topics on Managedcaremag.com
---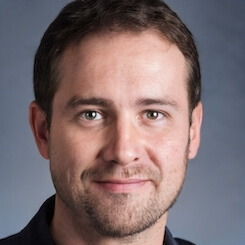 Paul Lendner ist ein praktizierender Experte im Bereich Gesundheit, Medizin und Fitness. Er schreibt bereits seit über 5 Jahren für das Managed Care Mag. Mit seinen Artikeln, die einen einzigartigen Expertenstatus nachweisen, liefert er unseren Lesern nicht nur Mehrwert, sondern auch Hilfestellung bei ihren Problemen.