Widespread adoption of this technology is inevitable, yet physicians still resist. Various coalitions and initiatives are trying to make adoption easier.
Health plans and pharmacy benefit management companies are moving as quickly as possible into the brave new world of electronic prescribing, pushed hard by employers and the federal government. Pharmacists are moving even faster, largely because they easily appreciate the inherent cost saving and safety benefits.
Physicians? That's another matter. As of now, less than 22 percent of physicians nationwide use electronic prescribing, according to the Centers for Medicare and Medicaid Services. That's in spite of the fact that its use could eliminate as many as 2 million harmful drug events each year, according to CMS.
"Practice administrators have found that implementation has been more complex than they anticipated," says Joy Grossman, PhD, who led a recent study for the Center for Studying Health System Change. "They have experienced physician resistance to changes in how they work and the need to commit considerable resources up front to work out interface kinks with vendors and other third parties."
In a report issued last year by the Institute of Medicine, Preventing Medication Errors, researchers set a goal for the use of e-prescribing: "By 2010, all pharmacies should be able to receive prescriptions electronically. By 2008, all prescribers should have plans in place to implement electronic prescribing."
NEPSI
To improve physician buy-in, a recently announced coalition of health plans, technology companies, and provider organizations named the National ePrescribing Patient Safety Initiative (NEPSI) is offering a free Web-based electronic prescribing service to physicians. The service is eRx Now, a product of AllScripts. It is accessible by desktop, laptop, or handheld computer.
The coalition's efforts are supported by the two groups that have promoted electronic prescribing for nearly a decade: SureScripts, which was formed in 2001 by the National Association of Chain Drug Stores, the National Community Pharmacy Association, and RxHub, formed in 1999 by three large pharmacy benefit management companies.
According to AllScripts research, the majority of physicians who currently do not use electronic prescribing are in practices of 10 or fewer physicians or are independent primary care physicians or pediatricians. "Larger groups are moving directly to invest in a fully functioned electronic health record that includes electronic prescribing," said AllScripts officials in announcing the NEPSI program.
To Stanley Crane, Allscripts' chief technology officer, physician buy-in is simply a matter of time. "Web-based prescribing is a big part of the future," he said. "It's a technology that will work for some physicians all of the time, and for most physicians some of the time. What distinguishes it from other offerings is that it's simple, safe, secure, and free. We think that's an unbeatable prescription for those physicians who are eager to adopt a highly flexible, real-time solution that's available anytime, anywhere, and via any Web-enabled device."
Web-based access to e-prescribing technology will facilitate adoption, say SureScripts and RxHub officials. "It's worth remembering that we don't need 100 percent of all physicians to participate," said Rob Cronin, SureScripts' senior director of corporate communication. "About 30 percent of physicians write 80 percent of prescriptions. Making significant inroads with that 30 percent will result in an enormous benefit to patient safety."
"The eRx Now technology can be mastered in less than 15 minutes for the more than 90 percent of doctors who have Internet access in their offices now," says Crane. "Prescriptions may be completed in a matter of a few seconds and physicians will have access to free Internet training and support."
$3,000 savings
No doubt e-prescribing adoption is in the best interest of physicians, for a lot of reasons. According to Forrester Research, illegible prescriptions necessitate over 150 million phone calls a year from pharmacists to doctors. A study by Merck-Medco found that calls from physicians to pharmacies fell by 36 percent three months after e-prescribing was implemented, and calls from pharmacies to physicians fell by 50 percent. According to SureScripts officials, that can save about $3,000 a year for a doctor.
The saving for payers is also significant, according to an actuarial analysis by Milliman, which reports that when formulary information is presented to a physician at the point of prescribing, a payer's drug spending can be reduced by 8 percent to 15 percent annually and drug spending inflation can be reduced by 1 percent a year.
Employers are already strongly behind the effort to expand the use of e-prescribing because of its potential for improving patient safety and lowering costs, says Ken Majkowski, PharmD, vice president for business development at RxHub.
A nearly three-year-old collaborative to promote e-prescribing by two health plans (Blue Cross Blue Shield of Michigan and Henry Ford Health System's Health Alliance Plan), the Big Three automakers, the state of Michigan, and the autoworkers union was recently pronounced a success.
The automakers are also participating in a federal program named Value-Driven Health Care, created last year to promote e-prescribing and the use of electronic medical records, among other quality-related initiatives. In announcing their support for a creation of national health care performance standards, auto executives said that their own e-prescribing initiative had significantly increased the number of prescriptions filled electronically.
That program, the Southeast Michigan e-Prescribing Initiative (SMEI), has equipped thousands of physicians with e-prescribing technology, including hardware and software. It reduced paperwork and work time, and improved safety, the automakers said. Of the 1.7 million prescriptions logged in the program, 150,000 were changed because the system detected dangerous drug interactions, according to officials.
SMEI is just one example, says Majkowski. The number of e-prescribing transactions grew from 7 million in 2004, to 26 million in 2005 and to 40 million last year — "a clear sign of growing acceptance," he said.
"Given the drive behind this by so many interested parties, we believe it inevitably represents the future of prescribing," he says, adding that the NEPSI coalition and efforts by the federal government Value-Driven Health Care program will encourage physicians to start prescribing electronically. He notes that health plans participating in the Medicare Part D drug benefit must implement e-prescribing.
Health plans are definitely gearing up. Anthem Blue Cross & Blue Shield recently launched a pilot e-prescribing program in two Ohio communities. The pilot will equip 100 physicians in Dayton and Warren/Youngstown with computer equipment and free use of an online tool that provides instant access to a patient's current formulary information and medication history.
Instant access
In addition, pay-for-performance incentives are available to network physicians who are participating. The project provides instant access to formularies, drug-drug and drug-allergy alerts, and a patient's medication history, including medications prescribed by physicians outside of the practice.
The initiative grew out of the SMEI project, says Barry Malinowski, a medical director at Anthem.
Contributing Editor Martin Sipkoff is a long-time health care journalist.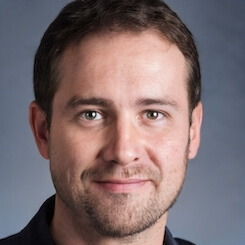 Paul Lendner ist ein praktizierender Experte im Bereich Gesundheit, Medizin und Fitness. Er schreibt bereits seit über 5 Jahren für das Managed Care Mag. Mit seinen Artikeln, die einen einzigartigen Expertenstatus nachweisen, liefert er unseren Lesern nicht nur Mehrwert, sondern auch Hilfestellung bei ihren Problemen.