Along with traditional systemic therapies, the American Academy of Dermatology recommends four biologic agents as first-line treatment for psoriasis patients who are candidates for systemic therapy.
Vice President and Medical Director, Matria Healthcare, Atlanta
Psoriasis is one of the most common skin disorders, affecting approximately 1 in 50 Americans (NPF 2004). This immune-mediated disease, which is incurable and chronic, is characterized by periods of remission and relapse.
More than 4.5 million Americans have been diagnosed with one of the five recognized types of psoriasis: plaque, guttate, inverse, erythrodermic, and pustular. Plaque psoriasis accounts for about 80 percent of these diagnoses.
In plaque psoriasis, the skin may have well-defined areas that are thick, red, raised, and covered with silvery scales. These patches, or plaques, may be found anywhere on the body, though it is more common to find them on the elbows, knees, scalp, lower back, face, palms, and soles. An associated arthritis, psoriatic arthritis, develops in approximately 10 to 30 percent of people with psoriasis. Annual costs of managing patients with psoriasis are estimated to exceed $3 billion (NPF 2004).
Psoriatic plaques itch and may cause burning or pain. Moreover, the disfigurement and discomfort caused by the disease significantly affect quality of life. The physical impact of psoriasis is measured by the extent of the body area involved. Mild psoriasis is defined as involvement of less than 2 percent of body area. Moderate psoriasis involves between 3 and 10 percent of the body; involvement greater than 10 percent is classified as severe psoriasis.
This classification does not capture patient disability or diminished quality of life, however. For example, psoriasis that affects the knees of a carpet layer or tile installer presents a greater burden than does plaque of the same size on the back or trunk. Likewise, psoriasis on those areas that are not typically covered by clothing is of greater concern to a patient than is "hidden" psoriasis.
Patients with moderate to severe chronic plaque psoriasis require long-term therapy to control their symptoms; about one third of patients need systemic therapy or phototherapy to control their disease (Greaves 1995). Fortunately, most patients have limited forms of the disease, involving small areas of skin and characterized by spontaneous exacerbations and periods of remission. Nevertheless, patients with moderate or severe disease may need years of aggressive therapy to control their symptoms and to improve their quality of life.
Many available systemic therapies, however, are unsuitable for chronic administration due to the risk of cumulative toxicity (Tristani-Firouzi 1998). Because of the associated risk of toxicity and adverse events, these agents have been administered intermittently, with periodic discontinuation of therapy and monitoring for severe side effects. This cyclical therapy results in cycles of remission and recurrence of disease.
Increased knowledge of the role of the immune system in the pathogenesis of psoriasis has led to the development of biologic agents that specifically target the pathogenesis of psoriasis (Krueger 2002).
These agents act on the immune system, disrupting the cycle that results in symptom flares. Developing agents that are not simply immunosuppressive, but rather target specific areas of the immune system, may result in reduced toxicity. The goal of therapy with these new agents is to achieve continuous disease control without interruptions, thus breaking the cycle of remission and recurrence.
About the Author
Thomas Morrow, MD, is vice president and medical director at Matria Healthcare, a disease management company, in Atlanta. With 20 years of experience in managed care, he has served as an NCQA surveyor and had regional responsibility for the southeast region in his prior position at Great-West. He lectures nationally on medical and pharmacy management and topics related to genomics and biotechnology. He has published peer-reviewed journal articles and has contributed to a medical textbook. He also writes a monthly technology review column for Managed Care. His current position at Matria involves the integration of disease management in the day-to-day management of common chronic and episodic diseases as well, as the use of biologic drugs in the treatment of disease.
The author has reported that he has served on an advisory board for Genentech.
This paper has undergone peer review by appropriate members of Managed Care's Editorial Advisory Board.
Provided Through an Educational Grant from Genentech
This article was edited for publication by the custom publications division of Managed Care.
Michael D. Dalzell
Editor, Custom Publishing
Paula R. Sirois
MediMedia Managed Markets Publishing
Senior Science Editor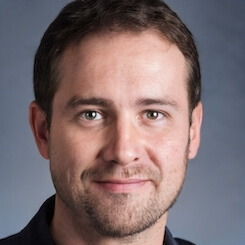 Paul Lendner ist ein praktizierender Experte im Bereich Gesundheit, Medizin und Fitness. Er schreibt bereits seit über 5 Jahren für das Managed Care Mag. Mit seinen Artikeln, die einen einzigartigen Expertenstatus nachweisen, liefert er unseren Lesern nicht nur Mehrwert, sondern auch Hilfestellung bei ihren Problemen.