Pharmacy benefit managers will charge employers a straight administrative fee, rather than make much of their income through deals with the drug industry
It may have been a shotgun wedding, but the Big Three pharmacy benefit management companies have tied the knot with an unlikely partner, the HR Policy Association's Pharmaceutical Purchasing Coalition.
Thirteen PBMs — including Medco, Express Scripts, and CVS Caremark, which together represent the majority of covered lives — have agreed to be certified by the PPC's Transparency in Pharmaceutical Purchasing Solutions program. TIPPS creates pass-through pricing by requiring PBMs to tell their clients the actual acquisition costs of retail and mail-order drugs.
The PBMs have also agreed to be audited by employers. "This is what employers want," says Marisa Milton, PPC executive director and general counsel and director of health care policy for the HR Policy Association. "The PBMs are responding to the market." The TIPPS certification fee is $50,000. Recertification costs $30,000. "The PBMs only pay the fees if they meet our certification standard," says Milton.
TIPPS-credentialed PBMs will charge employers a straight administrative fee instead of making their profits through deals with the drug industry. "PBM pricing has always been very complicated," says Kristin Begley, PharmD, pharmacy practice leader for Hewitt Associates, which wrote the TIPPS standards for the PPC. "PBMs have traditionally had two customers — employers and the drug manufacturers. The goal was to align PBM incentives to provide the service that they are hired by plans and employers to provide: lower drug costs."
She says it hasn't been easy going. "The big drug companies didn't want to participate and make clear what deals they were cutting with PBMs because the PBMs were marketing their drugs as a result of the deals," says Begley. "Through rebates, the PBMs were tempted to push the drugs they had the best deals with, which caused concern among the employers counting on these companies to help them control drug costs."
The spread
The profit transparency inherent in TIPPS reflects an industry trend, says Perry Cohen, president of the Pharmacy Group, a consulting company. "After employers began examining the way PBMs made their money and found out about the spread, they felt lied to, so the PBMs lost credibility," he says. "No single employer could make change happen. But when they got together — checkmate. Today, it's all about disclosure."
PBMs have made much of their profit — to an excessive degree, say PPC members — on rebates from manufacturers and by what is called "the spread" — the difference between what the PBM charges the employer or health plan for a prescription and what it pays pharmacies for the prescription, exclusive of the dispensing fee. Rebates and spreads vary, depending on the drug, the manufacturer, and PBM contracts with payers.
"We certainly have nothing against these companies making a profit, but I'm not too worried that the standards will be a problem for them," says Todd Bisping, manager of pharmacy plan design and administration at Caterpillar, a leading PPC member. "They seem to be doing quite well."
Close mouthed about incomes
To date, the PBMs have been close mouthed about their incomes. But according to published reports, including FCC filings, the big three PBMS — Medco, Express Scripts, and Caremark — recorded net income of nearly $2 billion in 2005. Profit margins are generally unknown, but market analyst John Kreger of the investment banking company William Blair says that PBMs can make about 54 percent profit on generics.
Documents from a 2001 Ohio court case demonstrate that Medco Health Solutions paid $90 that year for the pills to fill 114 prescriptions for a generic copy of Valium. Medco charged the State Teachers Retirement System of Ohio $1,028 for the drugs, which also reflected dispensing costs. The suit also demonstrated that Medco paid $766 for pills to fill hundreds of prescriptions for the blood-pressure medicine atenolol. It billed the Ohio teachers $25,628. In 2005, Caremark Rx charged the federal government and employees $96.88 for 90 pills of the generic version of Prozac, according to a Caremark Web site. The same number of pills costs less than $5 wholesale.
Aetna Pharmacy Management was one of the first three PBMs to agree to TIPPS certification when the program started three years ago. The other two were MedImpact Healthcare Systems and Walgreens Health Initiatives.
Ed Pezalla, MD, the company's national medical director, agrees that the market is calling for PBM transparency. "It makes sense to make it clear how much drugs cost and what our clients are getting for their money, and from the beginning we've demonstrated strong leadership on the issue," says Pezalla. "Transparency in cost and quality is a core value of our company, so why not formalize it through TIPPS certification? It challenges everyone else to do the same."
PBM pricing transparency is good for business, says Pezalla. "It is part of an important move toward accountability throughout the industry," he says. "Employers want to know how much they are spending on drugs because they want to know that the money they are putting out there does some good."
He adds that drugs and pharmaceutical services have not historically functioned in a "real" marketplace, like, for example, publicly traded stocks. "The information simply hasn't been out there. Purchasers do not know the real per-unit cost of, say, Lipitor. Supply and demand do not truly drive the market. Prices differ widely by region, for example. I believe that pricing transparency improves on the nature of the current marketplace," Pezalla says. "It's a long way from being a completely open market, but TIPPS is a step in that direction."
Doing business
The PBMs that have recently signed on to TIPPS say transparency is the way they've always done business. Express Scripts is a late comer to TIPPS. A spokesman says that "We're very happy to be certified. We have always been transparent." A Medco spokesperson says that "In 2006, the first year of TIPPS, Medco felt the requirements were not reflective of the true PBM market and capabilities. In the second year, HRPA modified and expanded the requirements to reflect marketplace realities."
The "marketplace reality" that the 13 PBMs faced is that employers have not been happy with the way PBMs do business. "What's changed is that PBMs talked to their clients as contracts came up for renewal and got some pushback about their pricing policies," says Caterpillar's Bisping.
---
Our most popular topics on Managedcaremag.com
---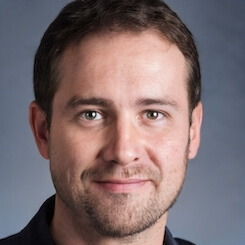 Paul Lendner ist ein praktizierender Experte im Bereich Gesundheit, Medizin und Fitness. Er schreibt bereits seit über 5 Jahren für das Managed Care Mag. Mit seinen Artikeln, die einen einzigartigen Expertenstatus nachweisen, liefert er unseren Lesern nicht nur Mehrwert, sondern auch Hilfestellung bei ihren Problemen.