Biotech drugs are a quickly growing component of health plan budgets. Here are the latest management techniques.
Seven years ago, Genentech made a clinical breakthrough when it gained approval for the breast cancer drug Herceptin. The biotech drug, a powerful protein inhibitor that has improved survival rates for women facing HER2-positive metastatic breast cancer, a particularly lethal form, offered a clear therapeutic benefit in the face of death. But that's not all that made Herceptin special: It also cost $20,000 a year — a record sum at the time.
But there isn't anything special about Herceptin's sticker price these days. Avastin, Gleevec, and Erbitux and others all followed, offering critical therapeutic advances and bearing ever-larger price tags.
Once only a blip on the radar screen of health care costs, specialty pharmaceutical prices have been racing ahead at nearly twice the rate of traditional pharmaceuticals. As the list grows, with hundreds more in the pipeline, managed care organizations have begun to organize specialty pharmacy programs to manage their use and to try to gain some measure of control over a budget item that is quickly gobbling up a growing chunk of health care expenses.
"To put it in perspective, we're in a health care cost crisis, and specialty pharmaceuticals are certainly a key piece of that," says Stan Borg, MD, chief medical officer of Blue Cross Blue Shield of Illinois.
Specialty pharmaceuticals now account for about 5 percent of overall drug costs, which account for 10 cents of every health dollar, says Randy Vogenberg, an analyst and senior vice president at Aon Consulting's life sciences division. That's less than a penny on every health care dollar — today.
"For specialty drugs," says Vogenberg, "it's all going up."
Fast.
By Vogenberg's calculations, specialty pharmacy costs are escalating at 22.5 percent per year, leaving the general pharmacy price hikes of 13.1 percent far behind. New biotech drugs that often require special handling have been rolled out for rheumatoid arthritis, cancer, multiple sclerosis, and other chronic ailments at a cost that can range from $10,000 to $250,000 a year.
Utilization is shooting up as well. In a new study sponsored by the Blue Cross and Blue Shield Foundation on Health Care, the 17.8 million people in 10 Blues plans recorded a 12.1 percent increase in the use of these drugs over 2002 and 2003, helping make specialty pharmaceuticals the fastest growing element in the plans' drug budgets. And with another 800 specialty drugs in clinical development, says Vogenberg, specialty drugs are likely to eventually have a strong impact on any efforts to keep pharma costs under control.
"If we look at the pipeline for biotech," says Vogenberg, "it's huge, and it is going to start hitting from now on: Over the next five years there's a huge potential increase every year."
Specialty pharma consolidates
In biotech's early days, says John Murray, chief operating officer of the Pharmaceutical Care Management Association, specialty drug distributors were niche players, managing the stream of biotech drugs that flowed to patients needing a special drug infusion regimen. Physicians often bought the drugs and then billed payers for the pharmaceuticals at a higher rate, but as the number of biotech drugs has swelled, insurers, pharmaceutical benefit managers, and niche players have been scrambling to adopt new strategies. There has been rapid consolidation in the business. (See "Specialty Pharma Consolidates".)
Aetna's response was to strike up a joint venture last year with the specialty distributor Priority Healthcare, creating Aetna Specialty Pharmacy in a bid to gain better control over a specialty pharma tab that had broken the $1 billion mark. PBMs have been pushing consolidation, with two new deals in the works: Express Scripts's purchase of Priority and Medco Health Solutions's acquisition of Accredo Health. CaremarkRx and McKesson have each built their own specialty divisions, says Murray, and many stand-alone specialty drug groups still offer varying strategies for managing the benefit.
The consolidation of specialty pharma is being driven by a much greater focus on specialty drugs overall as new drugs are approved, says Murray, who helped launch PCMA's Specialty Pharmaceutical Council earlier this year to shepherd the industry's policy positions and lobbying efforts. Mainstream drug developers have been buying up specialty products in the pipeline to add to their own lineup of future offerings, and payers can see that a wave of specialty drugs will call for a much different method for managing them.
"They'll be looking to see who can manage these drugs, to distribute them," says Vogenberg. "They aren't going to the retail counter to get them. What you'll see over time is continued consolidation, with payers saying, 'How do we get the drug benefit in toto under one roof.' "
"These are high-touch, complex drugs with very specific methods of delivery, often with injection and infusion," says Murray. "They often require other care — a caseworker or nurse assigned to a patient — with 24/7 access to telephone help lines. It's created a whole industry not only in charge of getting a drug to a patient but then also all the other ancillary services needed to make sure the patient is staying on the drug."
"Nobody has the solution right now, but people are aware that they have to start looking at this," says Vogenberg.
In part, that's because managed care's biggest clients are telling them to, and are not trying to figure out ways to deny their workers these drugs or to make them bear most of the costs. In some cases, says Vogenberg, companies such as Pitney Bowes have decided that making sure their chronically ill workers have access to the newest biotech drugs offers them a solid payback in the forms of fewer acute cases, fewer hospitalizations, and fewer lost days of work.
Getting the best outcomes
To truly manage specialty drugs, a plan needs to have a comprehensive approach that works for the best price that the market allows and ensures that the right drugs are used by the people who need them in the way that they are prescribed. Preauthorization can be useful.
Any member of the Illinois Blues plan that requests a human growth hormone isn't automatically provided one, says Borg by way of example. There has to be a solid medical necessity, not just a desire to see your son grow up to be an NBA star.
Appropriate utilization is key to any health plan's approach to specialty pharma, agrees John Rodgers, RPh, MBA, director of pharmacy for Independent Health in Buffalo. Price is important, but secondary.
"Getting the best discounts on a drug you shouldn't be using doesn't make any sense," he adds.
As a way of tackling both issues, Independent Health signed on with a specialty pharmaceutical distributor — CuraScript Pharmacy — that promotes its ability to negotiate the best possible price and ensure the right utilization. Independent Health stays in control of policy and drug guidelines and is ultimately in charge of denials, emphasizes Rodgers. It's up to Independent Health's experts to review the drugs and make the decisions on the appropriate management of drugs. CuraScript representatives, for example, may approve the use of a drug for a member, but they are not empowered to deny one. That decision has to go back to Independent Health's medical staff for a final decision.
But it makes a lot of financial sense to have a specialty group such as CuraScript step in to manage cases. For a member with hepatitis C, a biotech drug regimen runs into the thousands of dollars, and if it isn't taken properly, that money is wasted. CuraScript provides some vitally needed expertise in the specialty arena.
"If I see one MS patient a month," says Rodgers, "these guys see thousands. They know the issues."
Cigna set up a specialty network for members to gain access to the specialty drugs. Physicians may use the specialty network or may choose another source, accepting reimbursement under a fee schedule for injectable drugs.
The MCO's specialty pharma program works to control costs in several ways, including case management. Members can gain access to the specialty drugs they need, with help in making sure that the drugs are used as required. Cigna is able to get a better price for the drugs because it is negotiating for a great number of providers, rather than relying on physicians to buy the drugs individually. And the program helps to weed out waste from misuse while ensuring that payment is handled properly.
"Managing clinical outcomes is the highest importance," says Cigna's Diana Kycia, assistant vice president for specialty pharmacy. "A lot of the management of consumers using these medicines goes back to making sure that patients are compliant."
Kycia also turns to hepatitis C cases to illustrate her point. "Patients taking one of the therapies often experience severe flu-like symptoms, and it would be easy for members to convince themselves that 'I feel better off the drug than on.' But once you have disrupted therapy, you have compromised care." And in that case, Cigna may well wind up paying for a liver transplant rather than for a specialty pharmaceutical.
Hepatitis C patients on complex biotech drugs can also get hit with the same complicated array of side effects that a cancer patient often experiences, says Rosemary McDermott, CuraScript's senior vice president for clinical services. And those side effects have to be managed carefully to avoid the kind of medical emergencies that can cause a medical bill to skyrocket.
Says McDermott: "Biotech drugs in general have a lot of side effects."
It's important for patients, too, to consider carefully whether a specialty drug is covered as a medical benefit or as a pharmaceutical benefit, she adds. Take the several biotech drugs on the market now for multiple sclerosis. Some require health care professionals to administer them and are covered under a major medical benefit where there can be a $250 deductible and a $1,000 out-of-pocket maximum. Others can be delivered as a pharmaceutical benefit with a $10 copayment.
"Managed care organizations want a consistent benefit or a separate carve-out for specialty products," she says. "When plans look at managing cost, they're looking at ways to isolate it and manage it consistently." This isn't like traditional meds, adds McDermott. "In biotech, you're looking at isolated distribution channels and an average cost of $1,400 for a one-month supply of the average biotech product."
The bottom-line concern whether a specialty drug is handled as a medical or a pharmaceutical benefit is also crucial to health plans, says Borg. When payments for specialty pharma go through the pharmaceutical coding system, it subjects these drugs to "far more granular pricing than medical claims codes." And that can help make sure that the MCO is paying a fair price.
How's it being charged?
As an example, says Borg, medical claims policies are handled in a way that can make it hard to know if the physician is charging for the whole vial of specialty drugs required for infusion or for only a portion of it, allowing some physicians to charge three or four times for the same vial. With pharmacy benefit coding systems, that practice can be halted to make sure the MCO is getting the most value.
In the world of biotechnology, the big winners are the drug developers that gain approvals for highly complex drugs with unrivaled outcomes — and an absence of competing players. Some health plans, like Borg's, go their own route, negotiating prices directly with manufacturers. Others go through specialty distributors.
In the drug wholesale market, for example, CuraScript is a middleman. CuraScript typically buys drugs from a manufacturer and clients like Independent Health negotiate a price with Curascript. "We generally push to the point where our vendors say, 'Enough's enough; we can't go any further,'" says Rodgers. And Independent Health put the relationship to the test in 2004 when it put its specialty pharma contract back up for bid, part of a constant testing of the waters to make sure that the ever-changing world of biotech drugs isn't leaving Independent Health stuck with an inflated drug tab.
Says Rodgers, "CuraScript is cognizant that we're constantly fishing around. They're not going to be caught gouging. If they do, they know they'll run the risk of losing the business, and there's a good partnership here."
One other way Independent Health keeps CuraScript on its toes is by doing its own membership satisfaction surveys. And so far, the specialty distributor has passed with flying colors.
In some cases, though, Independent Health is forced to use other drug distributors for individual products. MedImmune, for example, had narrowed its distribution of Synagis to a handful of companies, leaving CuraScript out of the loop. That forced Independent Health to deal with Caremark Rx, involving an internal education process and a distribution deal for that one drug.
It's easy to see why drug developers want to control distribution, adds Rodgers. Biotech companies want to expand market share and increase income, and controlling distribution gives them a strategic advantage. And just the overall lack of competing products makes it hard to find any bargains in this market.
"Until there are more competing products, it's going to be difficult," says Murray. "You don't see a lot of price concessions." But that will gradually change, he says. "The pipeline is very full and you would expect over time for there to be more and more competition on the biotech side as well." And in a few drug categories, actual competition has appeared for the first time.
Growth hormones were one of the first biotech products, says McDermott. Now there are seven growth hormones on the market that are considered bioequivalent, and that helps in controlling prices.
"The basic strategy is making sure that if and when a biologic is used, it is used in the appropriate setting for the appropriate reason as well as making sure that the alternatives that are equally efficacious and the less expensive have been tried first," says David Campen, MD, medical director of Kaiser Permanente's pharmacy operations for Northern California.
And that approach occasionally allows for some extra leverage on cost.
"Humira and Enbrel are a good example," he adds. "There's quite similar efficacy between the two agents. We gathered the data, including response rates and switch rates, and presented them to our rheumatology group. Their agreement has been that the differences, if any, are very small. We are now looking to contract for one of those agents to be our preferred agent."
Blues plans and other MCOs have also been following Medicare's lead cutting the cost of chemotherapy drugs. For years, oncologists made money by buying and stocking the drugs and charging health plans and government agencies a markup. Now there's a fee schedule for chemo, says Borg, and if doctors don't feel that the established price makes it worthwhile for them to do the work, the Blues can offer them at prices the plan has negotiated for bulk supplies.
The ultimate challenge
Beyond the micromanagement of utilization and price, specialty drugs present two larger challenges, says Campen. One is for the health care industry as a whole, and the other is societal.
"The health care challenge is to make sure the drugs are used appropriately," says the pharmacy expert, "where the highest value drug is used and then back-up medications are used."
That's an organizational challenge, one in which data systems will play a lead role in monitoring patient responses and ensuring that the best outcomes drive the decisions on which therapies to use.
But with more and more cost-sharing going on, both on the commercial side as well as Medicare, society will face a growing challenge in resolving who pays, and what happens if there isn't enough money to make these products available.
"The driving force will be the fact that the federal government will be the largest purchaser of pharmaceuticals and will have substantial responsibilities for pharmaceuticals," says Campen. Of course, by law Medicare isn't allowed to negotiate the price of any drugs, but "it would be interesting to see if that changes."
Generic alternatives would have a big effect, says Borg. But regardless of how many education programs, preauthorizations, and price negotiations are put to use, don't look for the price of the specialty drugs to come down.
"We're just slowing it down," says Borg. Ahead, he says, lie sharply higher drug prices.
"These are great medications and they do a lot of good," says Borg. "But if at some point, only a few can afford these things, are we really delivering good health care?"
Specialty pharma consolidates
With specialty pharma costs increasing steadily, the heat is on to buy bigger markets and acquire more expertise — a recipe for a burst of mergers and acquisitions.
In just the last few months, a number of new deals have been announced and completed.
At the top of the list: Express Scripts purchased Priority Healthcare and Medco Health Solutions acquired Accredo Health. A year ago, Aetna's response to the specialty pharma challenge was to strike up a joint venture with Priority Healthcare, creating Aetna Specialty Pharmacy in a bid to gain better control over a specialty pharma tab that had broken the $1 billion mark. And earlier this year, Chronimed and MIM completed their merger into a new specialty pharma company called BioScrip.
Analysts say that Express Scripts has been playing catch-up with two of its main rivals in specialty pharma — Medco and Caremark Rx. And if the $2.3 billion deal for Priority goes ahead as planned, it will be merged with the CuraScript operation — bought 18 months ago — to make a much bigger competitor in the field with more than $3 billion in annual revenue. CuraScript has been steadily adding new employees since its acquisition.
"We are creating one of the largest and most comprehensive specialty platforms in the industry," noted Dom Meffe, senior vice president for specialty pharmacy at Express Scripts and president and chief executive officer of CuraScript, when the Priority deal was announced in July.
They can expect plenty of competition for that crown. Medco's deal to buy Accredo — completed in mid-August — created a $4 billion specialty pharma division. And look for the buyouts to continue, say the analysts. They put Option Care on the list of the remaining independents of significant size to watch. —John Carroll
The major mergers
Traditional pharmacy benefit administrators are absorbing specialty pharmacy administrators. Here are some major acquisitions from 2004 and 2005
Acquirer
Acquired company
Year completed
Express Scripts
Priority Healthcare
4th Q 2005 (expected)
Express Scripts
CuraScript PBM Services
2004
MIM (now BioScrip)
ChroniMed
2005
Medco
Accredo
SEC approved amended registration statement 7/2005
McKesson
D&K Healthcare Resources
Tender offer made 2005
Omnicare
Neighborcare
2005
National Medical Health Card Systems
Pharmaceutical Care Network
2005
National Medical Health Card Systems
Inteq
2004
WellPoint
Anthem
2004
Caremark Rx
Advance PCS
2004
Cardinal Health
Alaris Medical Systems
2004
Aetna
Priority Healthcare
2004
AmerisourceBergen
US Bioservices
2003

Source: Securities and Exchange Commission, various company filings.
---
Our most popular topics on Managedcaremag.com
---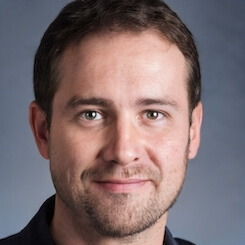 Paul Lendner ist ein praktizierender Experte im Bereich Gesundheit, Medizin und Fitness. Er schreibt bereits seit über 5 Jahren für das Managed Care Mag. Mit seinen Artikeln, die einen einzigartigen Expertenstatus nachweisen, liefert er unseren Lesern nicht nur Mehrwert, sondern auch Hilfestellung bei ihren Problemen.