It seems that everyone is jumping on this bandwagon, with physician specialists even participating. Will the big PBMs come to dominate this market too?
As the population ages, specialty pharmacy is becoming a unique, profitable, and invaluable delivery system. Plans are increasingly turning to specialty pharmacies to provide the expertise they lack.
"Specialty pharmacy is an increasingly important cost factor for health plans and payers due to an aging workforce and the development of advanced drugs," says Randy Vogenberg, senior vice president of Aon Consulting's Life Sciences practice.
"Due to small populations and other factors, manufacturer prices for these high-tech medicines are often very high," says David Stevens, CEO of Accredo Health, a subsidiary of the PBM Medco Health Solutions, and one of the largest specialty pharmacies in the country. "Ensuring that patients and payers receive the maximum benefit from today's high-tech, high-cost medicines are what plans hire specialty pharmacies to do."
Reduction in costs
The savings associated with effectively managed specialty pharmaceuticals can be significant. Do so for rheumatoid arthritis helped reduce annual treatment costs from nearly $25,000 per patient to approximately $20,000 per patient, according to a recent Caremark study. A Medco study of patients with pulmonary arterial hypertension receiving specialty pharmacy care found that specialty pharmacy saved $6,552 per patient per year in prevented physician and emergency room visits and $43,281 per patient per year in avoided hospital admissions.
Looking ahead, this is in an environment where drug expenses will increase considerably over the next few years, according to Aon research, from about $55 billion in 2005 for specialty drugs to $1.7 trillion in 2030, more than a 30-fold increase. That is about twice as fast as projected spending on conventional drugs. In 2005, specialty pharmaceuticals accounted for approximately 24 percent of total drug expenditures. By 2020, that share will increase to about 37 percent. By 2030, specialty pharmaceuticals are expected to account for as much as 44 percent of a plan's total drug expenditures.
New phenomenon
And a new phenomenon is occurring. Specialty physicians are starting to form specialty pharmacies, with disease management as a bonus. The most significant move in this direction happened on Aug. 1, when U.S. Oncology, one of the nation's largest cancer treatment networks, launched OncologyRx Care Advantage, a specialty pharmacy with services in Texas, Washington, Oregon, and Virginia. Company officials said that additional states will be added through the remainder of 2006 as pharmacy licenses are secured, with a full national roll-out by the end of next year.
The program provides home delivery of oral cancer care therapies. Patients receive calls from pharmacists and nurses to answer questions, monitor side effects, and provide treatment recommendations. The idea is to manage costs aggressively, says Bob Crutchfield, vice president and general manager of U.S. Oncology's Pharmaceutical Services Division. "By helping to ensure the safe and effective use of therapies, the expense associated with wasted prescriptions resulting from poor patient compliance can be decreased," he says, adding that 24-hour pharmacist or nurse availability ensures treatment safety and reduces the expense of poorly managed side effects and complications.
Such a move by a large panel of oncologists was probably inevitable, given the increase in available oral cancer drugs. There are 30 such drugs on the market and that is expected to increase by 30 percent annually, compared to injected drugs, which are growing at a rate of 15 percent to 20 percent annually, according to U.S. Oncology. Costs for oral drugs, which in 2004 reached $1.7 billion, are expected to triple to $5 billion by the year 2010.
"The growth of the oral chemotherapy market significantly affects how care is delivered, making adherence of critical concern and underscoring the importance of pharmacy specialists," says Crutchfield.
The move by U.S. Oncology may signal a trend toward increasing numbers of specialty pharmacy options for health plans. "Health plans and employers should look to implement specific strategies for dealing with rising specialty pharmacy costs," says Vogenberg. Potential solutions include use of specialty PBMs and coordination with other health plans, evidence-based medicine to guide diagnosis and treatment, and analysis of claims and other data using economic models for strategy, he says.
Financial success ahead
The financial success of specialty PBMs like Accredo Health, OptionMed, and Priority Healthcare, which are all outperforming an otherwise sickly stock market, is attracting new companies into the specialty field.
"Every national PBM now wants to create a specialty PBM," says Mesfin Tegenu, senior vice president for pharmacy services at AmeriHealth Mercy.
"One plan, Independent Health in Buffalo, introduced a specialty pharmacy program about three years ago. "We relied on a specialty panel of physicians," says John Rodgers, RPh, Independent's director of pharmacy, who helped design the program, "and soon decided that an outside vendor was needed." The vendor handled the prior-authorization process, and the MCO handled member and provider communication, explaining how patients obtain drugs and how to submit a claim.
"The key to success was that we handled what we were good at, and the specialty pharmacy benefit manager handled those elements that we would have had to learn about," says Rodgers.
"What's caused these specialties to be successful is their knowledge of a particular disease and their clinical management of the disease," says Michael Nameth, general manager of WellPoint Pharmacy Management. Nameth values the compliance management and follow-up that specialties provide.
"Specialty pharmacies provide much more case management at the individual level. That ultimately improves outcomes," says Joanne Sica, assistant vice president of Aon Consulting's employee benefits group. "Specialties are going to review utilization, build a relationship with the patient and closely monitor compliance."
There is little doubt that the specialty services sector will grow and remain strong. In fact, a recent survey found that about 75 percent of polled medical directors who do not currently use specialty PBMs expect to do so in the next two years, according to Jstreetdata, a research and consulting company.
Specific data should be sought in choosing specialty pharmacy
In choosing a specialty pharmacy vendor, a managed care plan should examine the following four competitive factors, according to Debra Stern, RPh, vice president of Rxperts Managed Care Consultants in Irvine, Calif.:
Competitive unit cost per service and drug
Aggressive physician involvement
Therapy management programs, with validated results
Utilization management programs that ensure appropriate use and reduce waste
In implementing a specialty pharmacy program, a health plan should first:
Identify target therapies
Identify target patients and physicians
Notify members to encourage participation
Notify physicians to make referrals to the specialty pharmacy
Consult with physicians to encourage compliance
Enhance the plan Web site to include the specialty pharmacy
Contributing Editor Martin Sipkoff is a health care journalist who lives in Gettysburg, Pa.
---
Our most popular topics on Managedcaremag.com
---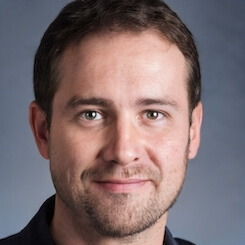 Paul Lendner ist ein praktizierender Experte im Bereich Gesundheit, Medizin und Fitness. Er schreibt bereits seit über 5 Jahren für das Managed Care Mag. Mit seinen Artikeln, die einen einzigartigen Expertenstatus nachweisen, liefert er unseren Lesern nicht nur Mehrwert, sondern auch Hilfestellung bei ihren Problemen.