Politicians on both sides of the aisle are considering this as a way of fixing the system. What might it mean for health plans?
Conservatives and liberals agree on very little, of course, but a consensus is emerging at both ends of the political spectrum that the American health care system is badly broken and that the nation's tax code is part of the problem. Conservatives argue that the tax exclusion for job-sponsored health benefits that workers have received for more than a half century distorts the market, hampers competition, and should end. Liberals say that untaxed benefits are mostly a gift to wealthier Americans. They argue that the number of uninsured people could be lowered by ending the exclusion and using the new tax revenue to create subsidized insurance.
We are talking about a great deal of money. Earlier this year, the Congressional Budget Office, the legislature's analytical arm, estimated that elimination of the tax exclusion for employers and employees for health care benefits could raise $195 billion by 2010 and $705 billion through 2015.
Apparently the tax break is an incompetent as well as an expensive incentive. Fewer companies are offering health coverage to their employees, and the cost of employees keeps rising, according to the 2005 Annual Employer Health Benefits Survey released in September by the Kaiser Family Foundation and Health Research and Educational Trust. The survey found that premiums rose 9.2 percent in 2005 and only 3 in 5 employers are providing coverage to workers in 2005, down significantly from 69 percent in 2000 and 66 percent in 2003. (For more on this study see "Fewer Employers Offer Benefits.")
Obvious to everyone
Many health insurance industry leaders say they know the current system isn't working well, and they favor changing incentives to encourage a greater role for consumers. "The role of the government should be to encourage purchasers to make informed decisions. If the current system is standing in the way of innovation, and many people believe it is, that inhibits the productivity that can help control costs," says Karen Ignagni, president and CEO of the trade organization America's Health Insurance Plans.
A first step
Powerful members of Congress such as Senate Majority Leader William Frist, the Tennessee Republican, and Chairman of the House Ways and Means Committee William Thomas, a California Republican, say that phasing out the employer tax exclusion is the first step to health reform. And the Bush administration is looking hard at the issue. A mandate of the Presidential Advisory Panel on Federal Tax Reform is to study the effect of taxes on health reform. The panel was scheduled to deliver a report at the end of September.
Frist is a physician and he sees the problem with our health care system as lack of accountability on the part of physicians, patients, and payers. "The idea behind tax reform is to drive change in the system and foster competition," says Frist, asserting that the current system does little or nothing to encourage Americans "to be more responsible for preventing illness and disease. We need to re-examine tax incentives that tightly bind health benefits to employment and drive the inflation of health care costs. This system, created during an era when the typical American worked for only one employer during his or her lifetime, is outdated, regressive, and has been universally blamed by economists for inflating health care costs."
Although Frist is right that everyone agrees on the need for change, significant disagreement does exist on how best to alter the tax system to repair health care. Conservatives believe that the sooner we phase out the 60-year-old job-sponsored health benefit income and payroll tax exclusion, the sooner the health care system will mend itself. They readily admit this could mean the end of the employer-based system, and endorse the idea of replacing it with what they call a consumer-driven system. They also favor tax credits for individual health insurance, an issue on which they do agree with liberals.
"We've created a system that destroys any semblance of a market," says Daniel Mitchell, a tax policy and economics expert at the Heritage Foundation, who advocates a free market approach as a way to reduce health care costs. "We have driven a giant wedge between what consumers pay and what providers receive. This has a real, serious, negative impact. We are paying the price in terms of higher costs, more uninsured, and a weaker economy."
Many liberals think the system is so unfair that they are willing buy into the idea of a gradual, partial phase-out of the employer tax benefit — as long as it is accompanied by the phasing in of significant, possibly dollar-for-dollar, tax credit incentives when individuals purchase health insurance. That would put some fairness back in the system, they say, pointing to the fact that according to the U.S. Census, 82 percent of Americans who earned more than $75,000 last year had job-sponsored health plans that were excluded from taxation, but only 23 percent of Americans who made less than $25,000 had the same benefit.
"It's a regressive system because people at the lower-income brackets get less benefit," says David Kendall, a senior health policy analyst at the Progressive Policy Institute, a research center for the centrist Democratic Leadership Council. "It does just the opposite of what it should be doing because it promotes coverage for people who can already afford it."
FTC study
The Federal Trade Commission put it like this in a 2004 report put out jointly with the Department of Justice's Antitrust Division titled "Improving Health Care: A Dose of Competition":
The federal government subsidizes employment-based health insurance through the tax code. Employer contributions for health insurance coverage are deductible to employers, but are not considered taxable income to employees and retirees. The result is that employees can obtain health care coverage through their employer with pre-tax dollars. Although it is common parlance to speak of "employer contributions" to the cost of health care coverage, employees and retirees ultimately bear these costs in the form of lower salaries and benefits.
Just looking at the numbers, it is evident that the current system benefits a comparatively small segment of society. John Sheils, vice president of the Lewin Group, has written a series of articles for Health Affairs on the effect of the tax code on health care. He defines the amount of tax revenues forgone by state and federal governments for health benefits, including the current tax deduction for health expenses allowable to individuals spending in excess of 7.5 percent of their gross income, as "health benefit tax expenditures." That amount was about $189 billion last year. Of that, 26.7 percent went to families with incomes of $100,000 or more. In an analysis titled "The Cost of Tax-Exempt Health Benefits in 2004," published as a Health Affairs "Web exclusive" in February 2004, Sheils said:
Policymakers must understand that the health benefit tax expenditure resides with the worker, not the employer. For example, some reform proposals would eliminate the employer deduction for health benefits. For most insuring employers, this would greatly overstate net income to the employer and would make some firms with negative net income (as currently defined) appear to have a positive net income. This would create a powerful incentive for employers to discontinue coverage. Most such proposals would replace the employer deduction for health benefits with a tax credit designed to offset this increase in taxes and strengthen incentives for employers to offer coverage. However, such an approach would require careful program design and detailed analyses of employer impacts.
Sheils believes that if tax reform is structured this way, it encourages employers to totally "cash out" their health benefit by discontinuing health plans and passing that money on to employees as increased wages.
About 164 million workers would face the full cost of health insurance.
Using Lewin price-sensitivity models, Sheils predicts that about 23 million workers would fail to purchase insurance. "Therefore, it is important to tailor changes in tax policy so that coverage is expanded among the uninsured while minimizing the loss of employer coverage," says Sheils.
Conservatives and liberals do agree that a complete end to the employer benefit tax exclusion is not politically viable, and simply is not going to happen. Some employer groups, in fact, oppose the idea outright. The Employers Council on Flexible Compensation, for example, is quite critical. "It would mean an instant large tax increase for employers and workers, and it would increase the cost of health insurance for everyone involved," says Bonnie Whyte, ECFC president.
Most of the ideas being considered would leave basic coverage untaxed. Reform proponents on both sides seem to envision the government setting some kind of coverage cap, and anything above that would be taxed. "It doesn't have to be a revolution," says Mark Pauly, PhD, a professor at the University of Pennsylvania's Wharton School. "What critics of the current system see as the problem is that right now, the exclusion makes expensive health insurance appear to be inexpensive."
Need for incentives
The illusion of inexpensive care is one part of the problem with cost, experts say. The other is that the alternative to employer-based care — even catastrophic insurance — is too expensive for most people, and it is well established that the uninsured drive up overall health care costs. Eliminating or even significantly reducing the employer tax benefit without addressing that issue could in itself be catastrophic, experts say. So Frist and others say that tax reform without tax credit incentives makes little sense.
Frist points to the fact that, according to some studies, at least 1 in 5 people without health insurance coverage is from a family with an income above $50,000 and more than 2 million uninsured children live in families that have incomes above $40,000. "If such people get health coverage, the size and quality of the health insurance risk pool will expand and the number of uninsured people will be reduced," says Frist. "Therefore, higher-income Americans should be encouraged, through changes in tax policies, to buy themselves and their children high-deductible catastrophic insurance coverage. We should phase in a limitation on the employer tax exclusion and permit people who purchase individual health insurance coverage to fully deduct the cost of their insurance. People would be treated the same under the tax code whether they bought insurance on their own or through an employer."
Frist is a big proponent of competition. His family founded the Hospital Corp. of America in Tennessee, at one point the nation's largest hospital chain. "Health care must be affordable for all Americans," he says. "At the same time, cost-saving measures can go a long way toward improving health care quality and value and reducing waste and inefficiency." He advocates the tax-free health savings accounts (HSAs), established in 2003 as part of the Medicare Modernization Act. "Those accounts will help speed the movement to a more consumer-driven health care market. HSAs, coupled with affordable high-deductible insurance policies, give individual consumers more control over their health care choices and hard-earned dollars and a greater stake in their own health care."
Diversifying
For Frist and other conservatives, that would mean a stronger market. According to a report by the relatively liberal Urban Institute titled "Tax Credits for Health Insurance," health insurance now costs more than it would in a so-called "perfect market" for four reasons:
The act of having insurance tends to increase utilization. People spend more when someone else is writing the check, but this causes insurance to be more expensive than it might be (a phenomenon known as moral hazard);
Insurance is most attractive to people who expect to benefit most from it, such as those with chronic conditions and people who plan to have children. "That means that healthy people get a relatively bad deal from insurance, unless they can align themselves with a large group;"
The existence of free, even if inadequate, emergency health care for those with low incomes serves as a deterrent for purchasing health insurance, both because the free care provides a safety net and because uncompensated care tends to raise the cost of care for those with insurance; and
Healthy people, especially in the nongroup market, can only imperfectly insure against chronic illnesses.
Whether tax reform would help create a perfect market is an open question, of course. Interestingly, none of the health plan executives interviewed for this article commented directly on whether reducing or eliminating the employer-based tax benefit would be good for business or even change the way they do business. "It will make a difference in the way we do business, no doubt about it," one medical director said, asking not to be named. "But American workers will not stand for elimination of their health benefit. It's not politically possible."
One sign of how they see the future lies in the fact that virtually all the largest plans have spent millions in the last few years diversifying their product offerings and strengthening those of their models that are not employer-based , including the purchase of all the bigger companies that sold consumer-directed health plans. Several companies also have begun an aggressive push into the individual health policy market.
"We do believe that consumer-driven health care will be a significant part of our future," says John Rowe, CEO of Aetna, which began developing its own CDHP several years ago. "Employer-based health care isn't going to disappear, but we can expect significant changes in coming years."
According to Rowe, a higher-than-expected proportion of employers have asked Aetna for quotes on CDHPs, with the accompanying high deductibles, health savings accounts, and lower premiums. Rowe said about 50 percent of requests-for-proposals from national employer accounts have sought estimates on consumer-directed plans, much higher than last year. "I don't know the proportion that will offer it, and what enrollment will be," says Rowe. "I predict that for next year, there will be an acceleration in enrollment beyond what was expected last year."
Good for business or not, we need to be careful what we wish for, says Uwe Reinhardt, PhD, James Madison Professor of Political Economy at Princeton University. "How to fix health care, if it can be fixed, is one of the worst political problems in our country," he says "Tax reform is one step in what might be the right direction, because the employment-based health care just doesn't work for low-wage workers. But so-called consumer-driven health care could end up a bad joke. There's real danger in abandoning the system to the free market. The uninsured could become a bigger problem, and costs just get higher."
Alain Enthoven, PhD, Marriner S. Eccles Professor of Public and Private Management, Emeritus, at Stanford University Graduate School of Business in California, agrees that there is danger in believing that a change in the tax code alone will fix health care. It could lead to smaller risk pools, and make it increasingly difficult for health care systems, including large plans, to maintain the kind of investment required to truly improve quality.
"The danger is that we will end up with a system of even greater fragmentation and lack of coordination in delivery," says Enthoven. "We need to see markets that encourage integrated delivery systems, with incentives for teams of professionals to provide coordinated, efficient, evidence-based care, supported by state-of-the-art information technology. That is expensive and requires significant private and public investment."
---
Our most popular topics on Managedcaremag.com
---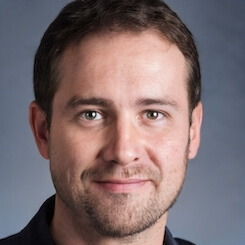 Paul Lendner ist ein praktizierender Experte im Bereich Gesundheit, Medizin und Fitness. Er schreibt bereits seit über 5 Jahren für das Managed Care Mag. Mit seinen Artikeln, die einen einzigartigen Expertenstatus nachweisen, liefert er unseren Lesern nicht nur Mehrwert, sondern auch Hilfestellung bei ihren Problemen.