The complications of autograft surgery are largely avoided when advances in biotechnology play a role in tissue regeneration and repair
Nearly 850,000 bone grafts are performed in the United States each year for reasons as varied as severe spinal disease, foot and ankle fusions, nonhealing long bone fractures, and joint replacement revision. Most of the time, donor bone is taken from the patient's iliac crest to fashion a framework within the graft site for bone-building cells to thrive. This is called an autograft, as the living tissue comes from the patient.
The use of an autograft exposes the patient to potential risks including additional blood loss, nerve injury, infection, and prolonged healing. It is accompanied by additional costs because a second surgical procedure is needed and requires handling live tissue. In addition, the amount of material that can be harvested is finite and may not adequately fill the surgical void.
Alternatives to the autograft are the use of inert calcium substances or cadaver bone. Additionally, a variety of bone growth factors have been studied but until now, no approach has combined the matrix and the growth factor into one proven package to provide material for these large orthopedic procedures. This may soon change.
A small company, BioMimetic Therapeutics, in Franklin, Tenn., has developed a kit that includes beta-tricalcium phosphate granules and recombinant human platelet-derived growth factor BB. These are mixed to create a paste-like material that can be used to fill the space created by the defect. The company calls this kit the Augment Bone Graft.
Naturally occurring platelet-derived growth factor is released when platelets are activated in response to injury. PDGF stimulates three processes that are critical for repair of musculoskeletal injury: It draws repair cells to the site of an injury, stimulates cell division, and is directly involved in regulating vascular endothelial growth factor, a powerful stimulant of blood vessel formation. By creating a recombinant version of PDGF, BioMimetic Therapeutics has avoided the need for a human source for this important protein.
The company already has FDA approval for a similar kit for dental procedures and is seeking FDA approval for ankle fusions. The company gained approval for the ankle fusion kit in Canada in late 2009.
The ankle and foot is a complex structure. It comprises 26 bones that must work together to enable standing, walking, and running. Some of these bones are rather small but must withstand enormous recurring forces daily. Ankle and foot problems are common and often lead to painful degenerative arthritis. Initial treatment consists of proper orthotics and shoes, pain control, bracing, and physical therapy. But when all conservative therapy fails, fusion of the affected bones may be recommended to alleviate pain.
Limited motion
Since the ankle and hind foot actually have a rather limited motion compared to the shoulder, knee, and hip, this surgery leads to a stiff but relatively painless functional joint.
The surgical fusion process starts by debriding the bone surfaces to expose viable bone. This is followed by introducing internal fixation screws to allow mechanical stability; careful irrigation; mixing of the two compounds (rhPDGF-BB and granules), and packing the mixture into the space. The surgical site is then closed by carefully replacing the periosteal and overlying soft tissue. The patient is then placed in an immobilization cast for about 12 weeks. There is no weight bearing for the first six weeks after surgery.
Clinical trial
The pivotal clinical trial was performed in 37 clinical centers in Canada and the United States. Four hundred thirty-four patients participated in the trial in a 2:1 randomization to either the rhPDGF-BB/granule group or an autograft. The patients were obviously not blinded. CT evaluations were conducted at 9, 16, 24, and 36 weeks and X-ray evaluations at 1– 3, 6, 9, 12, 16, 24, 26, and 52 weeks. An independent radiologist evaluated the CT and X-ray studies. The best indicator of adequate fusion is the CT scan; plain radiographs are useful but do not always reliably indicate complete healing.
In addition, antibody formation, pain, quality of life, and functional outcomes were measured. It was a noninferiority study.
Safety endpoints demonstrated no difference in serious adverse events — surgical complications, serious complications, or infections — although the tendency was for higher AEs in all three areas for the autograft patients.
The trial results met the statistical endpoints for noninferiority for clinical healing, clinical success, and radiographic findings. That does not mean that all patients had an acceptable final result. The major endpoints are highlighted in the table.
Clinical endpoints, 52 weeks
Augment
N=260
joints =394
Autograft
N=137
joints=203
Noninferiority
(p-value)
Clinical healing
87.7%
88.3%
Yes (0.003)
Nonhealing
4.2%
5.8%
Yes (<0.008)
Clinical success
76.9%
78.1%
Yes (0.022)
Therapeutic failure
7.3%
8.0%
Yes (<0.001)
SF-12
42.4
45.0
Yes (<0.001)
VAS pain scores
Fusion site
13.2
12.9
Yes (<0.001)
Weight bearing
15.6
15.8
Yes (<0.001)
Graft site pain (any)
% of patients
0
44%
Yes (<0.001)
SF-12 is the Short Form Health Survey; VAS is visual analog scale
Other uses
Overall the company claims that this study establishes the Augment Bone Graft as a safe and effective alternative to autograft in hindfoot and ankle surgical patients.
The company expects the Augment Bone Graft product to be approved for marketing in the United States by mid-2011. It currently has outsourced the manufacturing for its dental form of this product but has just started building a $20 million facility in eastern Tennessee to manufacture, package, store, and distribute the product in the coming years.
BioMimetic Therapeutics is also investigating the use of rhPDGF-BB for treatment of traumatic fractures; to repair damage to cartilage, tendons, and ligaments; and for use in spinal fusions. It also recently received orphan status for the use of this growth factor for osteochondritis disseacans, a rare, painful condition that can affect the knee, elbow, and ankle.
BioMimetic Therapeutics is obviously an example of how Tomorrow's Medicine is moving quickly into tissue regeneration and repair. But this company also is proof that the biotech revolution is not just occurring in Massachusetts and California. The biotech revolution is now moving into America's heartland!
MD, is the immediate past president of the National Association of Managed Care Physicians. He has 24 years of managed care experience at the payer or health plan level.
The author is a director in the value-based health department at Genentech. He has had no other industry affiliations in the past three years. The views expressed in Tomorrow's Medicine are the author's alone.
---
Our most popular topics on Managedcaremag.com
---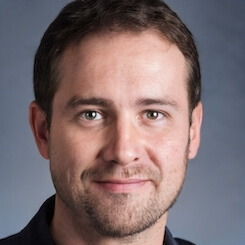 Paul Lendner ist ein praktizierender Experte im Bereich Gesundheit, Medizin und Fitness. Er schreibt bereits seit über 5 Jahren für das Managed Care Mag. Mit seinen Artikeln, die einen einzigartigen Expertenstatus nachweisen, liefert er unseren Lesern nicht nur Mehrwert, sondern auch Hilfestellung bei ihren Problemen.