After years and years of talk, a community of health plans, governments, and providers is getting serious about the beneficial exchange of health care data
Molly Coye's career arc brings to mind the old Johnny Cash number, "I've Been Everywhere." She was born in Wisconsin, educated in Maryland and California, spent time translating Chinese into Spanish in Chile, and ran the state health departments in New Jersey (from 1986 to 1990) and in California (1991 to 1993), where she has continued to make her home.
After receiving her medical degree from Johns Hopkins University, Coye practiced family and occupational medicine in San Francisco for a few years before deciding to focus on what ails the health system rather than on individual patients. She has advised venture capital, consulting, and development companies in health technology and communications, and directed the division of public health at the Johns Hopkins School of Hygiene and Public Health. After leaving her regulatory post in California, she was an executive at Good Samaritan Health System and at HealthDesk Corp., a disease management software vendor. In 2000, she founded HealthTech, the Health Technology Center, where she remains CEO. HealthTech's mission is to create a trusted source of objective, expert, and useful information about the future of health care technologies. Coye is a member of the Institute of Medicine and of the Strategic Advisory Board of the National Quality Forum, and she is a former member of the National Academy of Public Administration. She was a founding board member of the California Endowment, the largest private philanthropy in health care in California, and is currently on Aetna's board.
She received doctor of medicine and master of public health degrees from Johns Hopkins University. She is certified by the American College of Preventative Medicine.
Coye also holds a master's in public health from Johns Hopkins University and a master's in Chinese history from Stanford University. She spoke recently with Senior Contributing Editor Patrick Mullen.
MC: You are an active member of the Institutes of Medicine, which in 2000 set a goal of achieving a paperless health care system by 2010. Why won't that goal be met?
COYE: That goal could only have been met through a moon-shot effort organized at a national level. There were four or five things the government could have done and would have had to do to accomplish this by 2010. Even then, we might have gotten 80 percent of the country wired. The last 20 percent is always the hardest. We would need congressional action to unify security and confidentiality legislation around the country, to remove the Stark provisions and fraud-and-abuse sanctions that keep hospitals from funding community providers, and something like a Superfund revolving loan program to make financing available for hospitals. We should give credit to this administration for doing far more than we expected when we wrote the IOM report. What David Brailer, [MD, PhD, former national coordinator for health information technology] accomplished was remarkable. If anything, the president and White House staff were prescient about the need to move toward electronic records and the opportunity that it represented. There just wasn't a national consensus.
MC: Since nobody in health care doubts the need for a better way of handling clinical information, what's the holdup?
COYE: Reactions include, "It's not my job," or "I don't have the money," or "I have to do six other things to survive before I get to that." It's an issue of the continuing fragmentation of health care. Health Affairs just published an assessment that said that the United States is six or seven years behind Europe in implementation of IT, and that our primary care system is behind Mexico in the implementation of IT. This situation is not good. We're making progress but still lack national consensus in five or six areas where we need major leadership and action to propel this forward. We don't have national consensus about a funding strategy or about security and confidentiality. There's a chance this year that we will get some important movement on Stark and fraud and abuse but that's a far cry from a multi-pronged national effort to actually solve these problems in the next two or three years.
MC: What is the role of RHIOs — regional health information organizations — in helping clinicians share information?
COYE: Just before he left the administration, Brailer's office funded a project looking at state-level RHIOs. A report is due out in September. The large majority of RHIOs represent just one city or region. A smaller number, maybe ten or fifteen, are at the state level. Though there is debate on the value of RHIOs, evidence is beginning to show why they can play an important role. The reason for their existence is the fragmentation of health care and the concept that all health care is local. We need to establish a trusted entity at the community and state level so that organizations that historically have competed ferociously — hospital against hospital, hospital against health plan, or health plan against physicians — can begin to overcome their mistrust, trade information, and collaborate on the use of information for the benefit of patients. That's a huge undertaking. There isn't yet a real market demand for such an entity because nobody is putting up the money to knit together all the data streams in a given region. The market is failing to provide adequate incentives to make organizations change their behavior, and that market failure creates an opening for a not-for-profit community organization. So the more visionary elements in a community or a state create RHIOs to get the lion and the lamb to lie down together. We've been hoarding data for 20 or 30 years and it's time to get over it. This is not a competitive differentiation issue; sharing information is a minimal best practice.
MC: Where will the money come from?
COYE: Most business models as they evolve are built around charging a few pennies per record transmitted. Many RHIOs and stakeholders understand that this is how it will happen, but few places have sat down and hammered out agreements. The New England Health EDI Network — NEHEN — which was started in Boston eight years ago, has major stakeholders trading information. They're showing same-year return on investment for enough stakeholders that they don't have any trouble getting funding.
MC: As you make the business case for sharing information, what are you hearing back from doctors and hospitals?
COYE: Our analysis and analysis by others has confirmed that for every dollar it costs doctors to build an electronic health record [EHR] capacity in their office, they realize only about 10 percent of the benefit of the return on that investment. Most of the benefit goes to health plans, employers, and patients. It doesn't make sense for them to make the investment on their own, and it's not surprising that they haven't. Intuitively, this made sense before we even did the analysis. It became glaringly clear as soon as we really looked at the numbers. Most business cases that RHIOs are building find ways to get those who benefit more from EHRs to pay a significant part of their cost. That includes employers, payers, Medicaid and Medicare programs, other quasi-insurance plans, and pharmacies and labs. You have to do a real analysis that shows who wins.
MC: So those that reap 60 percent of the benefit should contribute closer to 60 percent of the cost.
COYE: That's the fundamental building block. An organization called Health Alliant [«www.healthalliant.org»], which I helped cofound as a not-for-profit, does just those kinds of analyses. HealthAlliant provides communities with a sustainable business case for developing and operating a RHIO. They've done it quite successfully in 15 or 20 communities. It makes a big difference to have that understanding as you head into it.
MC: You need to show doctors that if they invest in electronic record systems, they're not going to get screwed in the process.
COYE: Yes, exactly.
MC: What about hospitals?
COYE: There are significant barriers on the hospital side. One very big problem is that roughly 20 percent to 25 percent of hospitals are real safety-net providers that have no capital and no margins. They would need outright grants or very-low-interest loans to get up and going. The federal government has to figure out the financing along with hospital financing authorities. Then state level RHIOs are appropriate vehicles to help with implementation. Even hospitals that have a little bit more economic wherewithal face some major barriers, such as the lack of clear standards. People are reluctant to spend more and more on IT when those investments might not meet standards that emerge in a relatively short time. Clarifying standards is very important. We also need products that are interoperable among different hospitals in different situations. We're slowly getting to that point, but in the past, products have been pretty much stand-alone.
MC: Who will clarify standards for electronic health records?
COYE: This is another area where David Brailer's office has made a difference. They convened several groups to define standards and got enough major stakeholders together that there's common agreement. They've been validated by the National Center for Health Statistics and the eHealth Initiative Foundation, a major advocacy group in Washington that includes vendors, providers, plans, and employers. Another group — CCHIT, the Certification Commission for Healthcare Information Technology — has defined basic data elements of an EHR. They've started a vendor-certification process so that physicians and hospitals can buy EHR systems and be confident that they'll be able to talk to all the other people in the IT system. That's a huge breakthrough.
MC: What traits are shared by health plans that seem to do the best job of weighing the benefits of new technologies against their cost?
COYE: The common trait is size, because the big plans have the capital that's needed. For example, WellPoint attempted to give electronic PDA [personal digital assistant, such as the Palm product] systems to 19,000 physicians with whom they had contracts because they really did believe that this would improve clinical care and medication management. They were among the first to see that. The problem they ran into is that the trust relationship between health plans and physicians varies greatly across communities.
MC: To put it mildly, yes.
COYE: So while the uptake was not as high as they had hoped, that early attempt signaled to the country that health plans were beginning to take this seriously. Now Aetna, Humana, and a number of other leading health plans are making significant investments in applications that will help physicians with disease management, prescribing, and a number of other functions once they have an EHR. I'm on the board of Aetna, so I know them reasonably well. They bought ActiveHealth Management, an information technology company that reviews health data, identifies and communicates to doctors opportunities to improve care of patients. The result is a significant improvement in both quality of care and cost. Physicians begin to realize how beneficial it is to have their patients' data electronically connected so that they can communicate with health plans, pharmacies, labs, etc.
MC: What characterizes hospital organizations that do the best job of evaluating and using new technologies? Is it also a matter of scale?
COYE: Scale helps. By and large, the capacity for investment is a very important indicator. Still, there are interesting cases of single hospitals that have done remarkable things. Queens Hospital in Honolulu invested in computerized physician order entry ten years ago; El Camino Hospital in Mountain View, California, invested in CPOE almost 18 years ago. So even in a smaller institution, leadership can make a huge difference. An interesting trend is that the hospital bond rating agencies now look at the degree of investment in technology as a leading indicator for forecasting economic performance.
MC: Who drives innovation in health care?
COYE: Probably two-thirds comes from a small number of enlightened employers as purchasers. The Pacific Business Group on Health, the National Business Group on Health, the Leapfrog Group and, more recently, the CMS/Premier demonstration of Pay for Performance — the results from the first year of that are extraordinary. Without their interest, there isn't much reason for anybody to move. The other third is leadership in health plans and delivery systems.
MC: How common or rare is that kind of leadership?
COYE: That kind of leadership was rare in 1995. Leadership and innovation were focused on integrating delivery systems and combining physicians into group practices. Innovation applied to technology investment back then carried every risk associated with early adoption. Two Institute of Medicine reports, To Err Is Human and Crossing the Quality Chasm, played a major role in creating the burning platform — people don't change until the thing they're standing on is burning and they have to move. Hospital boards of trustees and clinical leaders finally understood the urgent necessity for systems investments. There's a direct link between that and increasing investment in IT by hospital systems. The last piece that was important was the president's executive order and David Brailer's leadership.
MC: How optimistic are you about the pace of change?
COYE: We're slowly making progress, but until we have transparency about quality of care and cost among insurers, providers, patients, and consumers, as well as aligned incentives, we're not going to have the engine for change in place. Kaiser Permanente has among the very best quality care in a system where the information it has is transparently shared among doctors. Competition is not the reason that its quality is so high. Unless incentives are aligned, all the information in the world won't do you any good, because if you improve care and still lose money, that doesn't help.
MC: How do you go about aligning incentives? Can that happen with the current health care structure?
COYE: It's beginning to emerge in the form of an old concept known as gainsharing. A small number of health plans are doing some exciting work in this area. It's not just a theoretical concept. When you no longer really have rapid growth of managed care, how do you align incentives? The way to do that is to improve care and bring down costs or at least constrain the rate of rise, then share the benefit among doctors, hospitals, and patients. For patients and employers, the benefit is lower premium cost. For hospitals and doctors, contract terms need to change so they're not pitted against each other and against health plans. In the long term, we have to convert gain-sharing into incentives that will provide strong support for continued improvement. Some people say that gain-sharing has a limited lifespan because the real gains in quality and cost reduction come over the first two or three years, and can't be sustained. But with transparency — the public reporting of quality and cost outcomes — it is possible to stimulate continued innovation and continuously improved performance. That's the goal; we just need aligned incentives and transparency.
MC: Thank you for your time.
MANAGED CARE 
August
2006
. ©MediMedia USA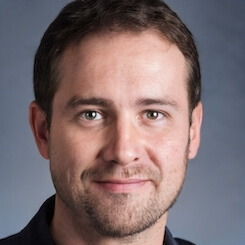 Paul Lendner ist ein praktizierender Experte im Bereich Gesundheit, Medizin und Fitness. Er schreibt bereits seit über 5 Jahren für das Managed Care Mag. Mit seinen Artikeln, die einen einzigartigen Expertenstatus nachweisen, liefert er unseren Lesern nicht nur Mehrwert, sondern auch Hilfestellung bei ihren Problemen.