Health care economists and others imagine a society in which managed care had never been invented
Almost everyone has played the "what if" game as in What if World War I had never happened or What if you had married your high school sweetheart. If "what if" ever became a successful board game, such as Monopoly or Trivial Pursuit, then eventually an "American business" version would be released. OK, then: What if there had been no managed care? Nobody can know for sure, but we did get some interesting speculation when we started asking the question, plus the hint that what might have come instead of managed care may still come. More on that later.
Everything's managed
Richard G. Stefanacci, DO, MGH, MBA, the founding executive director of the Health Policy Institute at the University of the Sciences in Philadelphia, indicates just how daunting a game this would be. "I believe that all care is managed to some degree, so it is impossible to separate health care from managed care," he says. "Starting with a basic physician office visit, each physician manages the care by not only making a diagnosis but by planning a course of treatment that is best for that specific patient based on all types of factors. Even FFS for Medicare is now more managed by CMS through P4P and other quality reporting requirements. Of course the ultimate in managed care is a closed provider system such as PACE or Kaiser, where all aspects of care are carefully managed. But clearly, health care is managed care. We are simply speaking of degrees."
We're also speaking more about degrees of dissatisfaction than about degrees of satisfaction with health care. In case you haven't noticed, there's a consensus that something's wrong.
America's Health Insurance Plans last November unveiled a proposal that would, if enacted, cover every man, woman, and child in the country for about $300 billion over 10 years. Of course, the proposal does not diminish the insurance industry's place in the health care structure. Still, it did garner notice from officials who have been known to dislike managed care, such as the liberal Sen. Edward Kennedy, the Massachusetts Democrat.
"The fact that even the health insurance industry is talking reform shows a growing consensus that reform is really needed," Kennedy said.
From the right, the conservative writer Ramesh Ponnuru points out that the employer-sponsored system created in World War II and nurtured by the IRS, contains the fatal disincentive for workers to purchase their own insurance.
"Technological development and the aging of the population would have caused costs to rise anyway, but this set up exacerbated the trend," Ponnuru writes in the Feb. 12 issue of National Review. "To contain the costs, employers had to call in outsiders — HMOs — to impose limits on patients and doctors. There, in a nutshell, is almost everything we dislike about modern American health care. It can be very good, but it is more expensive than it is worth; more bureaucratic, too."
It is interesting that Ponnuru uses the term "outsiders" to describe HMOs. The feeling, unjustified as it is, of having been undone by "outsiders" fuels a cry to remake the system that the presidential campaign will only amplify.
"One of the great mysteries of political life in the United States is why Americans are so devoted to their health care system," Malcolm Gladwell wrote in the New Yorker in 2005. "Six times in the past century — during the First World War, during the Depression, during the Truman and Johnson administrations, in the Senate in the nineteen-seventies, and during the Clinton years — efforts have been made to introduce some kind of universal health insurance, and each time the efforts have been rejected. Instead, the United States has opted for a makeshift system of increasing complexity and dysfunction."
Momentum builds
Now, there are new rumblings.
"For the first time in more than 10 years, I sense momentum behind this issue," says Karen Davis, president of the Commonwealth Fund.
Some experts contacted for this exercise in historical second-guessing suggest that the demands for change would have been even more shrill if managed care had never happened.
"If there had never been managed care, we would probably be discovering it right now," says Paul Ginsburg, PhD, president of the Center for Studying Health System Change. "The cost pressures might have caused it to ultimately be invented at some point. An important part of the cost savings achieved by managed care continues today because, despite the backlash, some key managed care tools remain in use.
"Probably the most important is provider networks — and the negotiation of prices underlying their creation," he continues. "If managed care had never happened, things would be much better for all types of providers. But if managed care had never happened, a lot more people would be uninsured today because coverage would be much less affordable.
"One can only speculate which would have happened first — the invention of managed care or of a single-payer system."
Ginsburg believes that was the choice.
Single-payer system
"To the degree that managed care succeeds in containing costs, it defuses interest in a single-payer system," he says. "Without managed care having held down costs, the affordability problem might have motivated adoption of a single-payer system."
There were only so many ways history could have flowed at that point, says Mark V. Pauly, PhD, professor of health care systems at the University of Pennsylvania.
"The most likely outcome is that instead of using managed care to control costs, the only real alternative, which is higher out-of-pocket payments, would have stepped in to take its place to a greater extent," says Pauly, "so that the high deductible health insurance, with or without a health savings account, would now have a much larger market share than it currently has, had there been no managed care."
To those who complain of paying more out of pocket anyway, Pauly says that's true only in the dollar amount paid. "As a proportion of total spending they're actually paying less although they don't realize it because they don't look at it that way," he says. "The actual data on the proportion of U.S. health care costs — that's the proportion, not the dollars — show the percentage continues to fall."
Acceptance of, and backlash against, managed care has much to do with how the economy functions.
"I think the managed care backlash came about because by the time the employers got managed care in place the economy had improved so much that the workers weren't so much grateful for their cost containment as they were irritated by the harassment that they thought accompanied managed care," says Pauly.
Industry's view
Helen Darling, president of the National Business Group on Health, agrees that employers and their workers play a pivotal role.
"If we hadn't had managed care, we might all still think about financing health care through insurance, as opposed to prepaid care, which is what managed care got us accustomed to," she says. "The American people decided they liked the nearly 100 percent coverage at low premiums, which they got with managed care, but they didn't like any of the supply and coverage constraints that were needed to hold down excessive use and costs so they turned to politicians — and, in some instances, journalists — to override the constraints. Now people have come to expect that they can have everything with someone else paying for it."
Which brings us back to the beginning.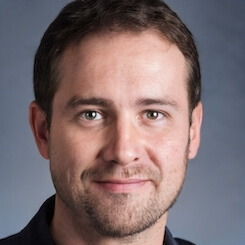 Paul Lendner ist ein praktizierender Experte im Bereich Gesundheit, Medizin und Fitness. Er schreibt bereits seit über 5 Jahren für das Managed Care Mag. Mit seinen Artikeln, die einen einzigartigen Expertenstatus nachweisen, liefert er unseren Lesern nicht nur Mehrwert, sondern auch Hilfestellung bei ihren Problemen.